Odin Camus: The internet helps schoolboy with Asperger's syndrome celebrate his 13th birthday
Odin received over 11,000 tweets on his birthday
Kashmira Gander
Monday 23 March 2015 16:31 Comments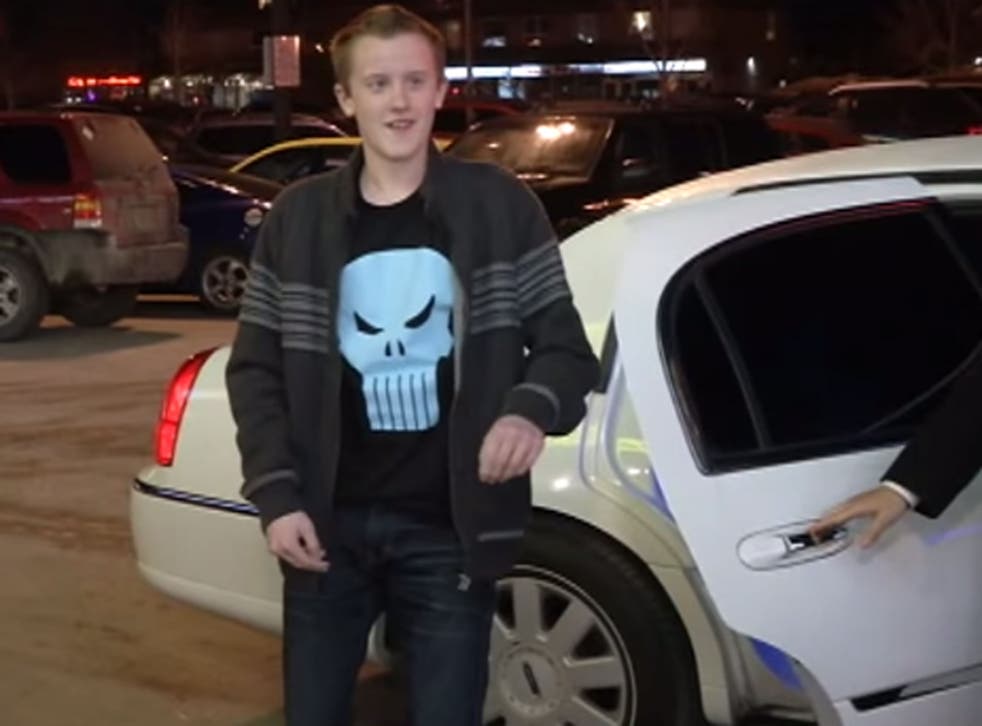 When a Canadian schoolboy, who struggles to make friends because of his Asperger's syndrome, handed out invitations for his 13th birthday party, not a single schoolmate agreed to go.
So, to make sure her bullied son didn't ring in his teenagers years alone, his mother Melissa created a Facebook event asking other parents to help Odin "feel loved" on his special day.
The idea captured the imaginations of hundreds of well-wishers, who gathered with presents at Odin's bowling party in Peterborough, Ontario - with one guest even hiring a limo for the young teen to arrive in.
Odin told The Inquisitor as he arrived at the Laekview Bowl last Friday: "Wow, it's amazing to know how much people care. It makes me feel amazing."
Meanwhile, those who couldn't make the bowling party sent their birthday wishes over social media. Odin received over 11,000 Tweets alone seeing #Odin and #OdinBirthday trended across Canada, and messages come in from Lord of the Rings actor Elijah Wood and country singer Carrie Underwood. And on Facebook, birthday messages flooded in from Nova Scotia to Norway.
Ms Camus told the Toronto Sun: "Honestly, Odin and I have been pretty much crying all day. People are here because everyone knows a kid who struggles to fit in. You don't have to be bummed out — no matter how down you feel, there's always someone there. Always."
Register for free to continue reading
Registration is a free and easy way to support our truly independent journalism
By registering, you will also enjoy limited access to Premium articles, exclusive newsletters, commenting, and virtual events with our leading journalists
Already have an account? sign in
Join our new commenting forum
Join thought-provoking conversations, follow other Independent readers and see their replies