US police officers who punched and kicked a handcuffed black motorist have been fired
Gwinnett County Police Department says the video evidence was 'shocking'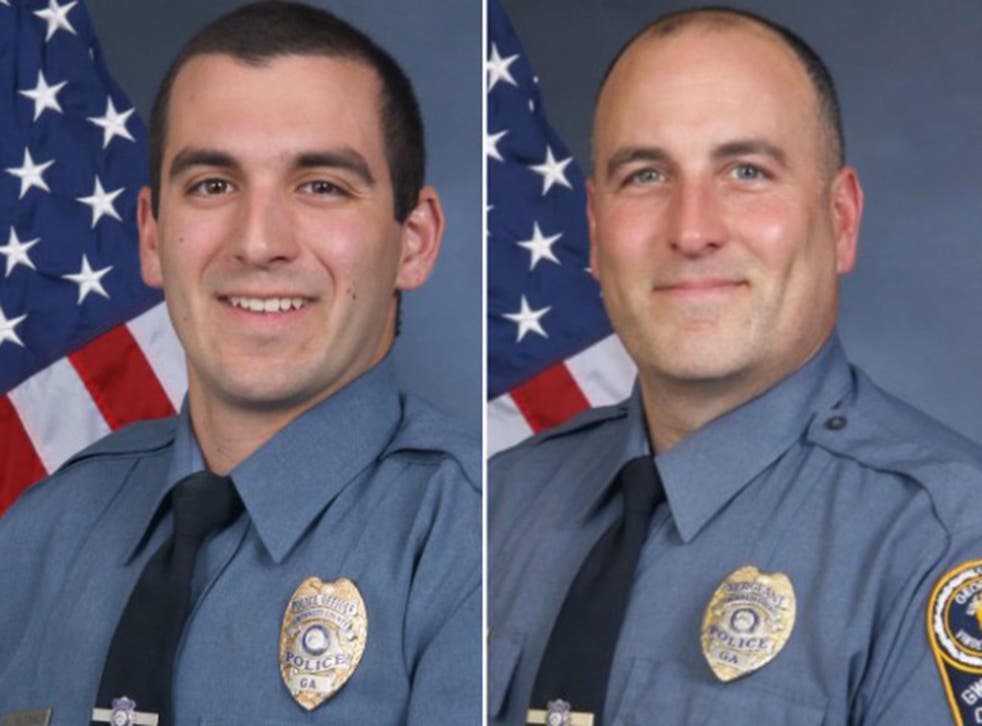 Two police officers who kicked and punched a handcuffed black motorist have been fired in the US state of Georgia, less than a day after videos of the incident emerged.
A video shot by a witness on his phone shows officer Robert McDonald assisting Sgt Michael Bongiovanni, an officer of 19 years, kicking Demetrius Hollins while he is handcuffed on the ground.
A second video, shot from a different angle by another witness, shows Sgt Bongiovanni punching Mr Hollins in the face as he exits his car with his hands up.
Gwinnett County Police Department said it had launched a criminal investigation.
Sgt Bongiovanni pulled over Mr Hollins in a routine traffic stop.
In a police report, Sgt Bongiovanni said the car did not have a number plate and continued moving after it was asked to stop, CNN reports.
When approaching the driver, he wrote he could smell marijuana and noticed that Mr Hollins was acting strangely and started screaming "I need my mom".
The report goes on to say that Mr Hollins refused to put his hand behind his back when he was ordered out of the car and resisted arrest. He was Tased and handcuffed on the ground.
Mr Bongiovanni also wrote that he remembered encountering Mr Hollins in a previous traffic stop, and claims he had at that time "reached for a loaded firearm under his seat".
Both officers were questioned by the police department and Police Chief Butch Ayers said Mr McDonald admitted he was wrong for kicking Mr Hollins.
World news in pictures

Show all 50
Sgt Bongiovanni was dismissed from the force for his actions and for lying in his incident report.
In a statement Gwinnett County Police Department said: "The revelations uncovered in this entire investigation are shocking. We are fortunate that this second video was found and we were able to move swiftly to terminate a supervisor who lied and stepped outside of his training and state of law.
"We acknowledge that the actions of these two officers have implications that will be felt for some time. However, we also believe that our decisive action in terminating both officers speaks volumes about what is expected of each officer that wears a Gwinnett County Police badge".
Mr Ayers told CNN he was disturbed by what he saw in the videos and by the actions of his officers.
"We've put a lot of money into recruiting, training and equipping them, and there is literally no excuse for behaviour like this. This is not what we teach in the academy. This is not what we expect from our officers and we aren't going to put up with it."
Join our new commenting forum
Join thought-provoking conversations, follow other Independent readers and see their replies