Officials fear al-Qa'ida may have developed new liquid explosive as US urges all citizens to leave Yemen
Liquid explosive could potentially be dipped onto clothes to make them explosive when dry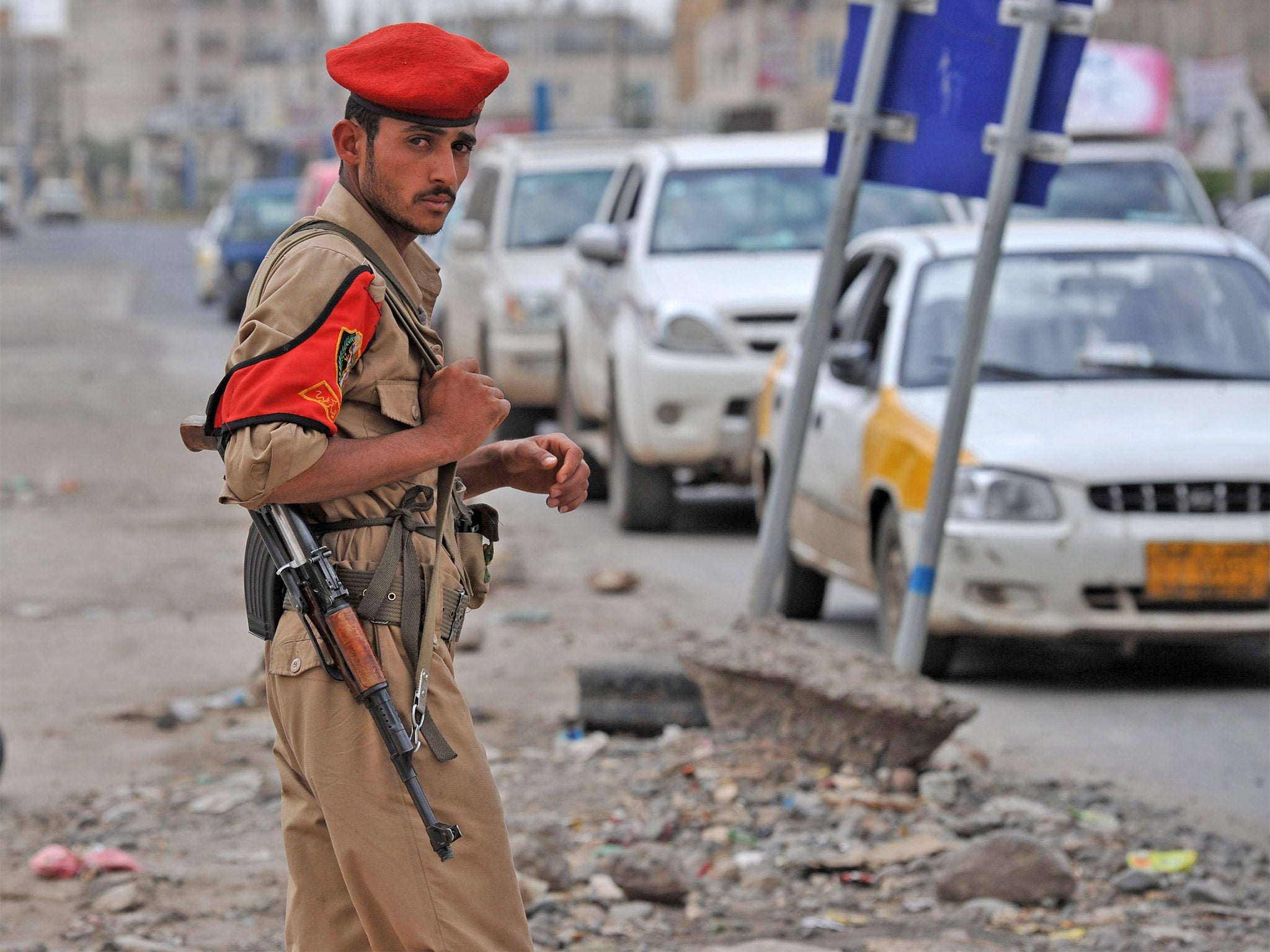 Senior US officials have voiced growing concerns that al-Qa'ida may have developed a liquid explosive that could be undetectable under current security systems whilst the military has evacuated its non-essential government personnel from Yemen.
An explosive liquid developed to be dipped onto ordinary clothing, becoming explosive when dry, could be used in a potential attack, according to two senior government officials briefed on the terror threat that has prompted the closure of nearly two dozen US embassies.
Another senior official has reportedly said that it may not be detectable under the current security measures.
The new technique is believed to have been developed by Yemen-based al-Qa'ida affiliate al Qaeda in the Arabian Peninsula (AQAP), of which bomb-maker Ibrahim al-Asiri is associated.
Al-Asiri is thought to have masterminded explosive devices such as the underwear bomb and surgically implanted body bombs.
Transportation Security Administration boss John Pistole expressed concerns in July over an improved version of the underwear bomb that may have been developed.
However, the TSA refused to comment on the liquid devices, although an official spokesperson said: "As always, our security posture, which at all times includes a number of measures both seen and unseen, will continue to respond appropriately to protect the American people from an ever evolving threat picture."
"I am not in a position to discuss any intelligence around this current threat. But, as a general matter TSA screens both passengers and carry-on baggage for metallic and non-metallic prohibited items, including weapons and explosives. To do this, TSA uses the best available imaging technology to safely screen passengers for any concealed items."
Concerns come as the US government urged all American citizens to leave Yemen immediately for fear of possible attacks. Department of State officials said they had intercepted a conversation between the head of al-Qa'ida and his deputy in Yemen detailing plans of a major terror attack.
That intelligence led to the closure of embassies across the region, as well as a warning to all international travellers of a perceived "high security threat level".
The State Department said it ordered the evacuation of non-essential government personnel "due to the continued potential for terrorist attacks" and said US citizens in Yemen should leave immediately because of an "extremely high" security threat level.
Defence Department press secretary George Little said the US Air Force transported State Department personnel out of Sanaa early today, adding: "The US Department of Defence continues to have personnel on the ground in Yemen to support the US State Department and monitor the security situation."
The Foreign Office also announced that it had evacuated all staff from its embassy in Yemen due to security concerns. The office said the staff were "temporarily withdrawn to the UK", but declined further comment. Previously, the UK had said the embassy would be closed until the end of the Muslim festival of Eid later this week.
Additional reporting by agencies
Join our commenting forum
Join thought-provoking conversations, follow other Independent readers and see their replies