Did Democrats lose Ohio election because of spoiler Green Party candidate who says his ancestors were aliens?
Joe Manchik has said he'll continue fighting for votes in the November elections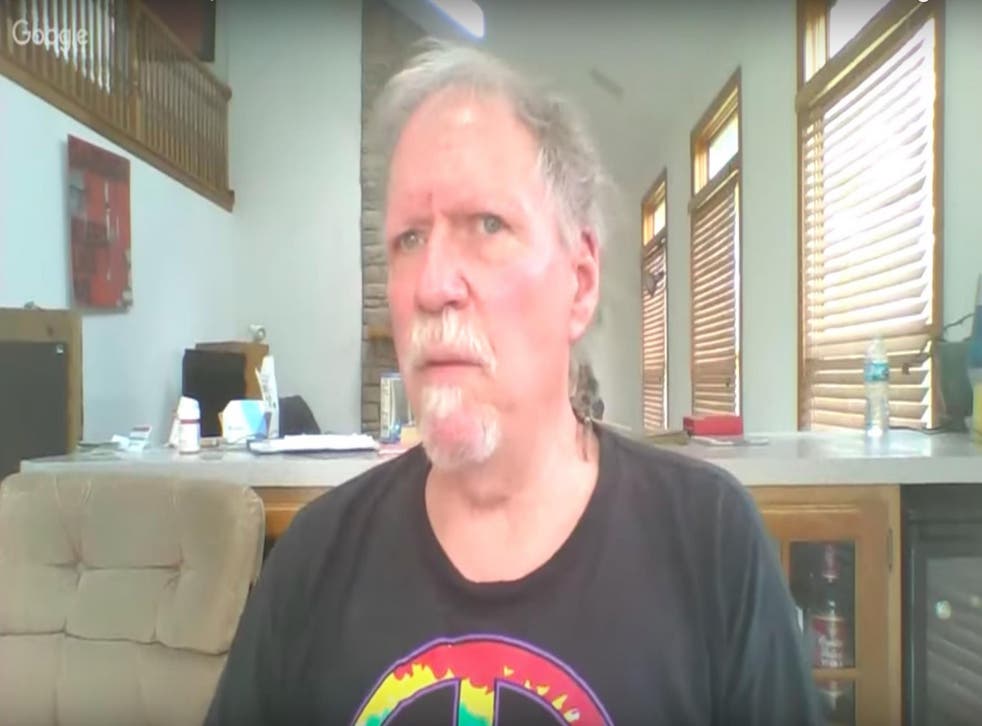 For a moment, it seemed like the Democratic Party was going to clinch a victory in Ohio's special election.
Danny O'Connor nearly took over a seat that's been held by Republicans for the past three decades. He lost to Troy Balderson, the state's Republican senator, but only by less than 2,000 votes. As both parties assessed what the August special election could mean for the upcoming 2018 midterms, a lesser known candidate was vowing to continue disrupting the system in Ohio come November.
That man is Green Party candidate Joe Manchik, who received over 1,000 votes in Tuesday's election.
"The people calling me a spoiler are just fools," Mr Manchik said in an interview with The Independent following his defeat. "They think I'm stealing votes from the Democratic Party. Well guess what? They're stealing votes from me!"
It does not appear that the Democrats would have won the special election even if the entirety of Mr Manchik's voters instead supported Mr O'Connor. Still, the narrow defeat led some to criticise Green Party candidates and their voters for allegedly taking away support from the Democratic Party.
"The only reason I had a low number of votes was because there was a complete media blackout of my campaign in Ohio — all the news reports and radio forgot to mention my name," he continued.
Mr Manchik, who garnered over a thousand votes in Tuesday's election, is not your average political candidate for Congress. Some of his less mainstream ideologies have gained popularity among progressive candidates; from single payer health care, to refusing to take corporate donations and transitioning towards 100 per cent clean and renewable energy sources.
His other ideologies have not gained much ground in the US, however.
Mr Manchik, who previously ran on the Green Party ticket in 2016, describes himself on Facebook as a "recovering Catholic" whose "distant relatives originally came to planet Earth from a planet orbiting a star in the Pleiades star cluster located in the constellation of Taurus."
The only major coverage his campaign has seen in 2018 focused on his extraterrestrial beliefs, which Mr Manchik defended on Wednesday afternoon.
"It's Facebook! Give me a break here, jeez," he said. "Actually my personal views are totally irrelevant on this, it's just bullshit. The reason I posted that on my personal Facebook page is because I have a strong belief that we are not alone in this universe."
"It's theoretically possible the human species evolved on another planet and some humans got transported here," he continued.
In a March interview with Green Vigilante Media, Mr Manchik supported the Green Party's position on marijuana, suggesting that every American should be required to grow hemp.
Democrat Danny O'Connor vows to fight on after Ohio special election defeat
He also suggested that marijuana could be the final solution to America's opioid epidemic, saying "The use of opiates has dropped dramatically in Colorado since many people are using marijuana as a substitute."
He then went on to call the American Israel Public Affairs Committee "an American-based terrorist organisation."
Mr Manchik will appear on the Ohio midterm ballot, which will determine the candidate who is seated in the new Congress later this year. He received over 13,000 votes in the 2016 general election as the Green Party candidate, winning nearly 3.6 per cent of the vote.
World news in pictures

Show all 50
When asked if there were any lessons he learned from the latest election, Mr Manchik laughed.
"Nothing has changed since 2016 whatsoever," he said. "Green Party candidates get excluded from all the debates — myself included. This year when I wasn't invited to the debate, I decided to crash it and handed out fliers just to let voters know they had an option."
"I guess I'll just keep doing that, so voters know they don't have to continue voting for the out of control, oligarchy, Mafia cabal running the country," he added.
Register for free to continue reading
Registration is a free and easy way to support our truly independent journalism
By registering, you will also enjoy limited access to Premium articles, exclusive newsletters, commenting, and virtual events with our leading journalists
Already have an account? sign in
Register for free to continue reading
Registration is a free and easy way to support our truly independent journalism
By registering, you will also enjoy limited access to Premium articles, exclusive newsletters, commenting, and virtual events with our leading journalists
Already have an account? sign in
Join our new commenting forum
Join thought-provoking conversations, follow other Independent readers and see their replies