School and college campus shootings timeline: These are all the mass shootings in 2016
Educational institutions seem to be the prime target of attack for gunmen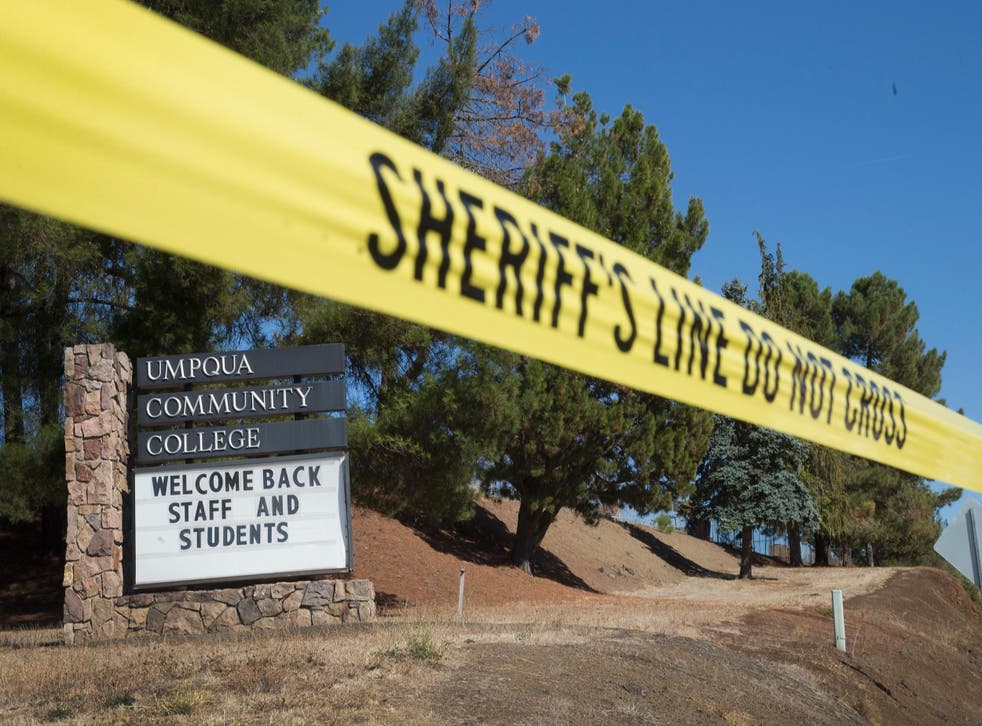 As a gunman burst onto the campus of Ohio State University in Columbus, injuring at least nine people, the news was a sobering reminder of the mounting number of mass shootings across the country.
The number of deadly incidents in primary, high schools, colleges and universities is one of the most common types of mass shooting.
Below is a timeline of mass shootings in educational establishments in just over the last 12 months.
1 October 2015: Roseburg, Oregon
A gunman opened fire at Umpqua Community College, killing nine and wounding seven. The suspected shooter, 26- year-old Chris Harper Mercer, shot himself after exchanging gunfire with the police.
23 April 2016: Antigo, Wisconsin
An 18-year-old boy named Jakob Wagner opened fire at the Antigo High School prom. He shot four fellow students. Nobody died from their injuries. He ran from the building, exchanged fire with a police man and was shot down in a field. He died a few hours later in hospital.
1 June 2016: Los Angeles, California
Gunman Mainak Sarkar burst into the UCLA campus, shot and killed an instructor, William Klug, before killing himself. Klug, 39, was a father of two who worked in the mechanical and aerospace engineering department. The killer reportedly left a note for authorities, asking them to feed his cat.
28 September 2016: Townville, South Carolina
Homeschooled 14-year-old Jesse Osborne shot his father dead, then drove to the local primary school playground where he shot two male students and a female teacher.
The teacher and one of the boys were treated and released from the hospital. One boy died. Osborne was charged with murder.
18 October 2016: San Francisco, California
Four men waited in the car park of the June Jordan School for Equity and City Arts and Technology High School for students to leave the school for the day. They opened fire and injured four students, including a 15-year-old female student who was critically injured.
Join our new commenting forum
Join thought-provoking conversations, follow other Independent readers and see their replies