Universal employee fired after making white supremacy hand gesture in family photo
The symbol has been linked to hate crimes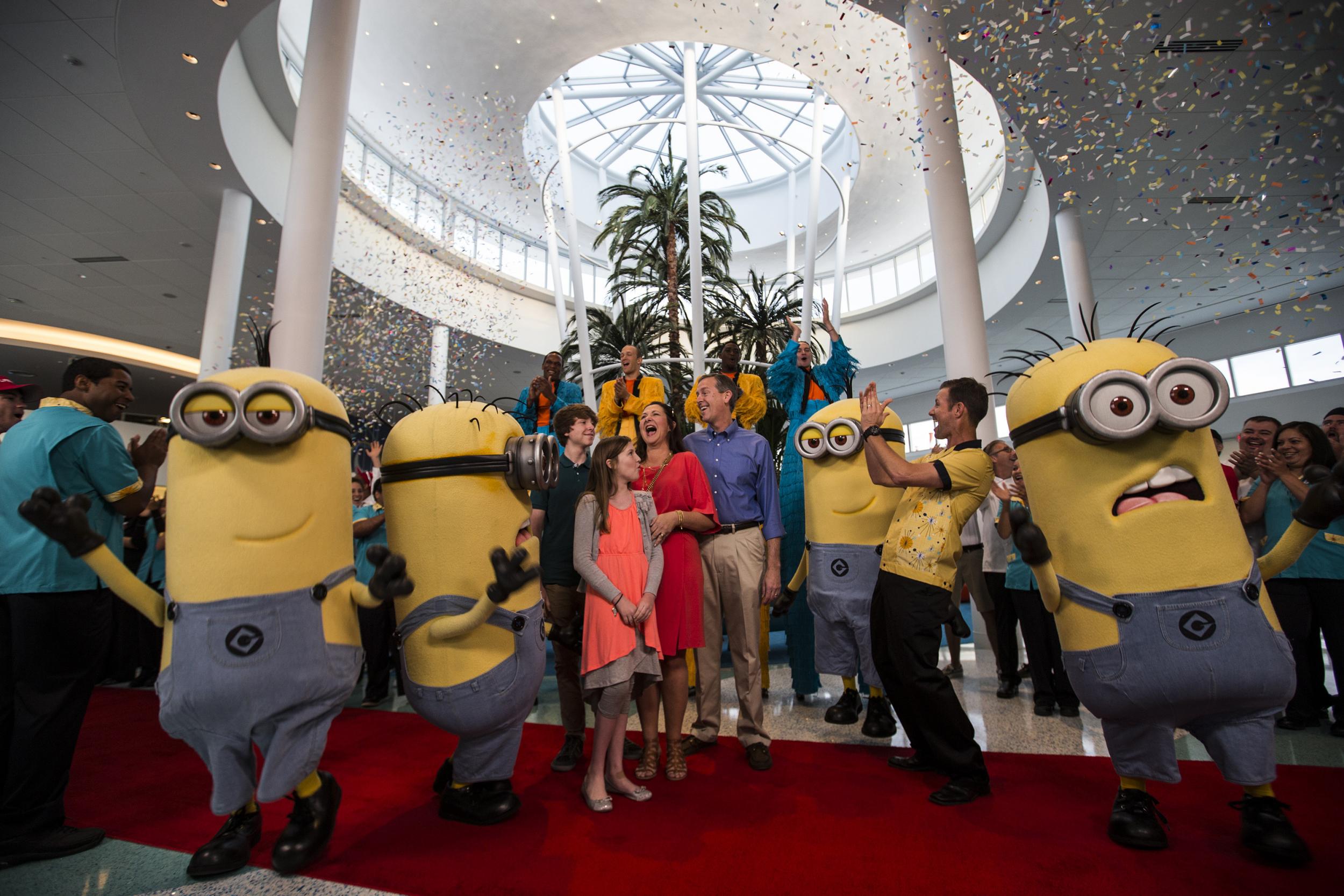 A Universal Orlando Resort employee has been fired after parents visiting the theme park discovered the unnamed worker making a white supremacist hand gesture in a photo with their daughter, a six-year-old mixed-race child with autism.
Tiffiney and Richard Zinger told USA Today that they noticed the hand gesture a few months after returning from their holiday in Orlando, Florida.
In a photo taken at a character-themed breakfast at the Universal-owned Loews Royal Pacific Resort, an employee dressed as the Despicable Me character Gru can be seen making an upside-down "OK" symbol with his hand on the shoulder of the Zingers' daughter. The symbol is widely recognised as a hate symbol, relating to white supremacy.
"It's more than the 'OK' sign," Mr Zinger told USA Today. "A lot of people don't understand what that sign means."
The incident occurred on March 23, week after a shooter in New Zealand made the gesture during a court appearance after killing 51 people in two mosques, sparking a more widespread knowledge of the gesture as a symbol of hate. It has since been added to the Anti-Defamation League's online database of similar symbols and gestures.
The far-right plot to normalise white supremacy in the US
Show all 23
"We just wanted to take them to see the minions," Mrs Zinger, who said she had to tell her daughter she couldn't use the photo for a school project, said. "Do something special for our family and this person ruined that special warm feeling."
The family realised what was in their photo in mid-August and reached out to Universal, but were met with silence until they followed up recently. The company reportedly offered them a gift card and free tickets.
A spokesperson for the resort said this week that the employee no longer works there.
"We never want our guests to experience what this family did," the spokesperson said in an email to The Independent.
"This is not acceptable and we are sorry – and we are taking steps to make sure nothing like this happens again. We can't discuss specifics about this incident, but we can confirm that the actor no longer works here. We remain in contact with the family and will work with them privately to make this right."
Join our commenting forum
Join thought-provoking conversations, follow other Independent readers and see their replies