Oklahoma alligators frozen in water with snouts sticking out
Images show reptiles slightly above the waterline surrounded by frozen water
Louise Hall
Friday 19 February 2021 17:37 Comments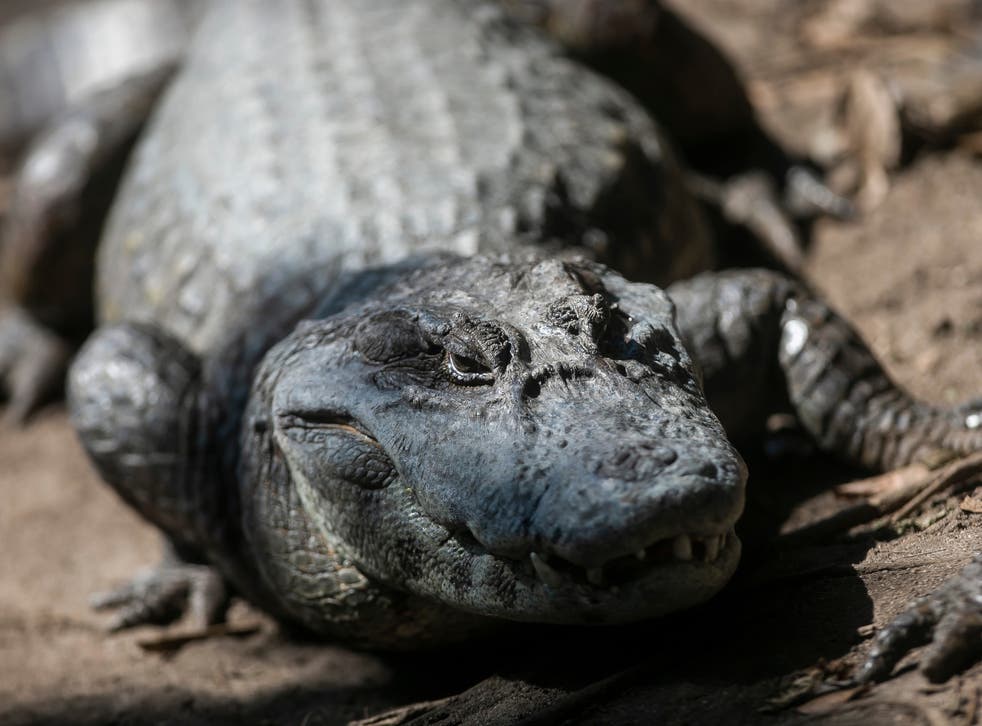 Reptiles in Oklahoma have had to resort to one of their more unusual natural instincts to survive the below-freezing temperatures sweeping the state this week.
A number of alligators in southeastern Oklahoma were caught on camera sticking their snouts out of water amid the deep freeze by the Oklahoma Department of Wildlife Conservation's David Arbour.
The images showed lifting their snouts above the waterline with the lake having frozen all around them.
While initially, the images caused commenters to worry for the welfare of the chilly reptiles, Mr Arbour and experts have assured that the behaviour, often called "icing" or "snorkeling", is natural.
The phenomenon, also called brumation, allows the alligator to slow down their heart rate and metabolism during cold temperatures below the water while still maintaining the ability to breathe.
"It's an interesting behavior because it's opposite of what most crocodilians do," James Perran Ross, a retired associate scientist of wildlife ecology and conservation at the University of Florida told LiveScience in 2018.
He added: "The normal response of most other crocs when it gets really cold is to come out of the water and try to bask to get warm again."
Mr Ross explained that since the air is usually colder than the water itself if alligators completely left the water they could freeze to death.
George Howard, park manager at The Swamp Park in southern North Carolina, told LiveScience in 2019 that brumation is "kind of like hibernation except they are fully aware"
During brumation, an alligator's metabolism slows down enough to survive the freezing winter temperatures. They are able to sense the upcoming cold by recognizing the differences in water temperature, AccuWeather reported.
Mr Arbour said that "their snouts are just cartilage so freezing doesn't hurt their snouts" and said that "the gators won't freeze if the water stays liquid."
Red Slough Wildlife Management Area is a 5,814 acre wetland project designed to restore hydrology and re-establish bottomland hardwoods.
Register for free to continue reading
Registration is a free and easy way to support our truly independent journalism
By registering, you will also enjoy limited access to Premium articles, exclusive newsletters, commenting, and virtual events with our leading journalists
Already have an account? sign in
Join our new commenting forum
Join thought-provoking conversations, follow other Independent readers and see their replies