Oklahoma child abuse case is the 'worst ever seen' by nurses attending
Twin infants found with skeletal, malnourished bodies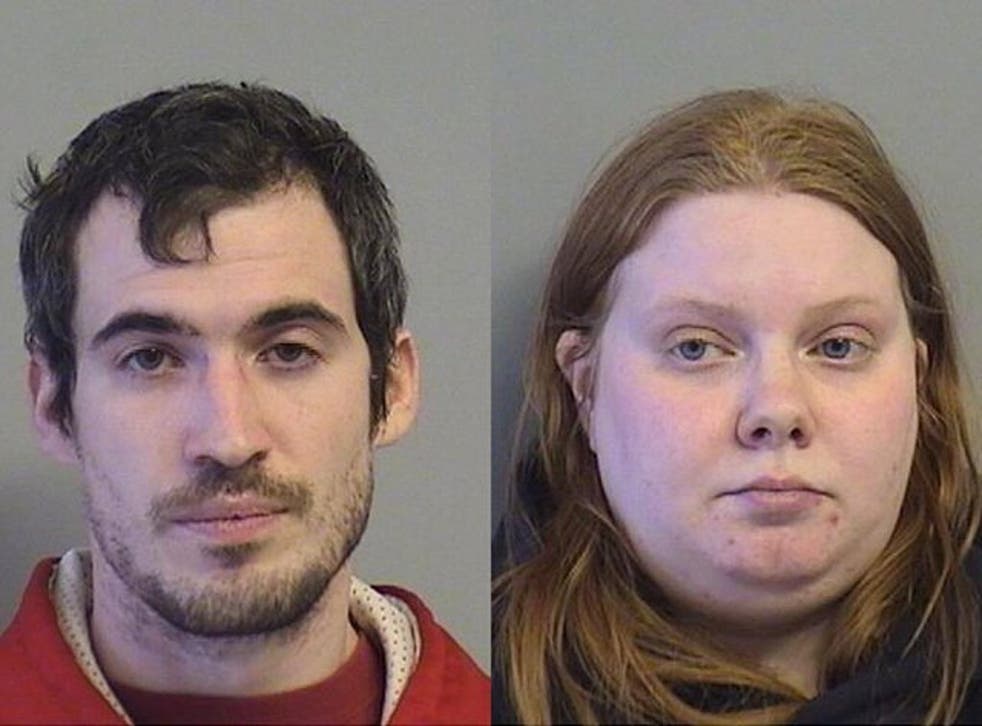 Two parents have reportedly been arrested over the "worst case of child abuse" nurses had ever seen.
Kevin Fowler, 25, and Aisyln Miller, 24, were charged after Oklahoma police reportedly found their twin children with maggots crawling out of their wounds, faeces in their ears and skeletal, malnourished bodies.
The pair took their children to an urgent care centre in the Tulsa satellite town of Owassa, where police were called when the seriousness of their condition became apparent, according Tulsa World.
Getting away with murder: Britain's most notorious unsolved crimes

Show all 3
Nurses and a doctor descibed the infants' condition as "the worst case of child abuse they had seen", according to KJRH.
Both children had bed sores and severe nappy rash and one also had an infected wound on their finger.
After the family were transferred to Tulsa Hospital for emergency treatment, the parents were interviewed by police, arrested and transferred to the city jail.
Child abuse going 'undetected'
Miller reportedly told police that she and Fowler were "new parents" who were aware of the problems their children faced but were too inexperienced to do any better.
She also said the babies were born two weeks premature, and that she and her partner were too poor to afford health insurance.
They pair were reportedly being held in Tulsa Jail on $100,000 bail.
Poverty in Oklahoma is at a 10-year high.
Register for free to continue reading
Registration is a free and easy way to support our truly independent journalism
By registering, you will also enjoy limited access to Premium articles, exclusive newsletters, commenting, and virtual events with our leading journalists
Already have an account? sign in
Register for free to continue reading
Registration is a free and easy way to support our truly independent journalism
By registering, you will also enjoy limited access to Premium articles, exclusive newsletters, commenting, and virtual events with our leading journalists
Already have an account? sign in
Join our new commenting forum
Join thought-provoking conversations, follow other Independent readers and see their replies