Oldest American prisoner released from jail at age 100
He was given 50 years in prison for robbing a bank
Clark Mindock
New York
Friday 23 June 2017 21:35 Comments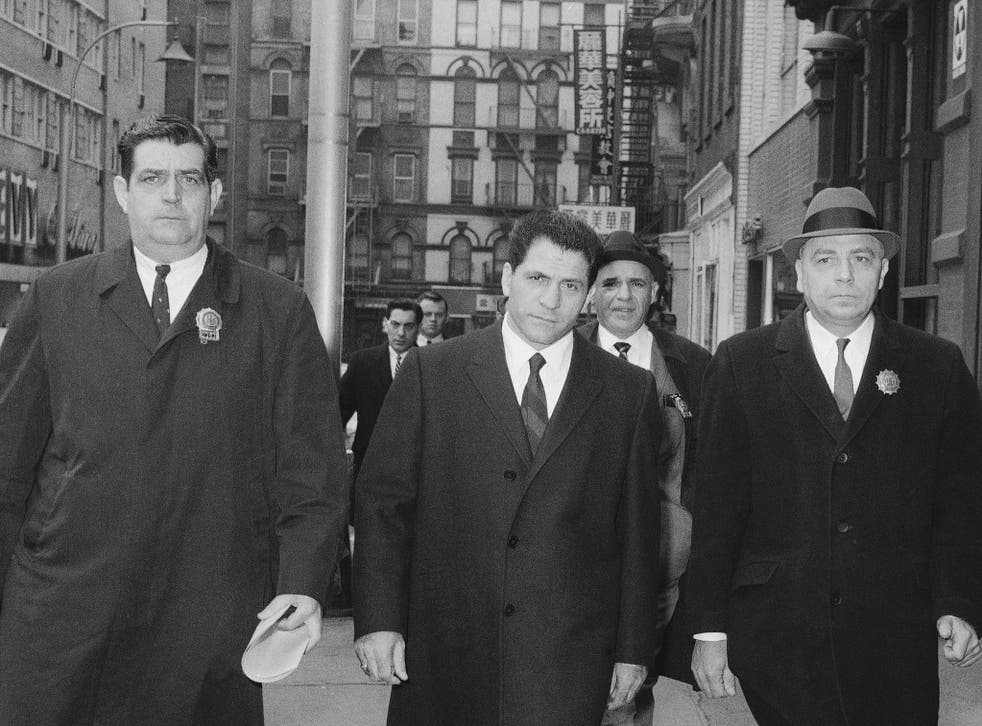 America's oldest federal prisoner has been released from prison 50 years after his 1967 conviction.
John "Sonny" Franzese was released from the Federal Medical Centre in Devens, Massachusetts, in a wheelchair at the end of his sentence for bank robbery.
He plans to head to Brooklyn to live with his daughter, his son Michael said.
Franzese had been paroled at least six times since 1967, but managed to get put back in prison each time. The last time that happened, in 2010, when he was caught shaking down strip clubs and a pizzeria, according to US Bureau of Prisons records show.
The centenarian was an under boss to the reputed Colombo crime family, which is the youngest of the "five families" that dominated New York City within the national criminal organisation referred to as the Mafia.
During his time in prison, Franzese was able to put some of his Mafia knowledge to work, and is listed as an associate producer of the 2003 film "This Thing of Ours", a crime drama that follows a crew of young gangsters who attempt to pull off the largest heist in the history of the Mafia.
Many of the leaders of the Colombo crime family are currently in prison, and most have been in there for a relatively long period of time. Convictions for the current heads of the family's operations reach back to 1996. More recent ones have occurred after 2011.
World news in pictures

Show all 50
The FBI estimates that there are around 3,000 or so members of the Mafia spread throughout the United States, mostly operating around New York and New Jersey. Those organisations are far from their operational heydays in the mid 20th century, when the mob was able to curry influence from national politicians and work with a degree of impunity.
Still, the organisations do still operate to some degree, albeit at a much less visible capacity.
The oldest living prisoner is now Salvatore Sparacio, a mob boss from Philadelphia. He is 95.
Register for free to continue reading
Registration is a free and easy way to support our truly independent journalism
By registering, you will also enjoy limited access to Premium articles, exclusive newsletters, commenting, and virtual events with our leading journalists
Already have an account? sign in
Join our new commenting forum
Join thought-provoking conversations, follow other Independent readers and see their replies