One US city has found a unique solution for its homeless problem
Austin's Community First Village aims to house 250 homeless people by 2017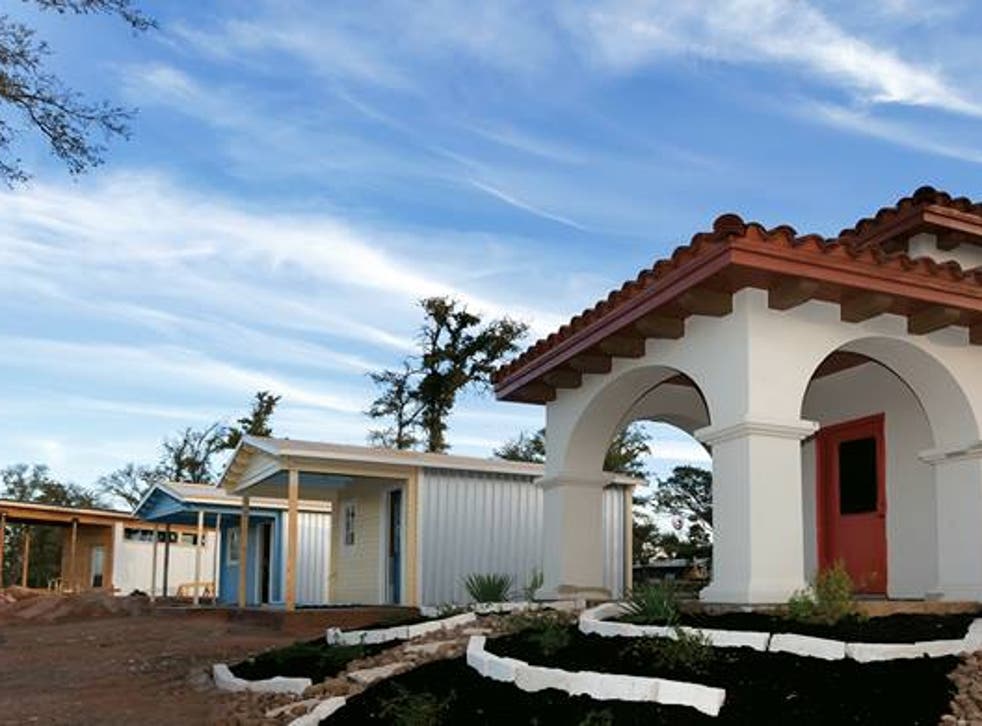 A nonprofit organisation launched a first-of-its-kind community for the homeless people in Texas, offering the opportunity to live in tiny, affordable homes.
Community First Village (CFV) opened in Austin on Saturday with the hopes of alleviating some of the capital city's troubles with homelessness. The nonprofit organization aims to house 250 people in its 140 of its so-called "tiny homes" by the end of 2017. Forty residents currently live on the 27-acre premises and pay about $225 monthly for their homes, according to CultureMap Austin.
The initiative is run by veteran homeless advocate Alan Graham, who serves as CEO of the Christian organization Mobile Loaves & Fishes behind CFV. Mr Graham told CNN Money that he has been working to get homeless Austinites off the streets since 2005, when he gave a man a vacant recreational vehicle.
"I got the idea that we could lift a chronically homeless individual up off the streets into a gently used recreational vehicle," he said. "I had this wild and crazy idea to develop an RV park on steroids."
The tiny homes will primarily function as bedrooms, while the community offers shared kitchens, bathrooms, and laundry facilities. Residents will also subsidize their rent with the profits from on-site businesses, such an outdoor cinema, farm, and bed and breakfast.
Mr Graham, who was not immediately available for comment, believes that his efforts to help the homeless will relieve the economic burden placed on Austin taxpayers.
The city is often associated with a thriving tech startup community and robust music scene that attracts more than 150 newcomers per day, according to 2015 US Census numbers. But Austin experienced a dramatic 20 per cent increase in its homeless population last year, to just under 2,200 total.
The city estimates that there are approximately 900 chronically homeless people — those who have been homeless for at least one year, or without homes four times in the past three years — on any given day.
Join our new commenting forum
Join thought-provoking conversations, follow other Independent readers and see their replies