America pulls opiod from market for first time amid crisis echoing HIV and crack epidemics
The epidemic is impacting people all across the country, and in significant numbers
Clark Mindock
New York
Friday 09 June 2017 18:15 Comments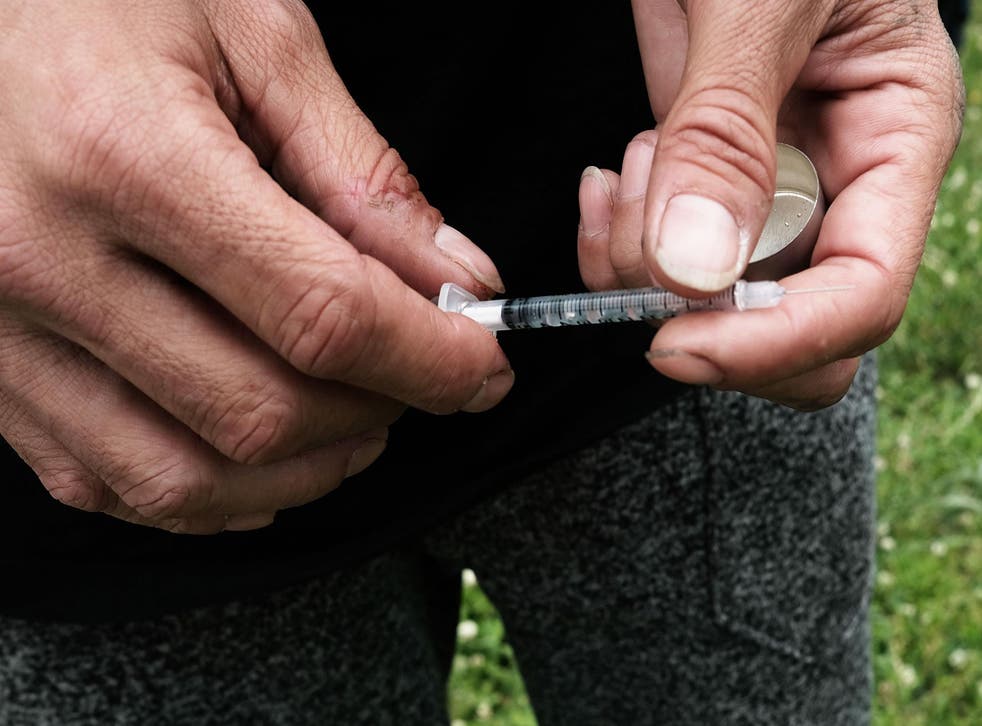 The US Food and Drug Administration is making an unprecedented move, and has ordered a drug manufacturer to pull a pain killer from shelves for the first time as the nation's opioid crisis escalates to terrifying levels.
The administration ordered the drug company Endo to pull the extended release drug Opana ER from pharmacies because people have been smashing up the drug and injecting it. The drug company is pushing back, but the FDA is threatening to withdraw approval if the drug isn't voluntarily pulled from the market.
The unprecedented decision comes as the opioid crisis in America is killing more and more young Americans. A recent analysis of mortality rates across the country by the Washington Post shows that a decline in deaths since the 1990s reversed around 2010 when prescription drug abuse really began taking its toll.
Since 2010, mortality rates in every state have risen.
While most of the media coverage of the issue concerns young, poor, white people, the crisis has impacted all demographics. Deaths among African Americans have jumped 4 percent, and deaths among Hispanic people have jumped seven percent. Native American populations have seen an 18 percent increase, a higher rate than the 16 percent jump white people saw. Native Americans hadn't enjoyed a drop or relative stagnation of deaths in the past two decades, however. Asian Americans have seen a slight increase of 3 percent, but it is statistically insignificant.
World news in pictures

Show all 50
The crisis, in other words, is seeing a statistical uptick in mortality rates that shadow the number of deaths in the 1980s and 1990s when HIV ravaged communities alongside the crack-cocaine epidemic.
"What it reflects is an out-of-control epidemic right now," Josh Sharfstein, director of Bloomber American Health Initiative at Johns Hopkins, told the Washington Post. "It's affecting the economy. It's affecting the entire community. This is an absolute call to action for public health."
Register for free to continue reading
Registration is a free and easy way to support our truly independent journalism
By registering, you will also enjoy limited access to Premium articles, exclusive newsletters, commenting, and virtual events with our leading journalists
Already have an account? sign in
Join our new commenting forum
Join thought-provoking conversations, follow other Independent readers and see their replies