Oracle senior executive resigns after co-CEO Safra Catz joins Donald Trump transition team
'I am not with President-elect Trump and I am not here to help him in any way', said George Polisner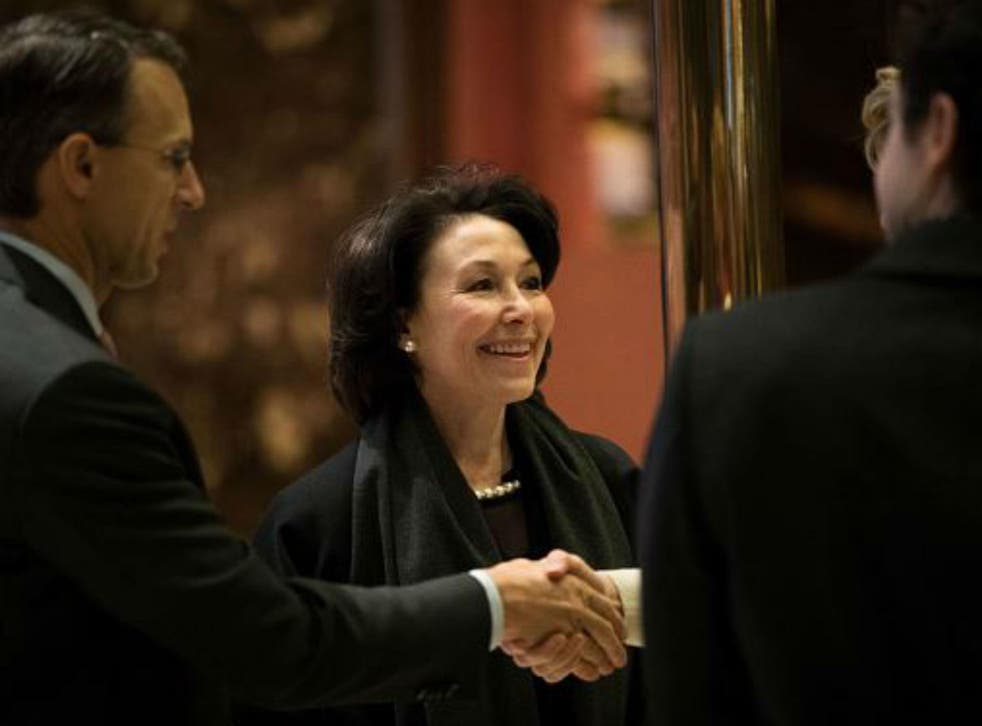 A senior executive at Oracle publicly resigned with a stinging letter to the co-CEO who joined Donald Trump's transition team.
George Polisner, chair of the Democratic central committee in his home county in Oregon and who worked with the company since 1993, posted the letter to LinkedIn to oppose his former boss' supportive words of the president-elect.
He quoted Ms Catz, who spoke to reporters at the tech executives meeting at Trump Tower last week, before joining his team.
"I plan to tell the president-elect that we are with him and will help in any way we can," she said.
"If he can reform the tax code, reduce regulation and negotiate better trade deals, the US technology industry will be stronger and more competitive than ever."
Mr Polisner, 57, outlined the reasons he opposed the president-elect, including his aim to dismantle social security and Medicare, "stoking fear, hatred and violence" against people of colour, Muslims and immigrants, and his alleged disrespect towards women, the disabled and Gold Star families.
Mr Polisner also objected to Mr Trump's tax and economic policies, which would, he said, lead to "an alarming growth of wealth inequality in America".
"I am not with President-elect Trump and I am not here to help him in any way," he wrote.
"In fact –when his policies border on the unconstitutional, the criminal and the morally unjust –I am here to oppose him in every possible and legal way.
"Therefore I must resign from this once great company."
His letter has been read more than 192,000 times.
A petition at IBM has also been circulating, urging their CEO Ginni Rometty to speak out against Mr Trump.
"Taking a conservative approach has grave implications," the petition read. "Our own founder's experience and the rest of history teach us that accommodating those who unleash forces of aggressive nationalism, bigotry, racism, fear, and exclusion inevitably yields devastating outcomes for millions of innocents."
The news follows a gathering of top tech executives at Trump Tower, including IBM, Apple, Alphabet, Google and Facebook, where Mr Trump said there was "no formal chain of command" and he would do "whatever he could" to help the firms.
Twitter was one noticeable absence from the meeting. CEO Jack Dorsey was one of the only executives to publicly denounce Mr Trump's request to build a Muslim registry.
Mr Trump's eldest three children were present at the meeting, which was deemed unusual.
Join our new commenting forum
Join thought-provoking conversations, follow other Independent readers and see their replies