Oregon wildfires: Death toll could rise as scores still missing
Officials 'preparing for mass fatality event'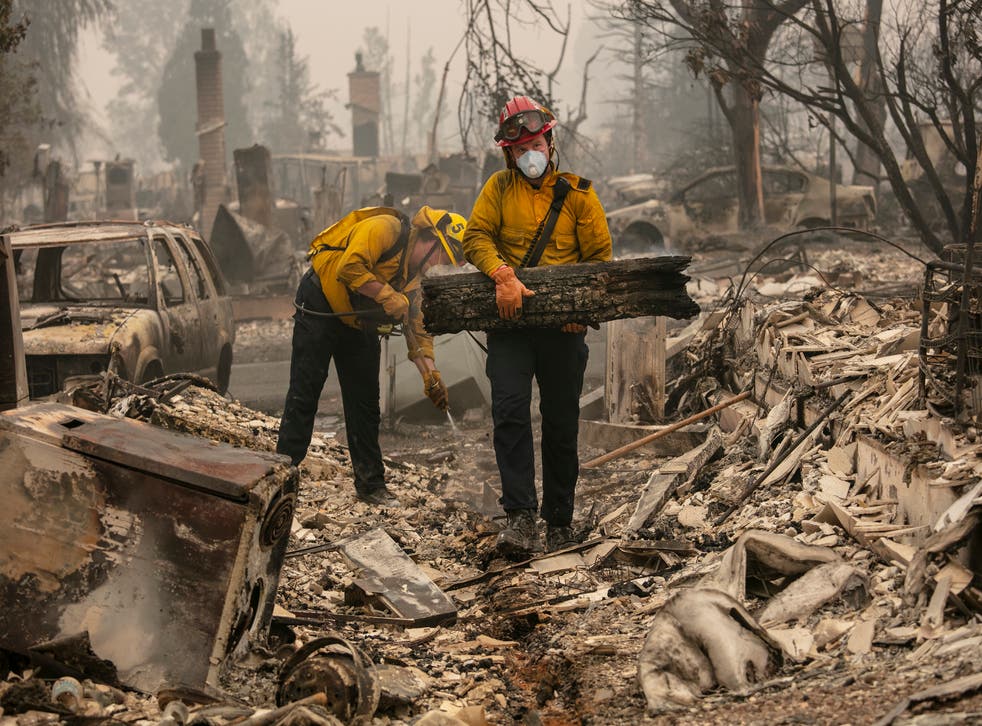 The death toll from the worst wildfires in Oregon in living memory could rise as scaores of people are still missing across three counties, the state's governor Kate Brown has warned.
The state's emergency management director, Andrew Phelps, said officials were "preparing for a mass fatality event" and that thousands of structures had been destroyed.
Oregon officials have not released an exact death toll but at least eight fatalities have been reported.
Marion County sheriff Joe Kast said on Friday evening that searchers had found two victims of the Beachie Creek fire near Salem.
Hundreds of firefighters are battling two large blazes that threatened to merge near the most populated part of Oregon, including the suburbs of Portland.
More than 1,500 square miles have burned in the state during recent days, but if the fires merge, they could generate enough heat to send embers thousands of feet into the air, potentially igniting other areas.
Ms Brown said more than 40,000 Oregonians have been evacuated and about 500,000 are in different levels of evacuation zones, either having been told to leave or to prepare to do so.
Scores of people are missing in Jackson County in the southern area of the state and in Marion County east of Salem, the state capital, Ms Brown told a news conference.
Improved weather has, however, offered some hope and helped efforts on the ground after days of high winds, heat and low humidity.
"The wind laid down quite a bit for us yesterday," said Stefan Myers of the state's fire information team.
Almost 500 firefighters were working on the blazes near Portland, which were just a few miles apart, with rugged terrain between them that limits boots-on-the-ground efforts to control the flames, Mr Myers said.
Authorities also said a man had been arrested on two counts of arson in connection with a fire in southern Oregon.
Additional reporting by agencies