Orlando nightclub shooting: Picture shows helmet that saved police officer shot in head
Officers exchanged fire with the suspect after he opened fire on the gay nightclub after 2 am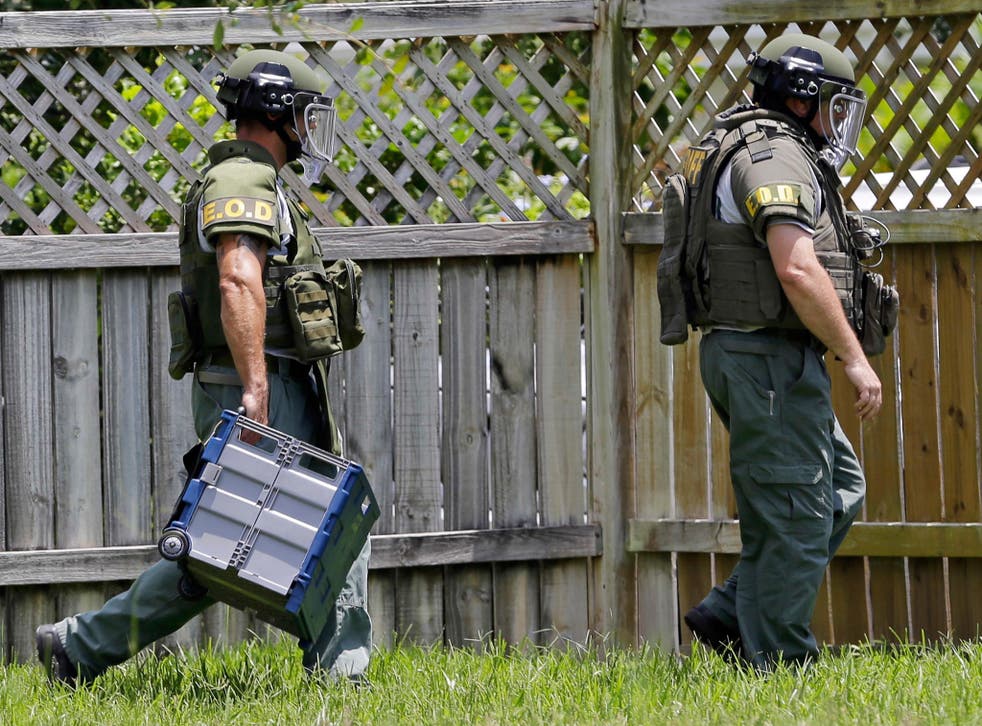 Orlando Police published an image that showed a tactical helmet that saved the life of one of their officers.
"In hail of gunfire in which suspect was killed, OPD officer was hit. Kevlar helmet saved his life," the tweet read along with a photo of the helmet - seemingly pierced by the bullet.
"I want to commend the heroic and courageous actions of the first responders who were involved in an exchange of gunfire and the Swat team who were able to save up to 30 potential victims," said Orlando Police Chief John Mina.
Police responded after the suspected shooter, identified as Omar Mateen, entered the Pulse nightclub and opened fire after 2 am local time. Officers were able to enter the premises after a hostage situation developed.
They exchanged fire with the suspect and killed him.
Mateen reportedly called 911 prior to entering the gay nightclub and pledging his allegiance to ISIS. Mateen's father, however, says religion had nothing to do with his son's motive.
"We are saying we are apologizing for the whole incident," Mir Seddique said. "We weren't aware of any action he is taking. We are in shock like the whole country."
He added: "This had nothing to do with religion."
Register for free to continue reading
Registration is a free and easy way to support our truly independent journalism
By registering, you will also enjoy limited access to Premium articles, exclusive newsletters, commenting, and virtual events with our leading journalists
Already have an account? sign in
Register for free to continue reading
Registration is a free and easy way to support our truly independent journalism
By registering, you will also enjoy limited access to Premium articles, exclusive newsletters, commenting, and virtual events with our leading journalists
Already have an account? sign in
Join our new commenting forum
Join thought-provoking conversations, follow other Independent readers and see their replies