Orlando shooting: Shares in US gun manufacturers jump after massacre amid calls for new weapons controls
Spikes in gun purchases have been recorded after several mass shootings in the US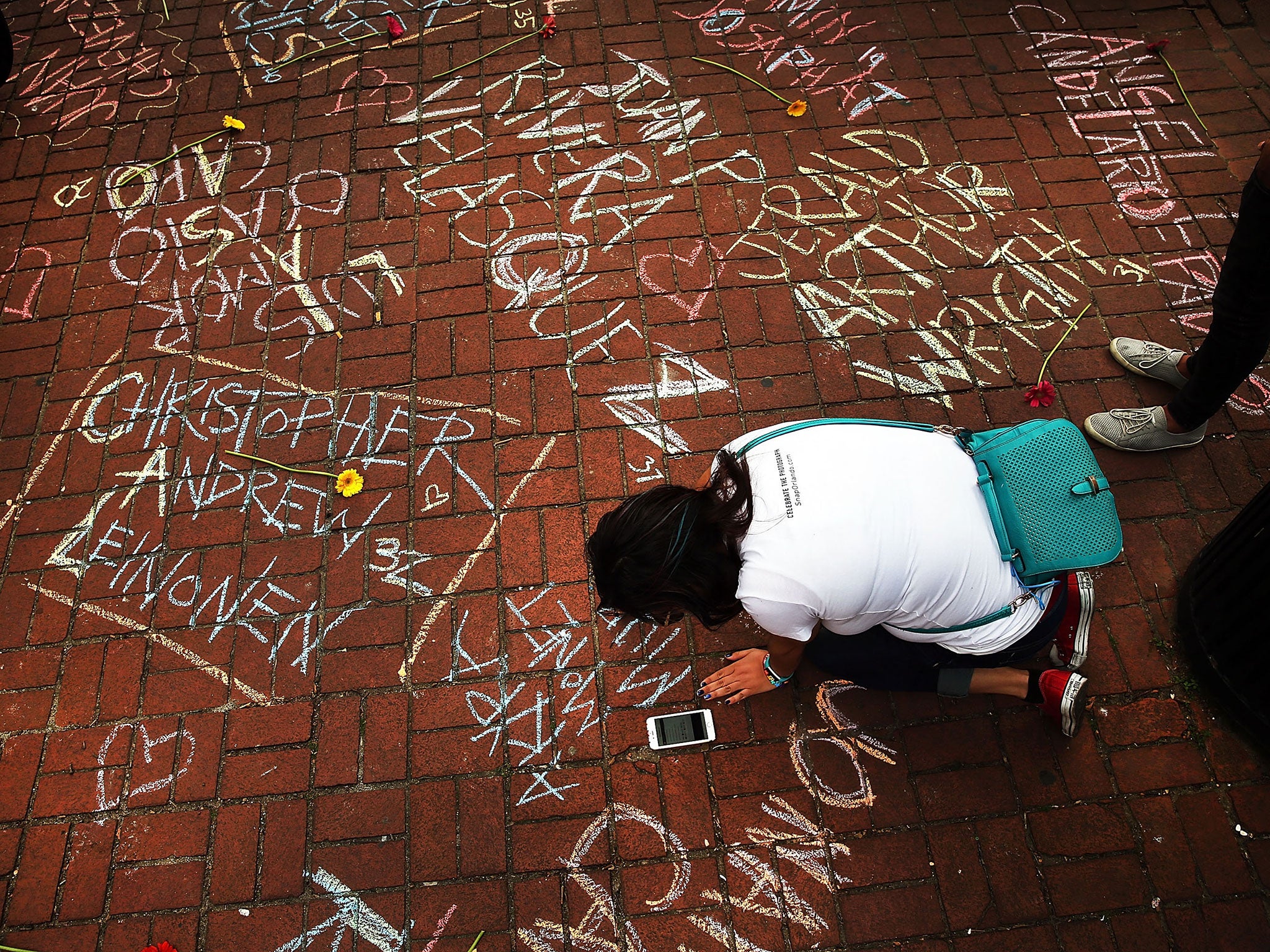 Shares in America's largest gun manufacturers jumped after the Orlando massacre in anticipation of a rush to buy weapons ahead of a possible crackdown on firearms ownership.
As the worst mass shooting in US history drove debate in the US over weapon controls, two companies were enjoying a good day on the stock market.
Sturm Ruger & Co. jumped $4.88 (£3.46), or 8.5 per cent, on Monday to $62.29 (£44.08) in its largest one-day gain in more than a year, while Smith & Wesson rose $1.47 (£1), or 6.9 per cent, to $22.88 (£16.19).
Similar gains have been recorded after massacres in the US, including following the San Bernardino shooting in California in December.
How should America react to the Orlando mass shooting?
The prospect of additional background checks and other regulations often boosts demand for guns, analysts said, amid continuing growth in the firearms market.
Reuters columnist Rob Cox said the "fear factor" was causing Americans to stockpile weapons amid fears of further terror attacks and the expected imposition of stricter ownership rules.
The number of National Instant Criminal Background Check System inquiries, which vet gun purchases, increased by a quarter between November and January – the period that included the Paris attacks – and now average more than 2 million a month.
The same trend was seen after the slaughter of 20 children and six teachers at Sandy Hook Elementary School in Connecticut, which sparked new restrictions on assault weapons in some states, while a Senate proposal to impose background checks on firearms purchases failed.
Omar Mateen, the gunman who massacred 49 people at the Pulse nightclub in Orlando, had been investigated over possible links to terror networks but bought his weapons legally.
In pictures: The world mourns Orlando shooting victims
Show all 30
He purchased a .223 Sig Sauer MCX semi-automatic rifle, similar to an AR-15, and a Glock 17 handgun, at a gun shop near his home in Port St. Lucie.
The FBI said he had an unspecified third weapon in his car during Sunday's attack, which ended after more than three hours when Mateen was shot dead in a gun battle with police.
He made a 911 call during the massacre, during while he pledged allegiance to Isis leader Abu Bakr al-Baghdadi and made comments about other terror groups and suspects, adding confusion about his motives.
Authorities believe he was inspired by the so-called Islamic State, which claimed responsibility for the attack, but was not directed from abroad.
Barack Obama said the massacre was an act of both terrorism and homophobic hate, but said that the US must also look seriously at gun control.
"It's not an either/or. It's a both/and," the President said. "We have to go after these terrorist organisations and hit them hard.
"We have to counter extremism, but we also have to make sure that it's not easy for somebody who decides they want to harm people in this country to be able to obtain weapons to get at them."
His comments were echoed by the prospective Democratic candidate Hillary Clinton, who said that "weapons of war" had no place on the street and called for further restrictions.
But her rival Donald Trump, the Republican candidate, claimed such measures would "leave only the bad guys and terrorists with guns", adding: "The government has no business dictating what types of firearms good, honest people are allowed to own."
Join our commenting forum
Join thought-provoking conversations, follow other Independent readers and see their replies