Man accused of being Osama bin Laden's bodyguard released from Guantanamo Bay after 14 years
President Barack Obama has promised to close the controversial prison before the end of his presidency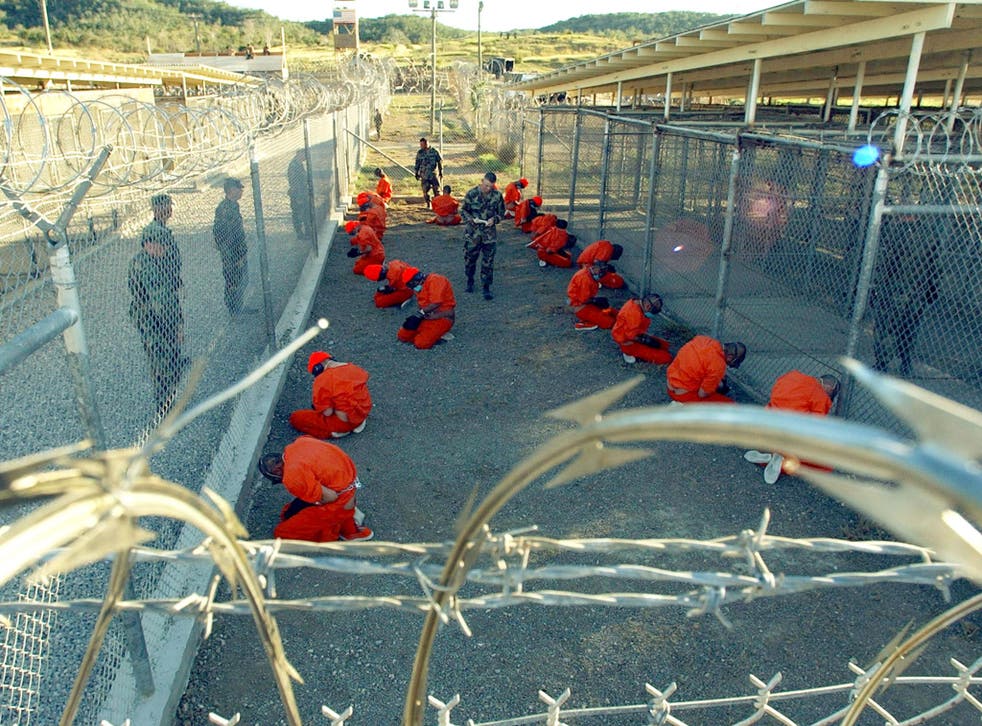 A man from Yemen who was accused of being one of Osama bin Laden's bodyguards and held for 14 years in custody at Guantanamo Bay without charge has been released.
The US government cleared Abdel Malik Abdel Wahab al-Rahabi for release in March 2014, but did not send him back to Yemen due to the country's continuing civil war.
Mr al-Rahabi has now been sent to the small Balkan state of Montenegro for resettlement.
According to CBS News, Mr al-Rahabi had been held at Guantanamo since it opened in 2002.
A Pentagon profile released before Mr al-Rahabi was cleared said he had travelled from Yemen to Afghanistan and that he was "almost certainly" a member of al-Qaeda.
US authorities ultimately decided he did not pose a security threat and could be released.
President Barack Obama has pledged to close the detention centre in Cuba before the end of his presidency, and Mr al-Rahabi has become the second former inmate to be resettled in Montenegro as the US seeks to whittle down the remaining number of detainees at the site.
Lee Wolosky, the special envoy for Guantanamo closure at the State Department, said the US government was grateful to Montenegro for accepting the former prisoner.
He said: "Montenegro now joins other US friends and allies in Europe in accepting multiple detainees for resettlement, bringing us closer to our shared goal of closing the facility."
World news in pictures

Show all 50
At its peak, Guantanamo held around 680 prisoners, most of whom were thought to have links to the Taliban or al-Qaeda.
Mr al-Rahabi's release leaves 79 inmates at the prison facility, including 29 who have been cleared to be sent home or for resettlement. Further repatriations or resettlements are expected in the coming weeks.
Join our new commenting forum
Join thought-provoking conversations, follow other Independent readers and see their replies