Óscar Arias: Four women accuse former Costa Rican president and Nobel prize winner of sexual assault
Arias 'categorically' denies allegations including criminal complaint filed by psychiatrist in 2014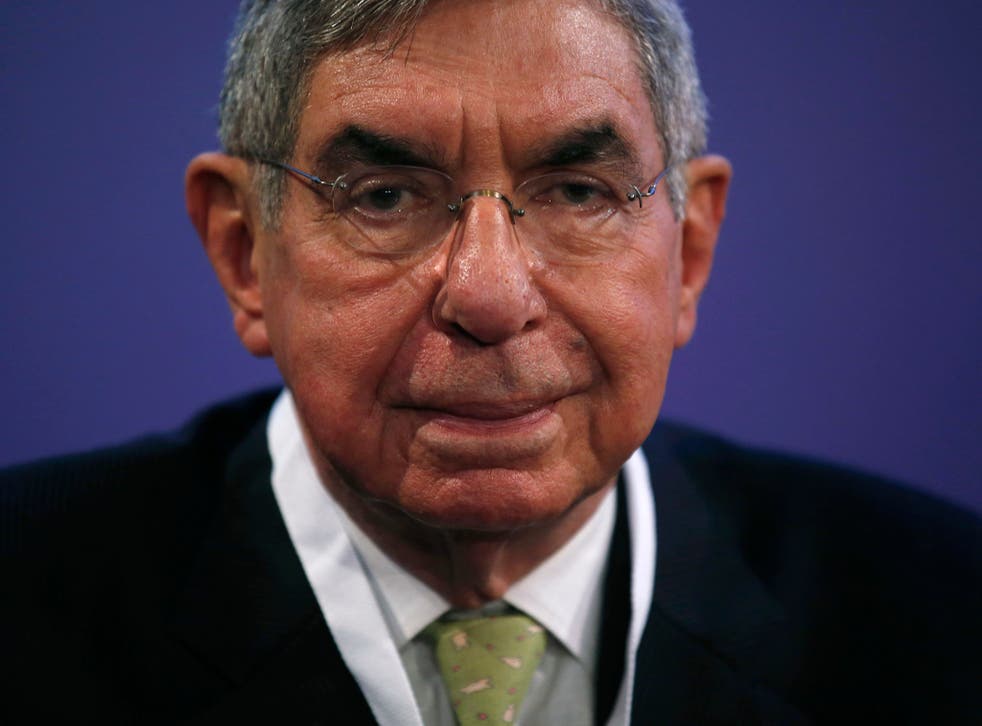 Four women have accused the former president of Costa Rica who won the 1987 Nobel Peace Prize of sexual misconduct, including one woman who filed a criminal complaint.
Eleonora Antillón is the latest of the four to accuse Óscar Arias Sánchez of unprovoked and unwanted touching or sexual assault over a 48-hour period.
Ms Antillón, a former talk show host known by her nickname, Nono, said that Mr Arias sexually assaulted her in 1986, when he was a presidential candidate and she was a press aide.
After reading an article on social media on Tuesday saying a woman had accused Mr Arias of sexual assualt, she wrote: "From personal experience with him, I BELIEVE her!!"
The allegations are a serious blow to the legacy of Mr Arias, who won the Nobel Prize in 1987 for his effort to bring peace to Central America. Twice president of Costa Rica, he has been one of Latin America's most respected figures.
Two former journalists and a book editor came forward after the New York Times and Seminario Universidad published accounts by a psychiatrist at a state hospital in San José, Costa Rica, who filed a formal criminal complaint aginst Mr Arias four years ago. She said that the former president grabbed her and forced his fingers inside her.
"People end up thinking, 'If she dared, others will dare,'" Ms Antillón said. "I want to unmask the impostor politician."
Prosecutors opened an investigation on Tuesday after the psychiatrist, Alexandra Arce von Herold, 34, gave a formal statement, saying Mr Arias had sexually accosted her in his home office. She left the country to avoid the scandal and could not be reached for comment on Wednesday.
Mr Arias "categorically" denied the assault allegations, saying he never acted in a way that disrespected the will of any woman.
World news in pictures

Show all 50
Ms Antillón said Mr Arias recruited her from her job in television to work as a press aide on his campaign. In one of their earliest meetings, he put his hands on her leg, she said. Another time, he put her hand on his erect penis. When she resisted, he pushed her against a wardrobe and kissed her, she said. She clenched her mouth shut, and he licked her face, Ms Antillón said.
"At no moment did I scream," she said. "I did not call for help." She didn't tell anyone about the incident at the time.
Ms Antillón, now 60, said she completed her three-month contract on the campaign and went back to her regular job.
New York Times
Join our new commenting forum
Join thought-provoking conversations, follow other Independent readers and see their replies