Outcry after post on Texas firefighter's Facebook account shows images of neighbours' dead dogs and suggests he killed them
Police in Hunt County have launched an investigation after receiving complaints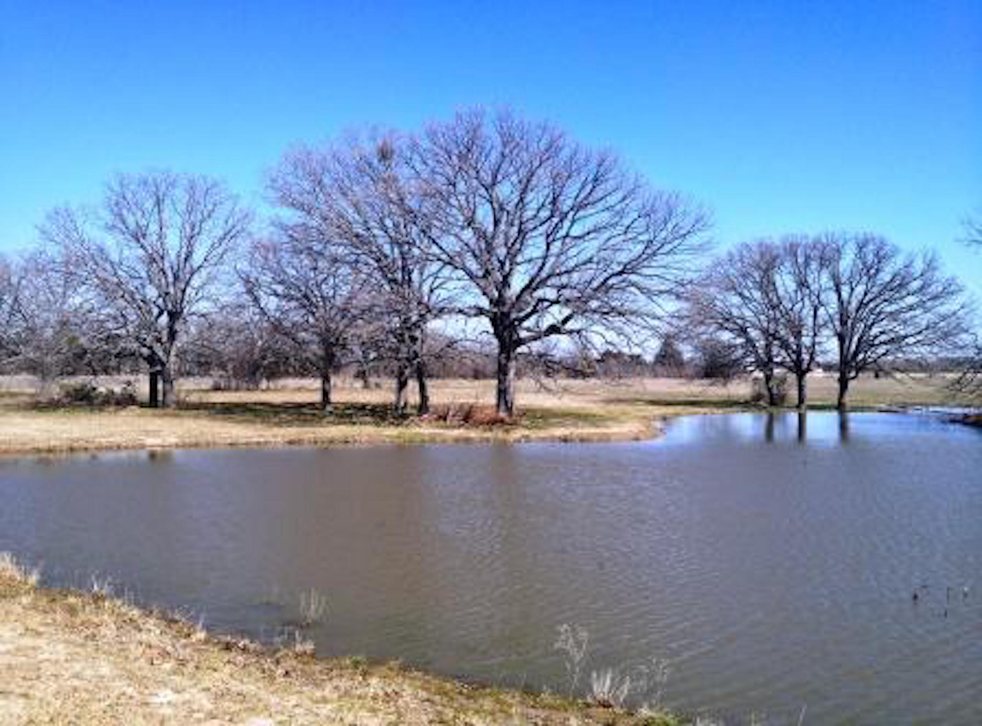 Police in Texas have launched an investigation after a posting on a man's social media account of an image of two dead dogs and a caption which suggested he had killed them.
A posting on the Facebook account of Tim Conatser, a volunteer fire fighter in Hunt County, 50 miles north east of Dallas, showed the images of the two lifeless animals – a black and a yellow labrador - lying on the ice. There was blood on the ice next to one of the animals.
"Somebody didn't put any truth my warning," a caption says. "Keep your damn dogs on your property."
Mr Conatser was apparently a members of the all-volunteer Royse City Fire Department, the Dallas Morning News reported.
"Allegedly, a member of the Union Valley Fire Department posted a boast on Facebook claiming that he killed 2 dogs on his property," it said on its social media page.
"We have received a deluge of angry emails and phone calls this morning. To set the record straight, the person has been suspended as a Union Valley fireman, and lives outside of our city limits. Any offence did not occur within Royse City jurisdiction."
The owner of the dogs, Gordo, the black lab, and Spike, the yellow lab, told the local Fox News affiliate, that he had not received any complaints about the animals.
"I'm in shock! I don't know, I don't understand these people. Bad people, I don't know," said owner Pulido Rodrigo.
Constable Terry Jones, who is investigating the incident, told local media that the authorities received complaints on Wednesday morning after screenshots of the photo began circulating on the social media site.
Mr Jones said the dogs were found dead in the southwest portion of Hunt County, but he did not specify where exactly because detectives were still interviewing potential witnesses.
There was no immediate response from the Hunt County Sheriff's Office. on Thursday. Mr Conatser could not immediately be contacted for a comment.
Register for free to continue reading
Registration is a free and easy way to support our truly independent journalism
By registering, you will also enjoy limited access to Premium articles, exclusive newsletters, commenting, and virtual events with our leading journalists
Already have an account? sign in
Register for free to continue reading
Registration is a free and easy way to support our truly independent journalism
By registering, you will also enjoy limited access to Premium articles, exclusive newsletters, commenting, and virtual events with our leading journalists
Already have an account? sign in
Join our new commenting forum
Join thought-provoking conversations, follow other Independent readers and see their replies