New York Metro's campaign to stop 'man-spreading'
'Dude, stop the spread please', says one advert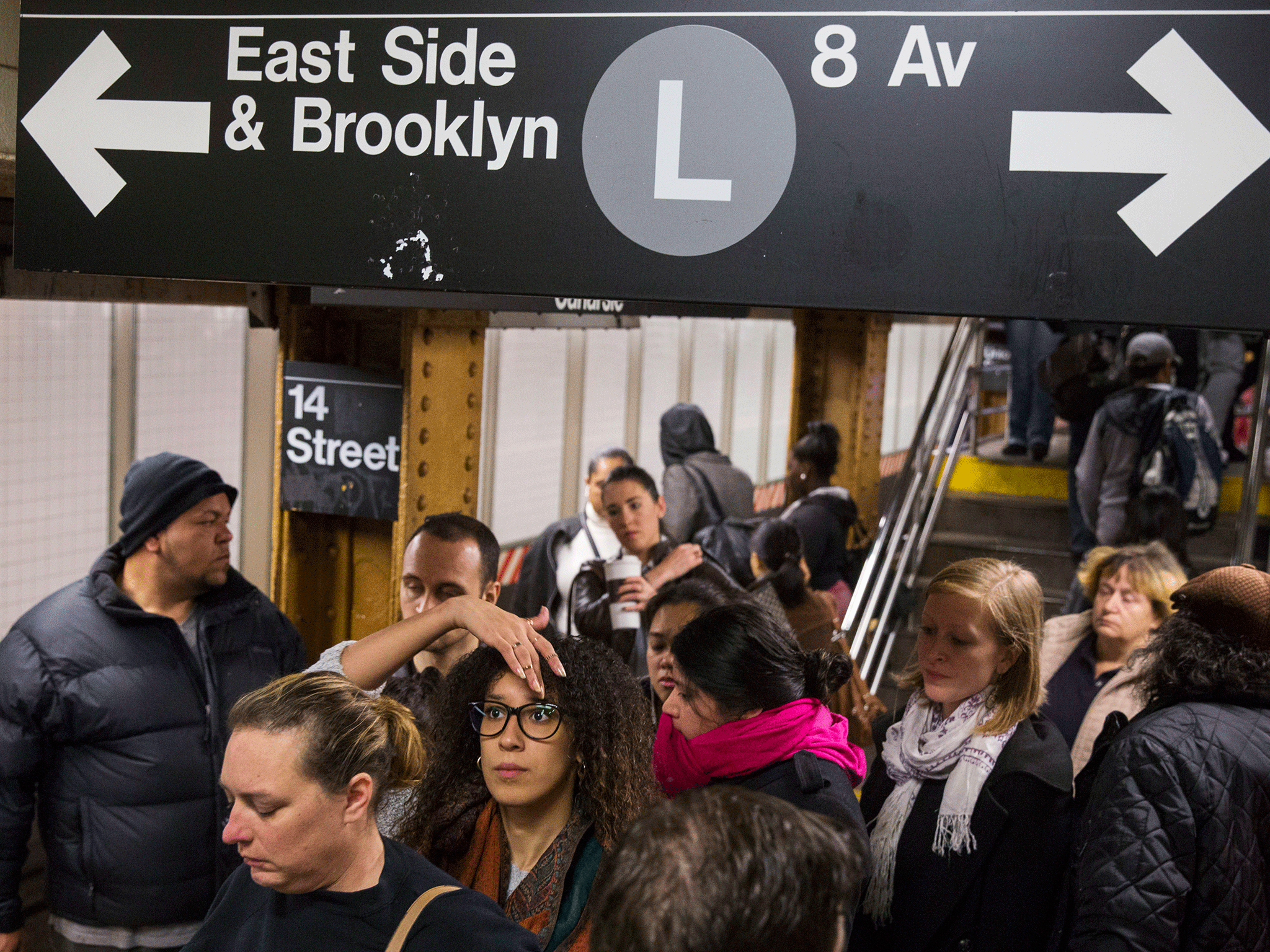 Rush hour on the New York subway and space is at a premium
Yet despite the crush, some passengers – men, usually, it is alleged - want to take up more room than is entirely necessary by spreading themselves across more than one seat. They are seemingly oblivious to what they are doing, or else they don't care.
But now, a grassroots campaign against so-called "man-spreading" – the habit of male passengers parting their legs and placing them in a "V" - is about to get a boost. With their efforts previously confined mainly to blogs and social media, anti-man-spreading campaigners are to get official support, according to a report in the New York Times.
The Metropolitan Transportation Authority is set to launch a series of public advertisements that encourage men to "share a little less of themselves". One of the adverts implores male passengers: "Dude, stop the spread please. It's a space issue."
The report says that more people are riding the subway trains than ever before. From a maximum of 5.1m riders on any single day ten years ago, nowadays as many as 6.1m passengers can be found riding the metro network. The population of the city has grown to 8.4m people.
Among the anti-man-spreading "activists" featured in the article are Kelley Rae O'Donnell, an actress in her 30s, who takes photographs of offending male passengers and posts them on social media.
Another campaigner is Jo Macaldo, a dancer, who recently posted a photograph of a male passenger with his legs comfortably spread. "Guys, why do you do the #man-spread?" she wrote. "Is it painful to keep your knees together? I'm really curious."
The man-spreading crisis has become so problematic that some female journalists went as far as to try to go into character as a male passenger and emulate their habits, better to try and understand the issue.
Gabrielle Moss spent a weekend travelling with her legs parted like a man and wrote about it for Bustle.Com.
"The man who takes up multiple seats on public transit with his splayed-out legs inspires all sorts of questions among his fellow riders," she wrote. "Is the leg-spreader exercising his male privilege, or, as some defenders would have you believe, merely attending to the unique spatial requirements of his balls?"
Nobody from the Metropolitan Transportation Authority was immediately available for comment on Saturday. But Paul Fleuranges, a spokesman, told the New York Times that staff had spent no small amount of time trying to ensure they got the correct tone for the advertisements. They were aware their efforts could be open to parody or mocking.
"I had them add the dude part," he said, "because I think 'Dude, really?'."
Join our commenting forum
Join thought-provoking conversations, follow other Independent readers and see their replies