Paid maternity leave: US is still one of the worst countries in the world despite Donald Trump's family leave plan
The President's proposal puts the US behind other countries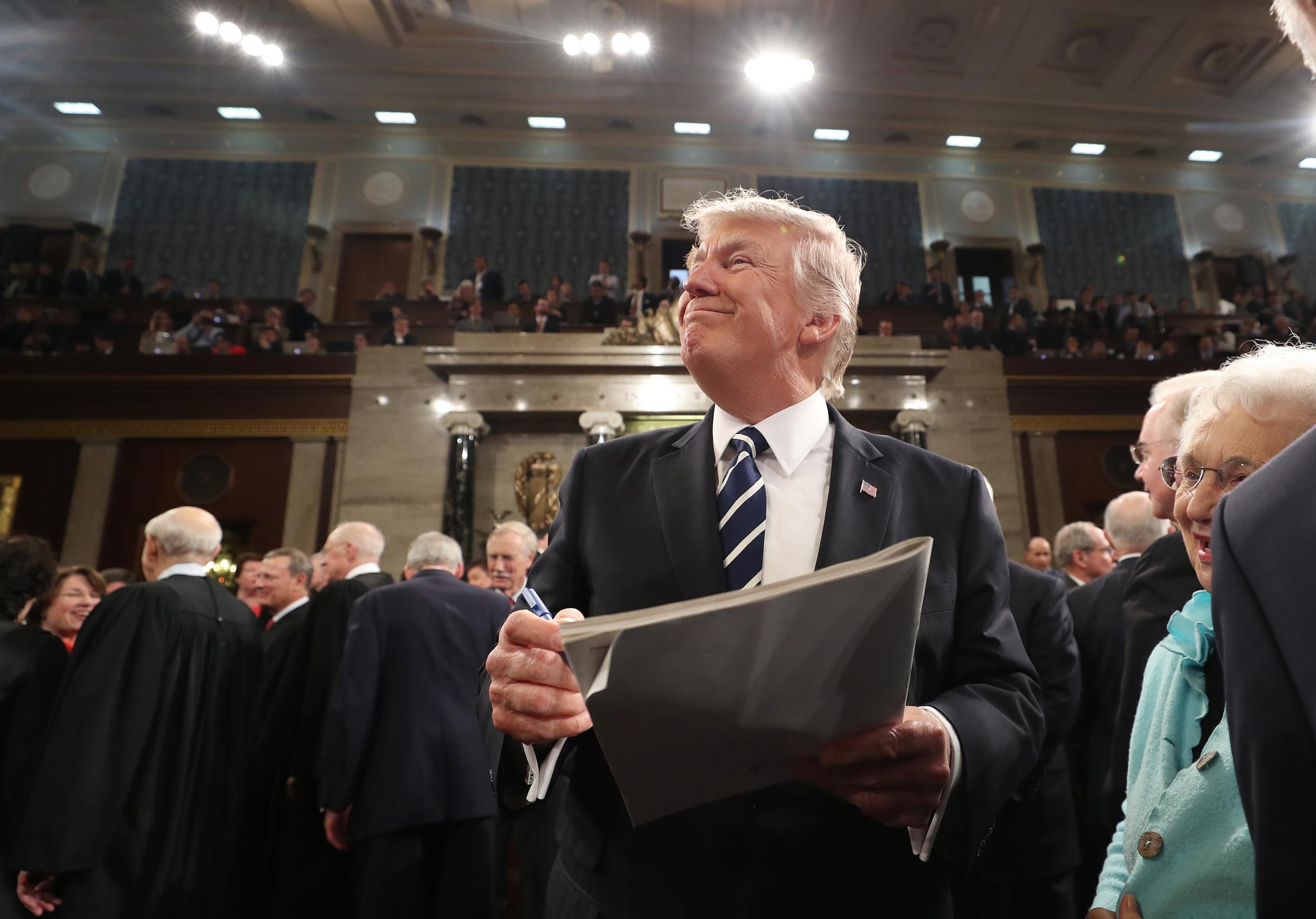 The United States is one of the worst countries in the World for paid maternity leave, with new mothers entitled to less than three weeks off at an average full wage rate under Donald Trump's family leave plan.
The US leader broke with Republican tradition and called for new mothers who are not given maternity leave by an employer to be paid six weeks of unemployment benefits by the government.
He said he crafted the policy with the help of his daughter Ivanka.
However, it still only equates to just 2.8 weeks on an average salary, placing the US at the bottom of a chart of 14 countries put together by Statista for The Independent.
Under Mr Trump's proposal the US would give women who have had a baby less paid time off than the UK and Australia, which also offer women a pretty poor deal compared to country's like Estonia and Hungary, where new mothers can get more than a year off work.
Of 14 countries included in the chart, Germany, Sweden, Japan, Canada, South Korea, Italy, France and Spain also all scored better.
Mr Trump initially announced his plan to expand maternity leave during his campaign last year, but he reiterated his commitment to paid family leave in his first speech to Congress earlier this week.
"My administration wants to work with members in both parties to make childcare accessible and affordable, to help ensure new parents have paid family leave, to invest in women's health, and to promote clean air and clear water, and to rebuild our military and our infrastructure," he said.
But family and equal pay advocates in the US described six weeks as an insufficient amount of time for a new mother to recover, let alone bond with an infant.
Mothers meeting their newborn babies
Show all 9
Maya Harris, a senior policy adviser to Hillary Clinton, described Mr Trump's plan as "half-baked and completely out of touch" in a press conference. She described his proposal for paid maternity leave as "regressive, deficient, demeaning and damaging for women" because it only applies to women and is pegged to unemployment benefits, not the actual workplace salary of the mother.
In Estonia, the best country for maternity leave on the Statista chart, mothers are given 140 days of fully paid pregnancy and maternity leave, which may begin 30-70 days before the expected delivery date.
Similar to other Nordic countries, fathers in Estonia are also given two weeks of paid time off to promote extra bonding with their child.
They can also chose to take some of the time off during the final two months before the expected delivery date.
After maternity leave ends, parents get an additional 435 days off to share, with compensation calculated on the basis of the average of their earnings.
Join our commenting forum
Join thought-provoking conversations, follow other Independent readers and see their replies