Panama hotel owners want Trump's name and company removed
Ithica Capital Partners took the decision after purchasing the Trump Ocean Club International Hotel and Tower 
Christine Murray
,
Stefanie Eschenbacher
,
Ned Parker
Tuesday 28 November 2017 15:04 Comments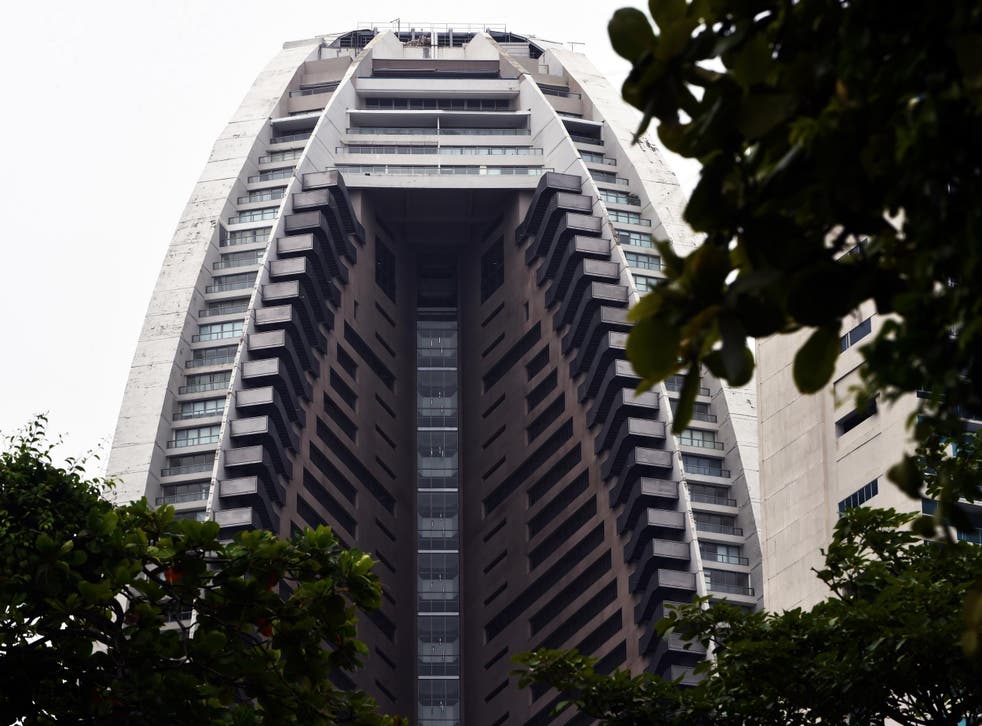 Owners of the Trump Ocean Club International Hotel and Tower in Panama City are reportedly trying to strip the US president's name from the building and remove his company from management.
After it was completed in 2011, the 70-floor building was the future US president's first international hotel venture. The complex included apartments and a casino in a waterfront building that has earned Trump between $30m (£22.5m) and $50m (£37.6m).
In August, Miami-based Ithaca Capital Partners completed its purchase of the hotel amenities and the majority of the units in the Trump International Hotel.
Two months later the company proposed removing the Trump Organization's directors from the hotel board and sent a notice of default to Mr Trump, to begin terminating his link to the property.
This followed complaints over alleged mismanagement, the Associated Press reported.
"Not only do we have a valid, binding and enforceable long-term management agreement, but any suggestion that the hotel is not performing up to expectations is belied by the actual facts," the Trump Organization said in a statement.
Ithaca did not immediately respond to a request for comment.
Mr Trump licensed his brand to the luxury project and provided hotel management. A Reuters investigation in November found that alleged fraudster Alexandre Ventura Nogueira had sold between one-third and one-half of the advance sales for the Trump Ocean Club, as the complex including the hotel and apartments is known.
World news in pictures

Show all 50
The story, reported in conjunction with US broadcaster NBC News, detailed how Mr Nogueira did business with a Colombian money launderer and two criminals from the former Soviet Union.
Mr Nogueira told Reuters and NBC how, in the project's early days, he had participated in business meetings with Ivanka Trump and that she had endorsed his recommendation to sell the apartments for a higher price.
Ms Trump declined to comment on the allegations, while the Trump Organization said it did not remember Nogueira.
Earlier in November, the Trump Organization said it would give up management of the Trump SoHo hotel in New York City by the end of the year.
The Trump Ocean Club Panama Owners Association could not be reached for comment.
Reuters
Register for free to continue reading
Registration is a free and easy way to support our truly independent journalism
By registering, you will also enjoy limited access to Premium articles, exclusive newsletters, commenting, and virtual events with our leading journalists
Already have an account? sign in
Register for free to continue reading
Registration is a free and easy way to support our truly independent journalism
By registering, you will also enjoy limited access to Premium articles, exclusive newsletters, commenting, and virtual events with our leading journalists
Already have an account? sign in
Join our new commenting forum
Join thought-provoking conversations, follow other Independent readers and see their replies