Panama Papers: Head of Chilean branch of anti-corruption group Transparency International resigns after being named
Gonzalo Delaveau was not accused of any wrongdoing and said he had not avoided tax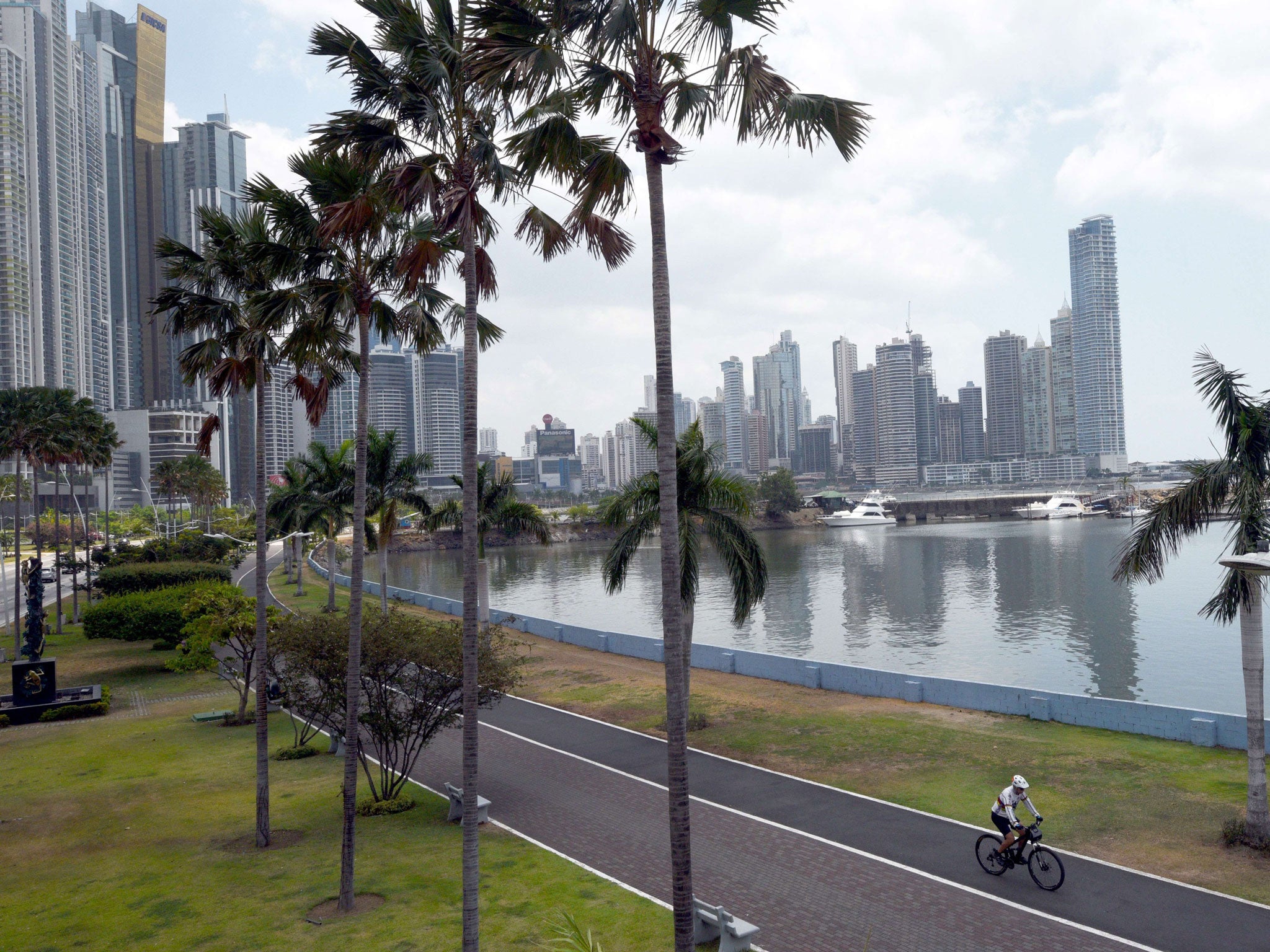 The head of the Chilean branch of an international anti-corruption organisation has resigned after being linked to offshore companies in a huge leak of financial documents.
Gonzalo Delaveau, the former president of Transparency International in Chile, was named in the cache of files known as the Panama Papers.
The leak of more than 11 million documents covered four decades of dealings at Mossack Fonseca, a Panamanian law firm that specialised in setting up offshore businesses.
Transparency International was one of the organisations condemning the practices exposed, with its UK branch calling for an end to "impunity".
"The release of the 'Panama Papers' further reinforces the existing evidence that a cadre of corrupt politicians, public officials and business people are exploiting loopholes in the global financial system to launder and protect their illicit wealth," a spokesperson said.
"They are able to do so by using a secretive global offshore system.
"In every continent corrupt individuals are stealing wealth, depriving ordinary people of vital resources and services."
Although there were no accusations of illegal activity or wrongdoing, Mr Delaveau handed in his resignation from Chile Transparente as the story spread around the world on Monday.
World leaders linked to 'Panama Papers'
Show all 15
"Gonzalo Delaveau presented his resignation as the president of Transparency Chile, which has been accepted by the board of directors," the group said on Twitter.
According to Chilean organisation Ciper, which was given access to the leaked documents, Mr Delaveau was linked to five offshore companies based in the Bahamas.
The lawyer was named as a representative for Turnbrook Corporation, DK Corporation, Heatlhey International Inc, Turnbrook Mining Ltd and Vizcachitas Ltd.
He also serves as a director for Turnbrook Mining, which owns 51.6 per cent of Los Andes Copper, a Canadian exploration and development company currently focused on a project north of Santiago. There is no suggestion of wrongdoing by any of the firms.
In response to questions from Ciper, Mr Delaveau said he was a director only at Turnbrook Mining and that his relations with the other companies were consistent with his role as a lawyer and legal clerk.
He told ADN Radio he was "extremely surprised" by the "dark area" of Mossack Fonseca but did not want to damage Transparency International's reputation.
José Ugaz, chair of Transparency International, said the group was "deeply troubled" by the resignation and would review its vetting procedures.
"It is important to note that we fully support Chile Transparente and its serious efforts to combat corruption in Chile," he added.
"The actions of one person should not be held against the whole chapter.
"While Delaveau is not reportedly accused of illegal activity, and he may be able to explain his activities, for us that is not the point. Not all secret companies are illegal, but many are used to hide money flows and to support acts of corruption."

The resignation came hours after Chile's tax authority announced the beginning of an "intense follow-up" to the citizens mentioned in the Panama Papers, who range from ex-football stars to newspaper magnates.
The country is currently dealing with political and corporate corruption scandals that have left the public angry and eroded the Government's popularity.
Join our commenting forum
Join thought-provoking conversations, follow other Independent readers and see their replies