Parents find 12-year-old Taylor Smith's letter to her future self after her death
Poignant letter is filled with words of encouragement for her 22-year-old self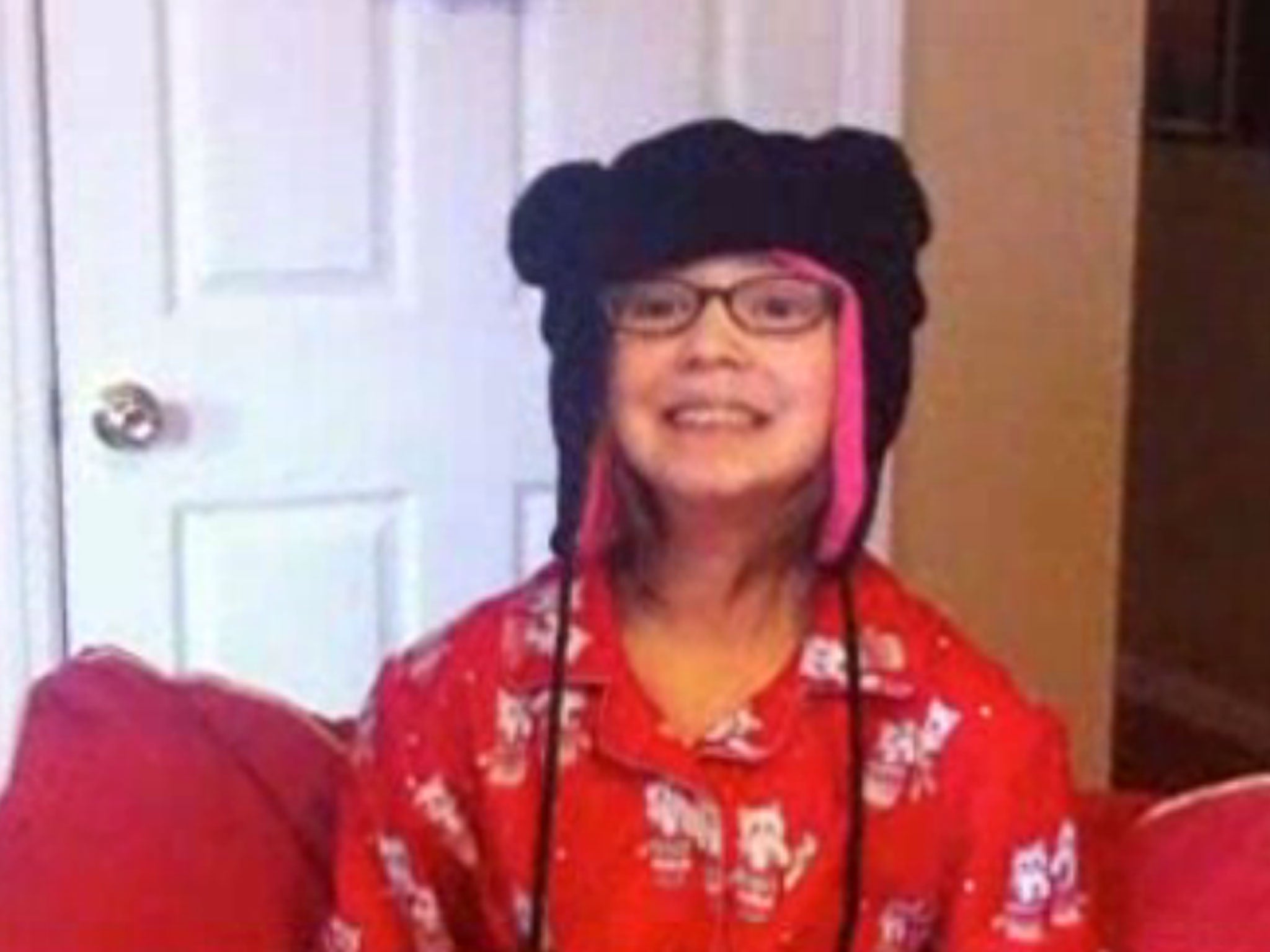 A poignant letter written by a 12-year-old girl to her 22-year-old self has been published online by her parents, after she died suddenly of complications relating to pneumonia.
Taylor Smith, from Johnson City, Tennessee passed away on 5 January, leaving behind her mother, father and older brother.
Mary Ellen and Tim Smith discovered the letter when sorting through their daughter's boxes in her rooms. On the front of the envelope it read: "To be opened by Taylor Smith on April 13, 2023 only unless said otherwise."
Mr Smith said he decided to share the letter on Facebook to inspire the same hope evident in the letter in others.
In it, Taylor encourages her 22-year-old self to continue to work hard to achieve her goals, and congratulates herself on graduating.
The letter begins: "Dear Taylor, How's life? Life is pretty simple 10 years in your past.
"Congratulations on graduating high school, if you didn't, go back and keep trying, get that degree…Do you have your own place yet? If we're in college what are we majoring in? Right now I want to be a lawyer."
"Is Doctor Who still on the air? If not, what regeneration did they end it with? You should go watch some Doctor Who! Later though, you gotta finish reading your own words of wisdom!
"Have you been to Dollywood recently? Right now, their newest attraction is the Wild Eagle. It's so fun!
"Remember it's been 10 years since I wrote this. Stuff has happened good and bad, that's just how life works and you have to go with it."
The letter also includes a diagram of an iPad to show her children in case it no longer exists.
"Don't forget to tell your kids that we're older than the tablet", she writes. "I also have a drawing of an iPad so you can show them."
Mr Smith told NBC: "I just want people to know just what an awesome, awesome person she was." Taylor's mother added: "[We've got] letters from lots of parents who've said it's encouraged them to love their kids and love each other.
"I can't physically resurrect her, I can't bring her back, but I'm so grateful people have been inspired by her story."
Join our commenting forum
Join thought-provoking conversations, follow other Independent readers and see their replies