Mother of child killed in school shooting sues website that shipped bullets to underage gunman
'Why didn't that trigger a red flag? Your policies are bad'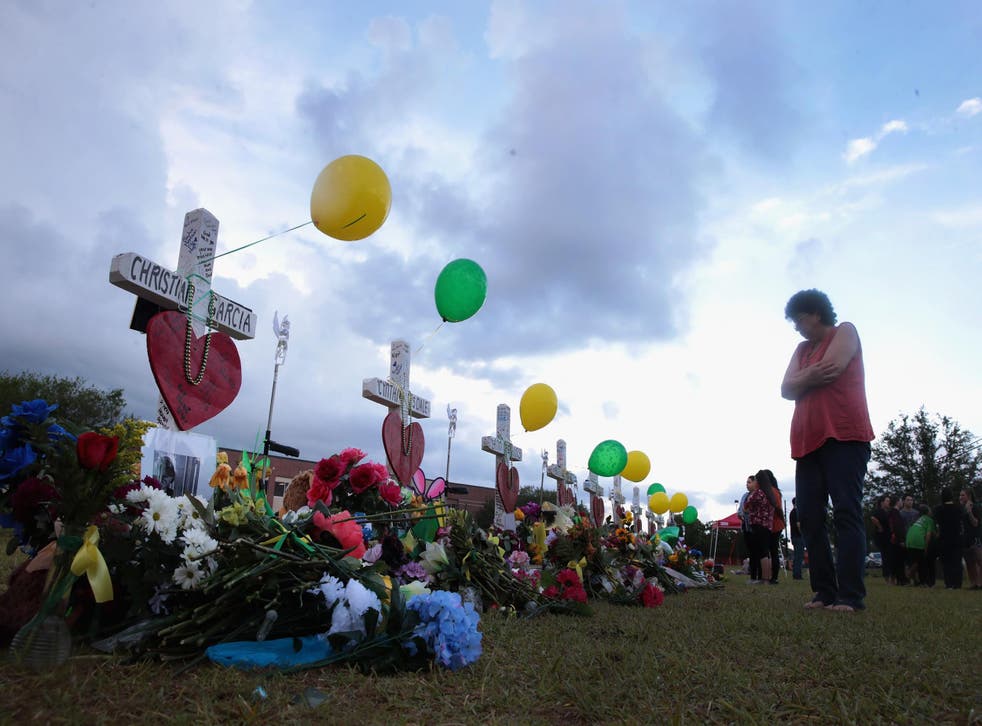 The mother of a child killed in a mass shooting is pushing FedEx and American Express to adopt stricter policies after it was discovered the 17-year-old shooter bought ammunition using the companies' services.
Rhonda Hart's daughter, Kimberly, was 14 when she was killed during a school shooting at Santa Fe High School in Texas. Kimberly was one of 10 who were killed.
Since then, Ms Hart has joined a civil lawsuit against the alleged shooter, his parents and Lucky Gunner, an online ammunition store.
Buzzfeed News reported that the shooter used an American Express gift card to purchase ammunition from the online store, and had it shipped via FedEx, which did not require him to sign for the purchase.
He ordered his ammunition two weeks after the Parkland school shooting in Florida.
"He found every single loophole that he could and just exploited everything," Ms Hart said.
The shooter initially ordered 50 rounds of handgun ammunition and 105 rounds of shotgun ammunition, and later ordered an additional 35 more rounds of shotgun ammunition from the website.
There is no federal law requiring sellers to verify that an individual buying ammunition is legally old enough to do so.
The lawsuit includes the following assertion:
"This mass shooting was enabled by the illegal and negligent actions of the Lucky Gunner defendants who conspired to profit from and aid the sale of ammunition to juveniles, who are legally prohibited from purchasing or possessing handgun ammunition, by establishing and maintaining a web store platform designed to avoid actually verifying the single most important characteristic of an ammunition customer under federal law - the customer's age."
A spokesperson for Lucky Gunner defended the company, maintaining they'd broken no laws.
"Contrary to the claims, our company complied with all laws in making the subject sale; the suspect committed many crimes ot include deliberately misrepresenting himself," the spokesperson said.
The Aurora theater shooter - who was 24 at the time - also bought his ammunition from the Lucky Gunner.
Though the lawsuit specifically mentions Lucky Gunner and Red Stag Fulfilment - the company that actually send the ammunition - Ms Hart also believes FedEx and American Express need to examine their policies.
"FedEx shipped the ammo to a guy's house, without a signature. Why doesn't FedEx have a policy that we have to verify signatures and ages for deliveries of ammunition? Why can you buy so much ammunition online with a burner credit card?" Ms Hart asked. "Why didn't that trigger a red flag? Your policies are bad. Your profit seems more important than human lives."
Register for free to continue reading
Registration is a free and easy way to support our truly independent journalism
By registering, you will also enjoy limited access to Premium articles, exclusive newsletters, commenting, and virtual events with our leading journalists
Already have an account? sign in
Register for free to continue reading
Registration is a free and easy way to support our truly independent journalism
By registering, you will also enjoy limited access to Premium articles, exclusive newsletters, commenting, and virtual events with our leading journalists
Already have an account? sign in
Join our new commenting forum
Join thought-provoking conversations, follow other Independent readers and see their replies