Pastafarian former porn star Asia Lemmon allowed to wear colander in driving licence photo
Lemmon says the colander is a statement of her atheism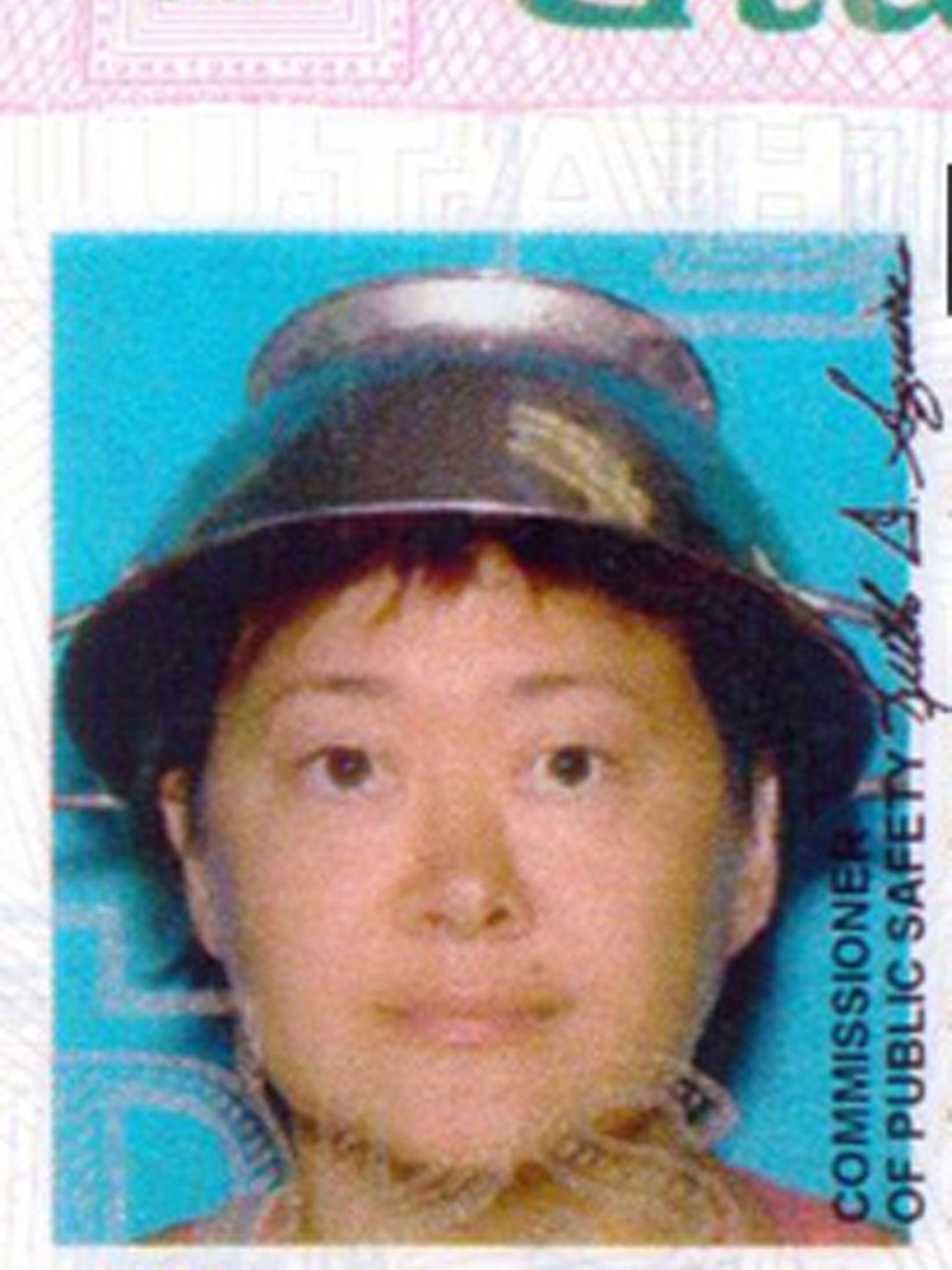 A former porn star in Utah has been allowed to wear a colander on her head in a photo for her driving license because of her Pastafarian beliefs.
Asia Lemmon, whose legal name appears on her driver's license as Jessica Steinhauser, said the colander represents her beliefs in the Church of the Flying Spaghetti Monster (CFSM), a satirical movement that promotes a light-hearted view of religion.
Ms Lemmon said she wore the colander on her head as a statement of her atheism in an extremely religious state. Two-thirds of Utah residents identify as Mormons, while Utah is also home to The Church of Jesus Christ of Latter-day Saints.
"I'm a really proud, outspoken atheist," she told The Spectrum. "I am proud of Utah for allowing freedom of all religions in what is considered by many to be a one-religion state."
Ms Lemmon is a former adult film star who performed under the name Asia Carrera in the early 2000s.
Lemmon said having her photo taken with the headgear on at the Division of Motor Vehicles office in Hurricane was "surprisingly really, really easy."
Nannette Rolfe, the director of Utah's Driver License Division, said about a dozen Pastafarians have had their driver's license photos taken with a colander on their head in recent years.
"As long as we can get a visual of the face, we're fine if they choose to wear the headgear," she said.
Bobby Henderson, the founder of CRSM, praised Ms Lemmon for making such a statement.
"I think it's nice, and I'm 100 per cent sure Asia is doing this for good-natured reasons," he said. "Hopefully, the state of Utah will have a sense of humour about it as well. We are fortunate to have her as a member of the church. She's great."
According the FSM's website, the church existed in secrecy until 2005 when a letter protesting a Kansas school's decision to teach intelligent design over evolution, complete with a drawing of the spaghetti monster, was sent to a school board in Kansas.
On its website, it says the Church is not "anti-religion" and is instead "anti- crazy nonsense done in the name of religion."
Join our commenting forum
Join thought-provoking conversations, follow other Independent readers and see their replies