Pastafarian minister Christopher Schaeffer is sworn into New York Town Council
Mr Schaeffer, a minister for the Church of the Flying Spaghetti Monster, wore a colander on his head as he took his oath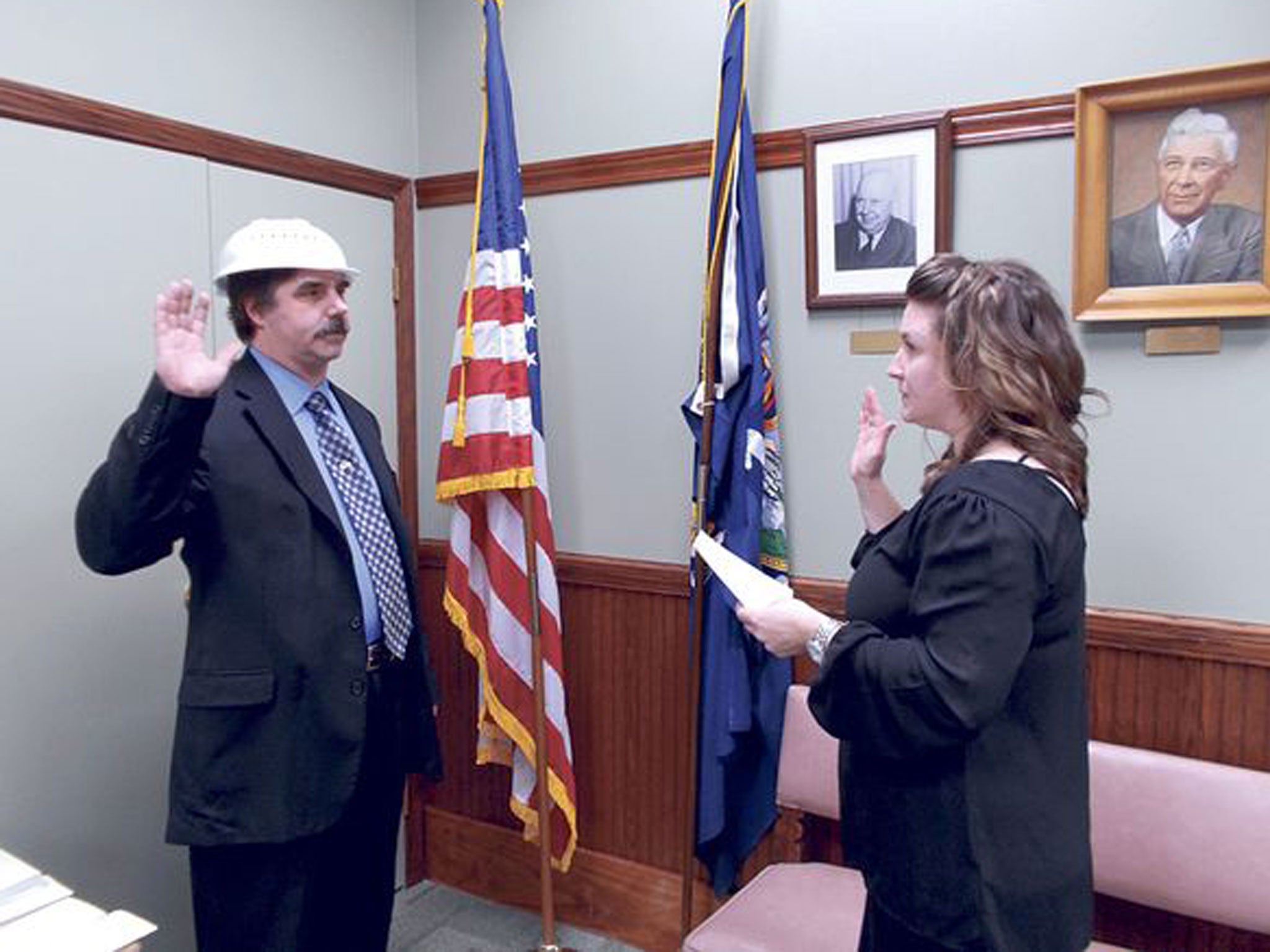 Pastafarian minister Christopher Schaeffer was sworn into the Pomfret New York Town Council this week with a colander on his head throughout the ceremony to represent his unique religious beliefs.
Mr Schaeffer, a minister for the Church of the Flying Spaghetti Monster (FSM) took his oath of office before the board's recreational meeting on Thursday afternoon.
He told The Dunkirk Observer the colander signified his position as a minister for the church that he described as "a religion without any dogma."
According the FSM's website, the church existed in secrecy until 2005 when the publication of a letter, complete with a drawing of the spaghetti monster that had been sent to a school board in Kansas.
The website insists Pastafarianism is a real religion, whose followers believe that pirates were the original Pastafarians and "were peaceful explorers and it was due to Christian misinformation that they have an image of outcast criminals today."
It adds: "Some claim that the church is purely a thought experiment, satire, illustrating that Intelligent Design is not science, but rather a pseudoscience manufactured by Christians to push Creationism (the doctrine that God created the universe) into public schools. These people are mistaken.
"The Church of FSM is real, totally legit, and backed by hard science. Anything that comes across as humour or satire is purely coincidental."
Followers are also fond of beer and treat every Friday as a religious holiday.
Mr Schaeffer said he was looking forward to working with residents in Pomfret. "Mostly, I'm just looking forward to making sure that the town is run smoothly and we meet the needs of all of our citizens," he said. "If anybody ever has any concerns or questions, I hope they contact me, because I want to make sure that everyone is represented."
Join our commenting forum
Join thought-provoking conversations, follow other Independent readers and see their replies