Facebook takes down Patriot Prayer to stop 'violent social militias'
Social media platform recently updated its policies to ban groups that demonstrate significant risks to public safety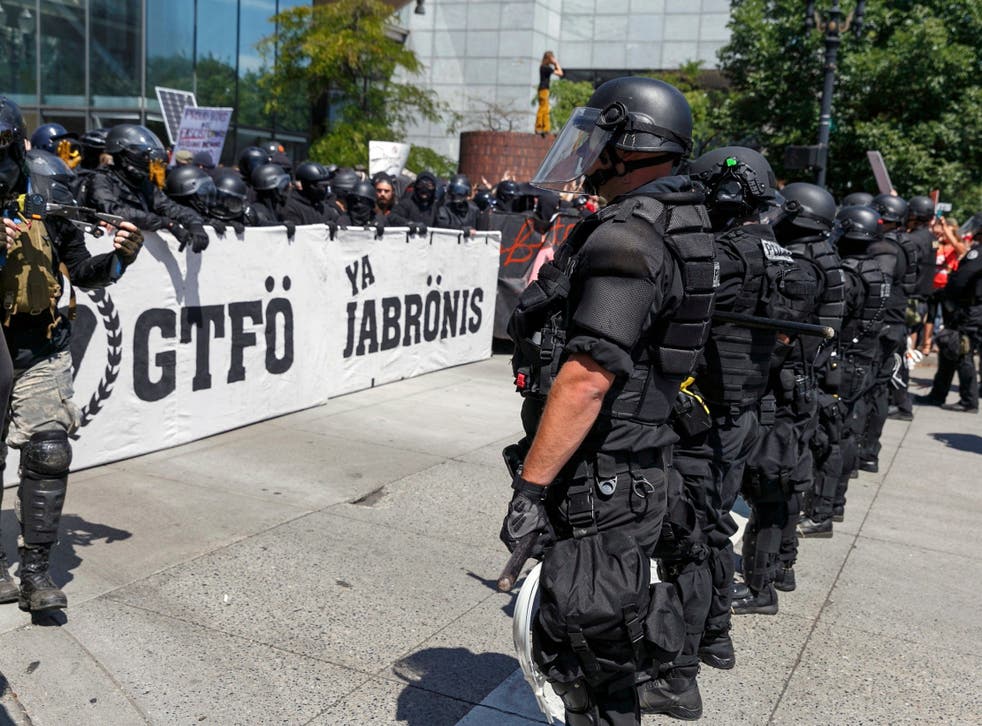 Facebook has removed an American far right organisation called Patriot Prayer which is based in Portland and its founder Joey Gibson from its platform.
The group has organised pro-gun rallies in support of Donald Trump and far right protests in liberal areas which have been attended by both far right groups such as Proud Boys and counter-protesters.
Members of Patriot Prayer have routinely clashed with protesters in the Oregon city – where one group supporter was killed this week – since the group was set up back in 2017.
Aaron Danielson, the 39-year-old victim, was walking home on Saturday night after a pro-Trump demonstration in downtown Portland when he was shot.
Facebook took down Patriot Prayer's pages as part of efforts to remove "violent social militias" from its social networks, spokesperson Andy Stone told Reuters.
The company updated its policies last month to ban groups that demonstrate significant risks to public safety.
Its dangerous organisations policy now includes groups that celebrate violent acts or suggest they will use weapons, even if they are not directly organising violence.
In a statement posted on Patriot Prayer's website, Mr Gibson accused Facebook of a double standard.
As of earlier this week, the Patriot Prayer page had nearly 45,000 followers on Facebook. It was created in 2017.
Facebook last week removed content associated with the Kenosha Guard, a group which had posted a "call to arms" in Kenosha, Wisconsin.
The company acted the day after two people were shot and killed at protests in the city, which broke out in response to the police shooting of a black man earlier that week.
Users had flagged the material to Facebook 455 times but were told initially it did not violate the company's policies, BuzzFeed reported.
Mr Gibson was at a brawl which erupted back in May outside a bar where Antifa members assembled after a May Day demonstration.
​Antifa, shorthand for the anti-fascist movement, refers to a loose decentralised coalition of groups which oppose the far right via grassroots action rather than depending on the police or the state.
Additional reporting by Reuters
Register for free to continue reading
Registration is a free and easy way to support our truly independent journalism
By registering, you will also enjoy limited access to Premium articles, exclusive newsletters, commenting, and virtual events with our leading journalists
Already have an account? sign in
Register for free to continue reading
Registration is a free and easy way to support our truly independent journalism
By registering, you will also enjoy limited access to Premium articles, exclusive newsletters, commenting, and virtual events with our leading journalists
Already have an account? sign in
Join our new commenting forum
Join thought-provoking conversations, follow other Independent readers and see their replies