Paul Manafort: Trump's former campaign chairman will be transferred to Rikers Island, report says
Manafort is currently serving a federal prison sentence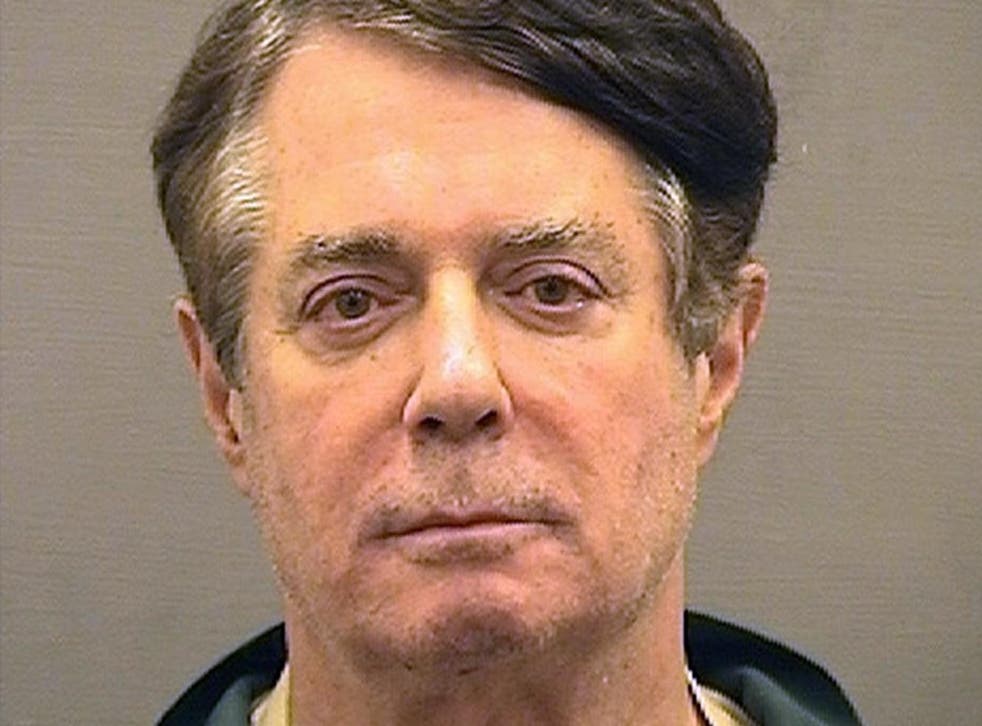 Paul Manafort is expected to be transferred to the notorious Rikers Island jail complex in New York City as early as this week, the New York Times reports.
Manafort is Donald Trump's former campaign chairman who's currently serving a federal prison sentence of seven and a half years in Pennsylvania, after being convicted last year on federal bank fraud, tax, and conspiracy charges.
In March, the Manhattan district attorney, Cyrus Vance Jr, obtained an indictment charging Manafort with 16 state felonies, including residential mortgage fraud. It's an attempt to ensure Manafort will still serve his time in his prison, even if the president pardons his federal crimes.
Manafort will likely be arraigned on the state mortgage fraud charges in Manhattan later this month, within the State Supreme Court. Though his lawyers have reportedly sought to have him held at a federal jail in New York, he's expected to be held at Rikers. The Independent has reached out to the Manhattan District Attorney's office for more information.
Rikers Island is a notoriously troubled jail complex in New York City, which activists have been calling for the city to close since the early 2000s. A court-mandated report of the prison's practices from 2017 found that correctional officers employed there appeared to "relish confrontation," rather than avoid it, creating a "culture of violence."
A 10-year plan introduced to close the complex and replace it with a series of smaller jails was announced in 2017. City officials now say the closure will be in effect by 2026, ahead of schedule.
The New York Times reports that Mr Manafort is likely to be held in "solitary confinement," the legality of which is currently being questioned by New York courts.
The biggest names involved in the Trump-Russia investigation

Show all 17
The move to end solitary confinement at Rikers was particularly pushed following the high-profile death of Kalief Browder, who was 16-years-old when he sentenced to Rikers. He spent three years there, including two in solitary confinement. After his release, he died by suicide, which his family says stemmed from abuse at Rikers.
An officer at the jail told the New York Times that high-profile inmates, including police officers, those who have killed police officers, and politicians and celebrities, are generally held in protective custody in a former prison hospital on the island. This, rather than the setup which has caused much controversy in the New York City jail, is where he's expected to be housed.
The New York City Department of Correction, which oversees the jail, says that as Mr Manafort is not currently being held in their custody, they cannot speak to his upcoming conditions.
Register for free to continue reading
Registration is a free and easy way to support our truly independent journalism
By registering, you will also enjoy limited access to Premium articles, exclusive newsletters, commenting, and virtual events with our leading journalists
Already have an account? sign in
Register for free to continue reading
Registration is a free and easy way to support our truly independent journalism
By registering, you will also enjoy limited access to Premium articles, exclusive newsletters, commenting, and virtual events with our leading journalists
Already have an account? sign in
Join our new commenting forum
Join thought-provoking conversations, follow other Independent readers and see their replies