Nine pedestrians struck by truck in Los Angeles, say officials
One adult is described as being seriously injured while the rest had minor injuries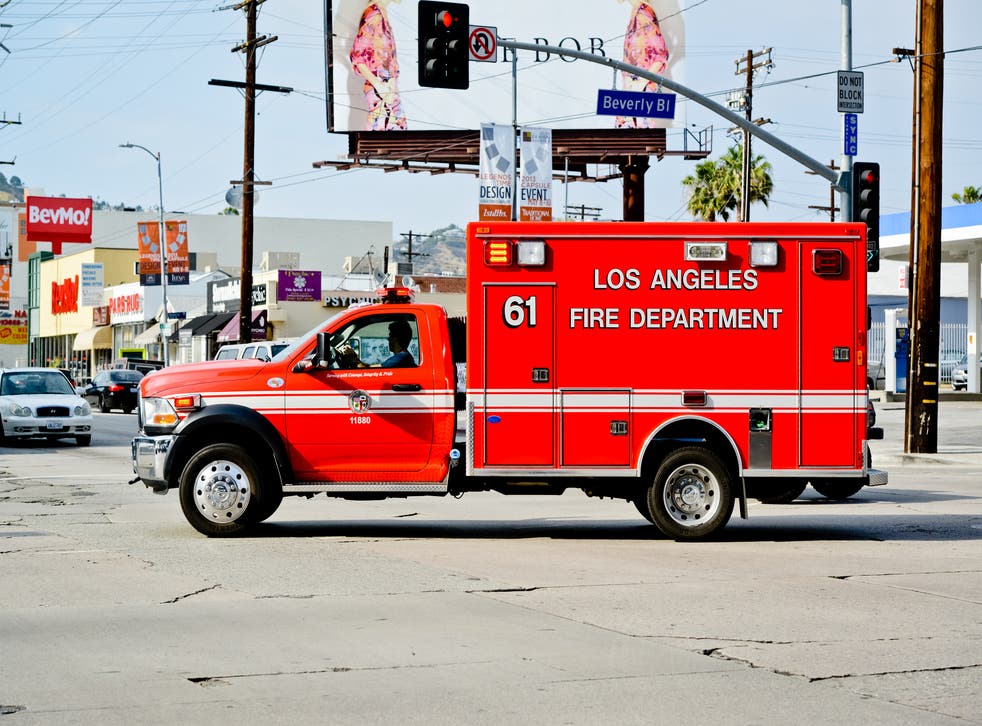 Leer en Español
Nine pedestrians were struck by a truck in the Westlake area of Los Angeles, say officials.
The truck driver told Los Angeles Police Department that he thought he saw someone point a gun at him and became distracted, causing him to swerve off the road near MacArthur Park and into the pedestrians, according to FOX11 Los Angeles.
Six people were taken by ambulance to the hospital, while three declined treatment after the incident near downtown Los Angeles on Saturday morning, according to Los Angeles Fire Department.
One adult is described as being seriously injured while the rest had minor injuries, stated LAFD.
Firefighters were dispatched to the 647 block of S Alvarado Street at 8.36am to deal with the incident. No details have been given on the victims ages or identities.
The crash took place on a stretch of sidewalk that is used by vendors, with the truck crashing into at least one of those stalls, according to The Los Angeles Times.
The driver of the truck did not appear to be impaired, said LAPD spokesperson Officer Norma Eisenman.
An investigation is underway and no decision has been made on if the driver will face any charges.
Register for free to continue reading
Registration is a free and easy way to support our truly independent journalism
By registering, you will also enjoy limited access to Premium articles, exclusive newsletters, commenting, and virtual events with our leading journalists
Already have an account? sign in
Register for free to continue reading
Registration is a free and easy way to support our truly independent journalism
By registering, you will also enjoy limited access to Premium articles, exclusive newsletters, commenting, and virtual events with our leading journalists
Already have an account? sign in
Join our new commenting forum
Join thought-provoking conversations, follow other Independent readers and see their replies