Pele's son Edinho sentenced to 33 years in prison over money-laundering for Santos drug cartel
Himself a former footballer with his father's old club Santos, Edinho accused of saying he would 'provide the Pele name' to gang-operated businesses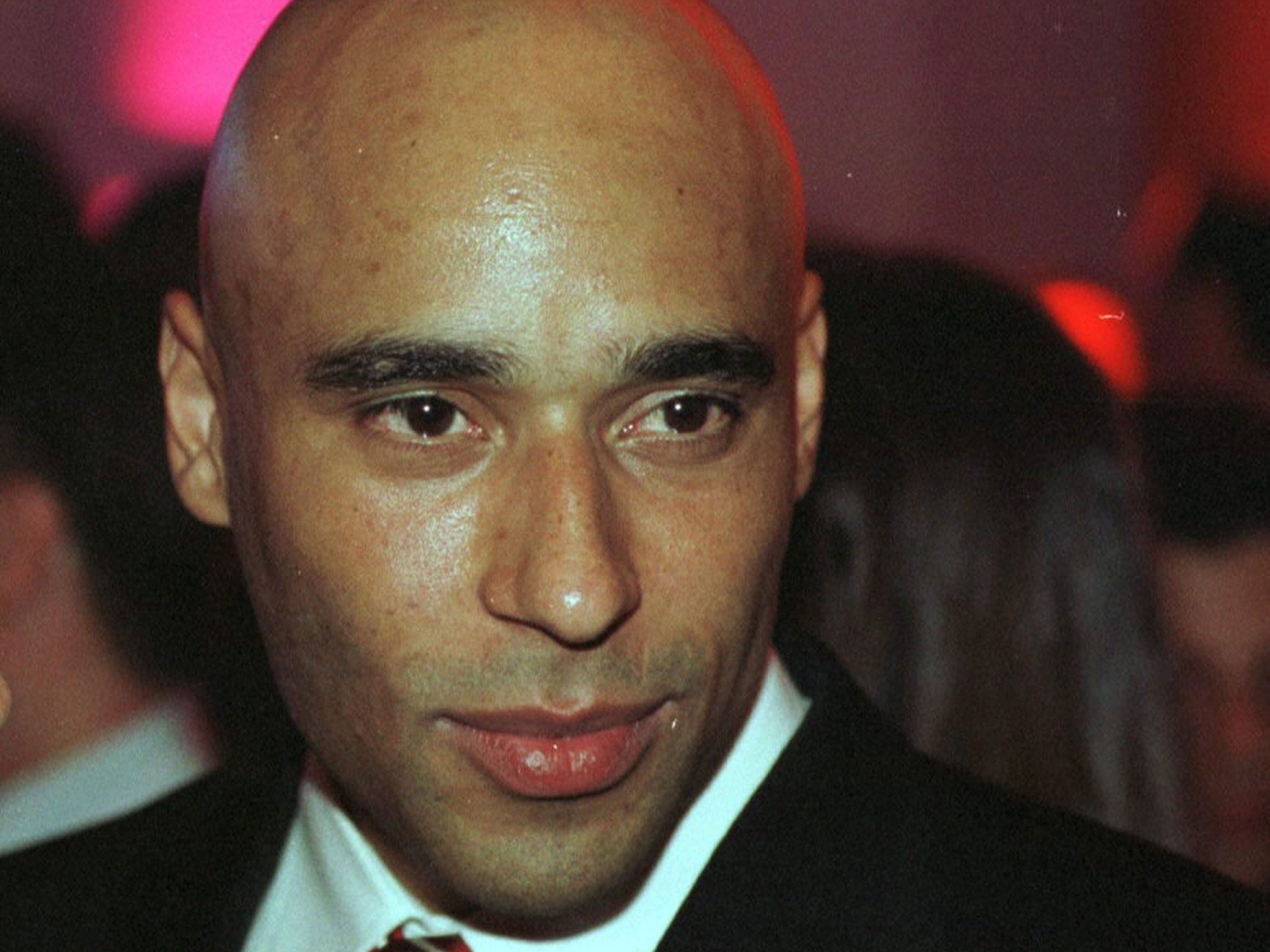 The son of the Brazilian football legend Pele has been sentenced to 33 years in prison after being found guilty of laundering money for an alleged drugs cartel.
Edinho, himself a former professional footballer for Pele's old club Santos, was accused of using his father's name to provide an air of legitimacy to businesses which handled money made through trafficking.
Tried under his full name of Edson Cholbi do Nascimento, the 43-year-old was given an identical sentence to four other members of the alleged gang, including the fugitive cartel boss Ronaldo Duarte Barsotti, known as Naldinho.
Naldinho was accused of controlling a large proportion of the drugs moving through the country's south-east region, including the supply of cocaine to the favelas of Rio de Janeiro, but has been on the run from police for more than five years.
The gang was based in Santos, where Edinho is currently employed at his former club as a goalkeeping coach, and prosecutors said he acted as a "link between the armed and the financial parts" of the cartel, The Tribune reported.
According to the Santos-based newspaper, the court heard records of one telephone conversation in which Naldinho and Edinho discussed opening a new business. The former footballer apparently said that if the gang boss could provide the money, he would "provide the name" – believed to be an allusion to his famous father.
In sentencing the five men, judge Suzana Pereira da Silva ordered the seizing of property including more than 100 cars belonging to Naldinho which, she said, were "clearly acquired with money from illegal practices".
Edinho has said that he is addicted to marijuana, but denied involvement in trafficking. Local media reported that he was expected to appeal the court's verdict and will remain out of jail until the end of that process, though his passport has been confiscated.
The third son from Pele's first marriage, Edinho signed for Santos when he was 20 but was rarely the team's first-choice goalkeeper. The highlight of his career came in 1995, when he received a Brazilian league runners-up medal after Santos lost in the title decider to Botafogo.
He retired at the age of 29 after being convicted of killing a motorcyclist during a street car race, a decision which was later overturned.
Speaking about his son's alleged involvement with cartels in 2006, Pele said he had been to visit Edinho in jail on a number of occasions.
He said: "God willing, justice will be done. There is not a shred of evidence against my son."
Now 73, Pele spent his entire club career at Santos, with the exception of a brief spell at the New York Cosmos after coming out of retirement.
The three-time World Cup winner reportedly scored more than 1,200 goals in his career – and says he was surprised when his son decided to become a goalkeeper.
Join our commenting forum
Join thought-provoking conversations, follow other Independent readers and see their replies