Calgary Zoo: Mystery after seven penguins drown at Calgary Zoo
'It seems like a bit of a mystery. I can't really imagine… what could have happened'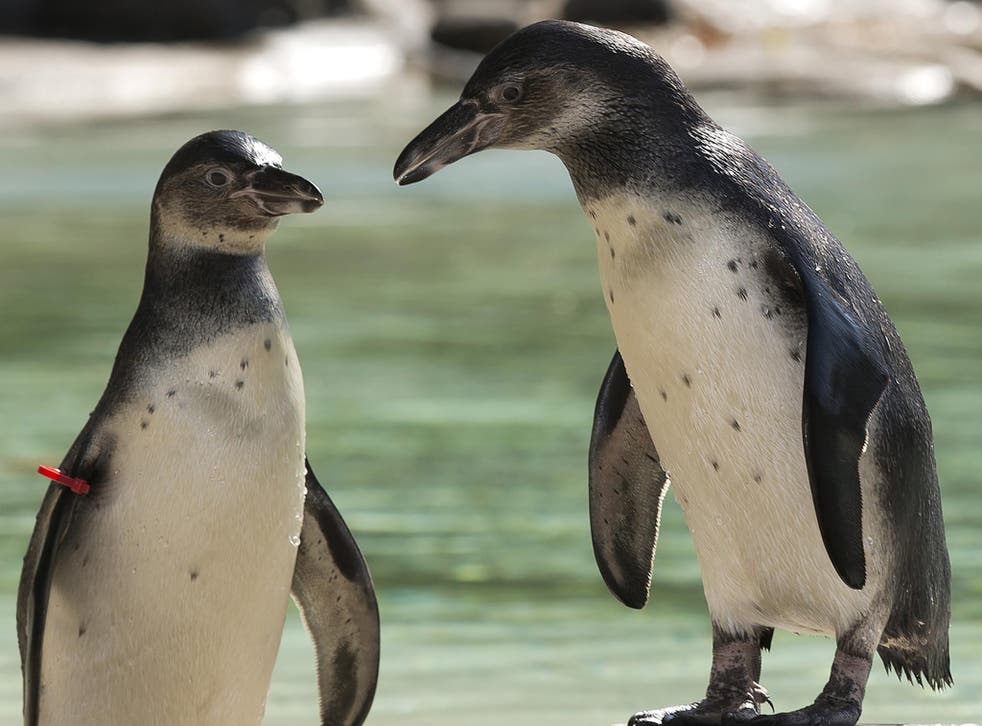 Seven penguins have been found dead at a zoo in Canada in mysterious circumstances, prompting an investigation.
The birds were said to have drowned in a holding area at the back of Calgary Zoo in Alberta, shortly before they were due to perform in the park's Penguin Plunge show.
Veterinary experts said the Humboldt penguins may have been panicked by something which occurred near their pen, and zoo keepers are studying CCTV footage for clues as to why they died.
The entrance and exits to the holding area were fully secured, and there is no indication yet whether a loud noise may have scared the birds.
"It was very surprising for us to find this group of birds dead," Jamie Dorgan, the zoo's director of animal care, told CBC News. "Our penguin keeper was quite shocked to see that multiple penguins were dead in the pool.
"What caused these animals to get into a situation where they would have drowned is something we are going to look at. It seems to be some stressor led to these birds going into some kind of panic… but it's hard to say what could have triggered that."
World news in pictures

Show all 50
Over 20 birds live within the Humboldt colony at the zoo, alongside king, gentoo and rockhopper penguins.
"It seems like a bit of a mystery," Rob Laidlaw of Zoocheck Canada added. "I can't really imagine… what could have happened."
A number of animals, including a 12-year-old river otter and giant capybara, have died in the care of Calgary Zoo over the past decade. Two staff members were disciplined for the otter's death.
Join our new commenting forum
Join thought-provoking conversations, follow other Independent readers and see their replies