Pennsylvania mother who reappeared 11 years after being declared dead was answering an outstanding arrest warrant
Brenda Heist, from Lititz, Pennsylvania, went missing in 2002 after dropping her children off at school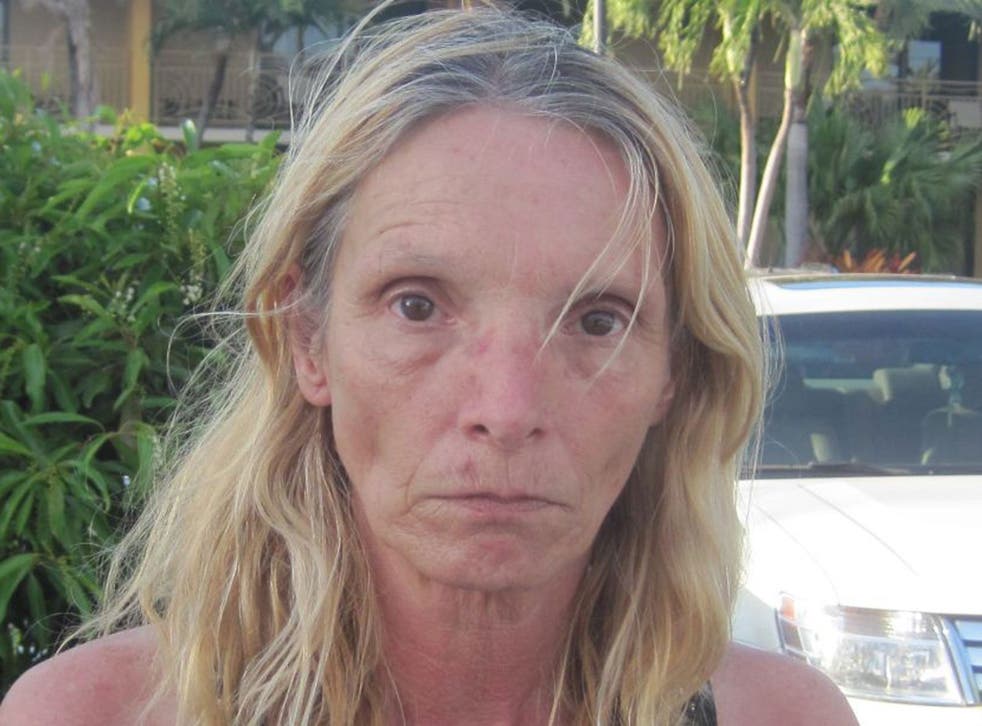 The mother-of-two declared legally dead in 2010 after disappearing without a trace eight years earlier, who then turned up in Florida last month was prompted into resurfacing by an outstanding warrant for her arrest.
Brenda Heist, from Lititz, Pennsylvania, went missing in 2002 after dropping her children off at school.
She walked into the Alachua County Jail in Gainsville, Florida last Friday after violating her probation.
Ms Heist, 54, told police she travelled to Florida on a whim, sleeping under bridges, scavenging for food and begging.
She gave police her alias Kelsie Lyanne Smith. This alerted authorities that she was wanted in Pensacola, in north Florida, for stealing a driving licence. She was charged with forgery and giving a false name to police.
Following release, she did not report to her parole officer, according to WTSP leading to the warrant for her in Santa Rosa County.
She will be transferred on Monday at the earliest to Santa Rosa County Jail.
People who knew Heist during the time she was missing have cast doubt on her story that she was living rough.
Detective Sergeant Schofield, who is leading the investigation, told the Lancaster Online: "We're learning now that life wasn't so bad for her in some of her friend's eyes, that are calling us today."
And ex-roommate Sondra Forrester told CNN: "We were close, she was a friend, and we did things on weekends. We spent time at the beach, and fishing. She was around my three kids. She was very sweet. She called me sweetie. I felt bad for her. It sounded like she'd had a hard life. She said she was a widow, had no children, that her mother died when she was 6."
Another friend told CBS in Philadelphia: "I can't believe she was being so dishonest… can't believe she had kids."
Heist worked as a cleaner in Florida after hitch-hiking there with a pair of vagrants.
At the time of her disappearance she was going through an amicable divorce and was crying in the park when two women and a man befriended her and asked her to join them in hitch-hiking to south Florida.
On the day of her disappearance she had left dinner defrosting and was midway through the laundry.
Her ex-husband, Lee Heist collected on a life insurance policy after getting the courts to declare her legally dead in 2010.
He has since remarried and told a press conference yesterday that he remains angry because of the effect his former wife's disappearance had on their children.
At the time his ex-wife went missing Mr Heist came under suspicions because of her mysterious disappearance.
Despite being under suspicion he had be able to maintain a positive relationship with his children.
"There were people in the neighbourhood who would not allow their children to play with my children," he told the press conference.
Ms Heist turned herself in to police in Key Largo at the weekend and told them she was a missing person.
She told police she had been homeless for two years and had most recently been living in a tented community run by a social services.
Detective John Schofield said: "She was at the end of her rope, she was tired of running".
"She has a birth certificate and a death certificate, so she's got a long ways to make this right again," he added. "She's got to take it slow with her family, I'm sure, and it's going to be a long process."
Register for free to continue reading
Registration is a free and easy way to support our truly independent journalism
By registering, you will also enjoy limited access to Premium articles, exclusive newsletters, commenting, and virtual events with our leading journalists
Already have an account? sign in
Register for free to continue reading
Registration is a free and easy way to support our truly independent journalism
By registering, you will also enjoy limited access to Premium articles, exclusive newsletters, commenting, and virtual events with our leading journalists
Already have an account? sign in
Join our new commenting forum
Join thought-provoking conversations, follow other Independent readers and see their replies