Pennsylvania 'school shooting plot' foiled after police find arsenal of weapons in teenager's bedroom
A classmate allegedly overheard the suspect threatening to shoot four students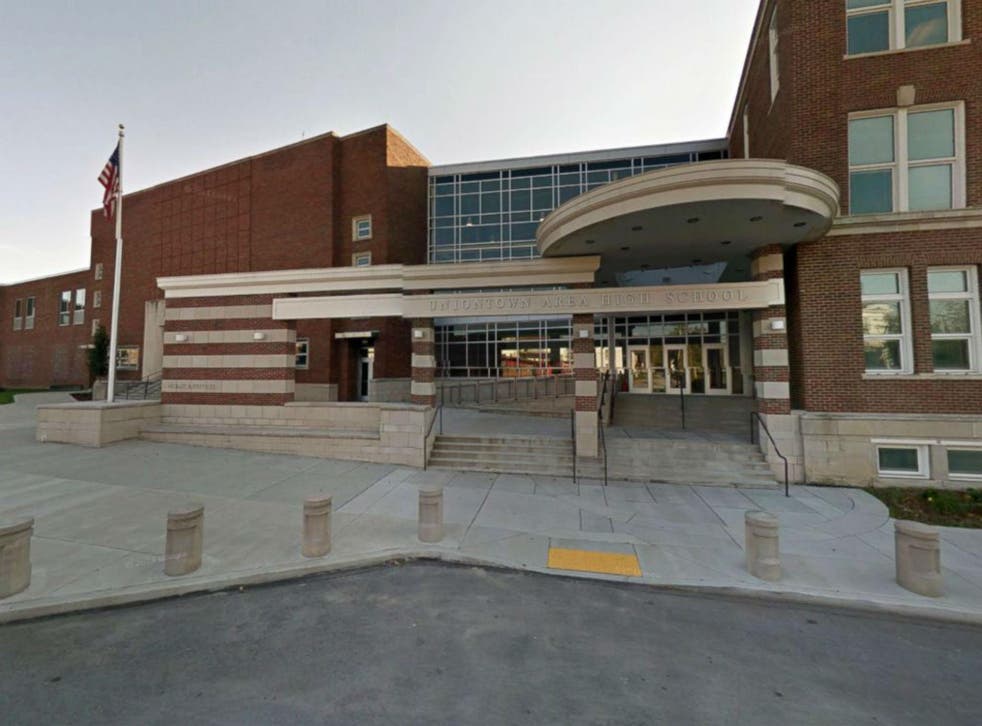 Just days after high school shootings in Texas and Kentucky, an alleged school shooting plot in Pennsylvania has been thwarted.
Police found multiple guns and machetes in a 14-year-old high school student's bedroom after receiving a tip from one of the suspect's classmates.
According to officials, the classmate allegedly overheard the suspect threatening to shoot four students at Uniontown Area Senior High School, located about 70 miles south of Pittsburgh in Uniontown, Pennsylvania.
The student who overheard the conversation recorded it, said Fayette County District Attorney Richard Bower, according to CBS News. The person then told their parents, who contacted police.
When authorities went to the suspect's home, they found an arsenal of weapons in his bedroom including a semi-automatic rifle, a shotgun, two machetes, throwing knives, two lever-action rifle, a revolver, a crossbow with arrows, and bulk ammunition for all of the weapons.
It is unclear how the suspect obtained the weapons.
"Quite frankly the parent and the child who reported this are the heroes," Mr Bower said at a news conference. "Had they not reported this, there could have been a major catastrophe at Uniontown High School."
World news in pictures

Show all 50
Asked about why the suspect allegedly wanted to target the four students, Mr Bower responded: "He didn't like them. That's what he said, he didn't like them. What a reason to do something."
The teen suspect was arrested and is being charged with making terroristic threats, possession of a firearm by a minor, and criminal attempt to commit catastrophe, according to CBS.
He is being held in a juvenile detention centre and his parents are cooperating with police.
​Uniontown Area High School released a statement to the station saying that "security has increased throughout a number of our schools today."
"The district would like to thank the Pennsylvania State Police, the Uniontown City Police, as well as our students, parents and staff members for their assistance and efforts to ensure a safe and productive day of education," it said.
Register for free to continue reading
Registration is a free and easy way to support our truly independent journalism
By registering, you will also enjoy limited access to Premium articles, exclusive newsletters, commenting, and virtual events with our leading journalists
Already have an account? sign in
Register for free to continue reading
Registration is a free and easy way to support our truly independent journalism
By registering, you will also enjoy limited access to Premium articles, exclusive newsletters, commenting, and virtual events with our leading journalists
Already have an account? sign in
Join our new commenting forum
Join thought-provoking conversations, follow other Independent readers and see their replies