People are saying that Joaquin 'El Chapo' Guzman escaped from prison to go after Donald Trump
"Hello, Obama. Can you call Mexico and tell them I'm sorry?"
Justin Carissimo
Monday 13 July 2015 10:13 Comments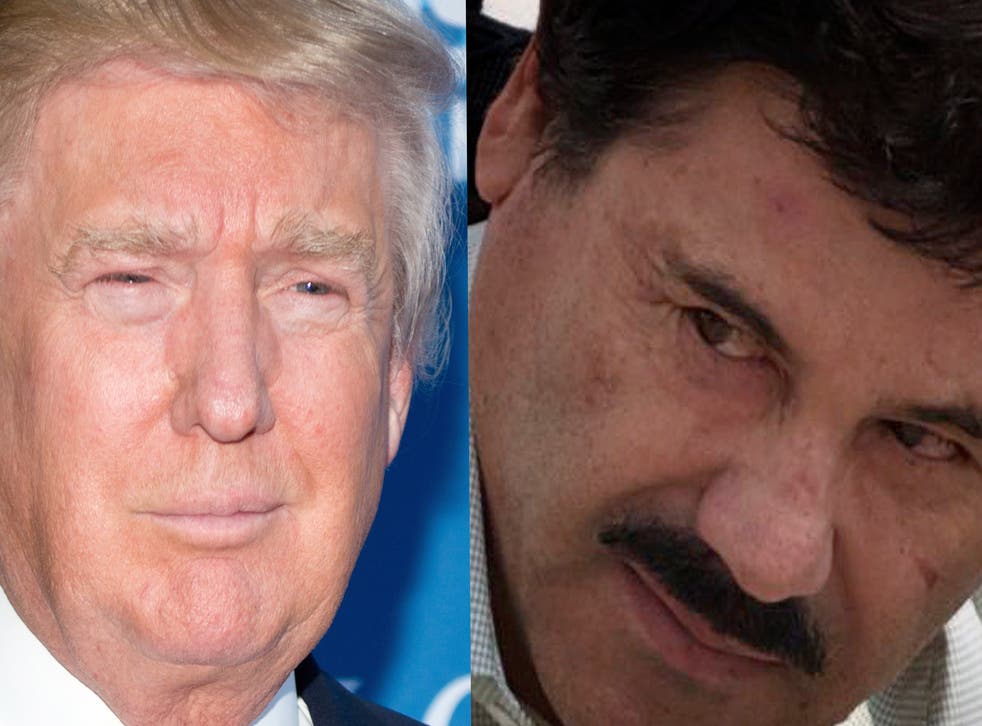 People are saying that the world's most notorious drug lord has escaped from prison to go after Donald Trump.
Joaquín 'El Chapo' Guzmán Loera is now the world's most wanted criminal. After breaking free from a maximum security prison by way of tunnels through his shower, the Internet has been cracking jokes and theories saying he may be after Mr Trump.
The Republican has been under fire for his disparaging comments against Mexican immigrants calling them "drug dealers,""rapists" and saying that they "wreak havoc" on the US population. Mexico is currently amidst a violent drug war, at the centre of which lies Guzman's cartel.
Meanwhile, officials discovered the prison break on Saturday evening. This is the second time Guzman has escaped from prison after he was jailed in February 2014 after a decade on the run. Once he was captured, it was considered an enormous victory for the Mexican government.
However, people are cracking jokes online, suggesting that Guzman has escaped to scare the real-estate mogul turned US politician who's refused to back down from his racist comments. He's since doubled down, saying that he will win "the Latino vote" in America.
Register for free to continue reading
Registration is a free and easy way to support our truly independent journalism
By registering, you will also enjoy limited access to Premium articles, exclusive newsletters, commenting, and virtual events with our leading journalists
Already have an account? sign in
Join our new commenting forum
Join thought-provoking conversations, follow other Independent readers and see their replies