I Stand With Ahmed: People are sharing the hashtag #IStandWithAhmed for the Muslim teen arrested for bringing a clock to school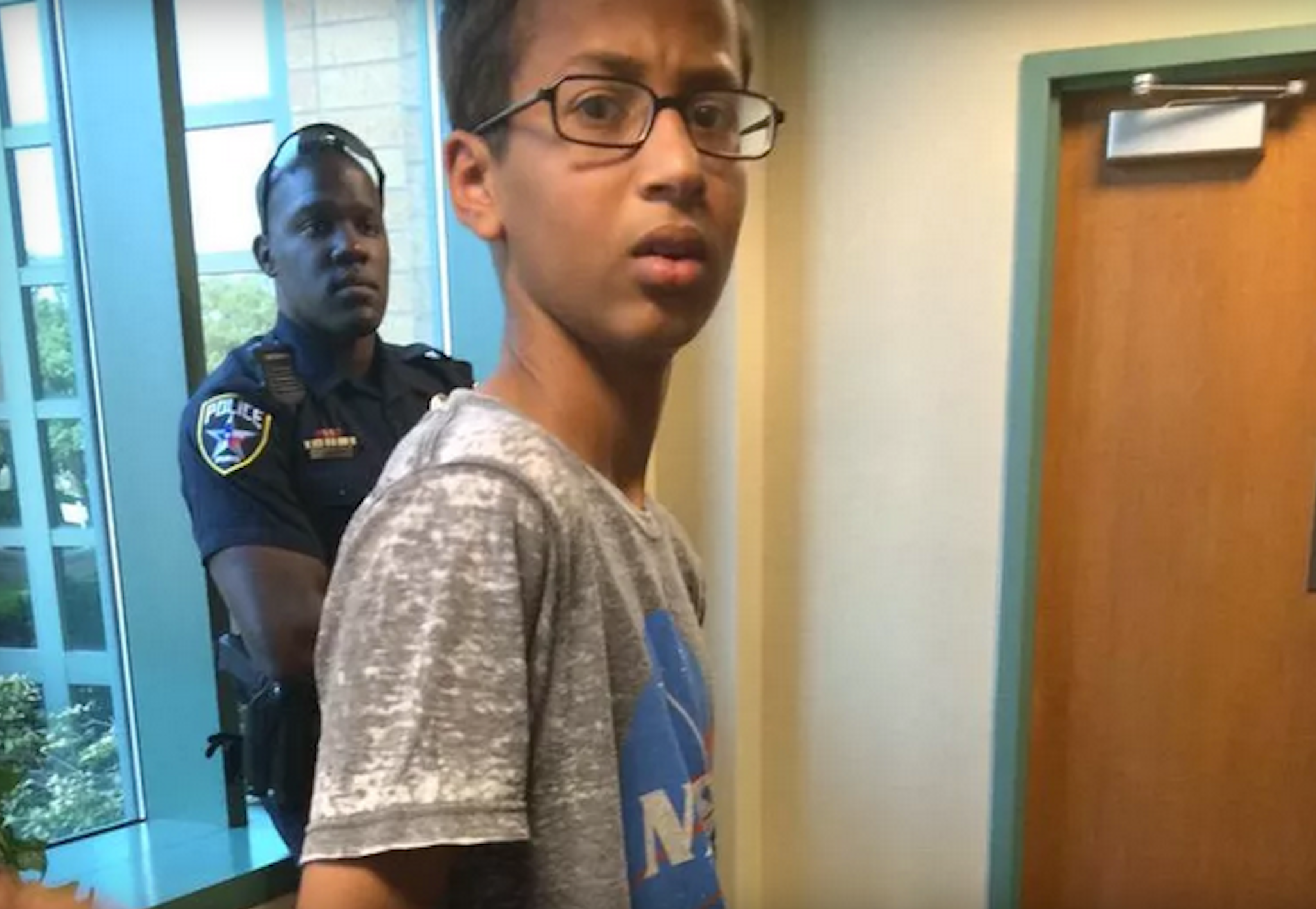 Texas police have arrested a 14-year-old Muslim boy who built a clock and brought it to school. The stunning display of ignorance and racism by Texas police and the teen's school teacher has infuriated and saddened many after the news broke.
"I have lost my innocence. I can never look at the world in the same way," the teenager — currently suspended from school — told The Independent.
People used #IStandWithAhmed to point out how blatantly racist the incident was:
While some criticised the school system's response and utter stupidity:
And how the incident discourages young people of color not to participate in the technology and engineering:
Join our commenting forum
Join thought-provoking conversations, follow other Independent readers and see their replies