Business owners, workers, and students strike across the country for 'A Day Without Immigrants'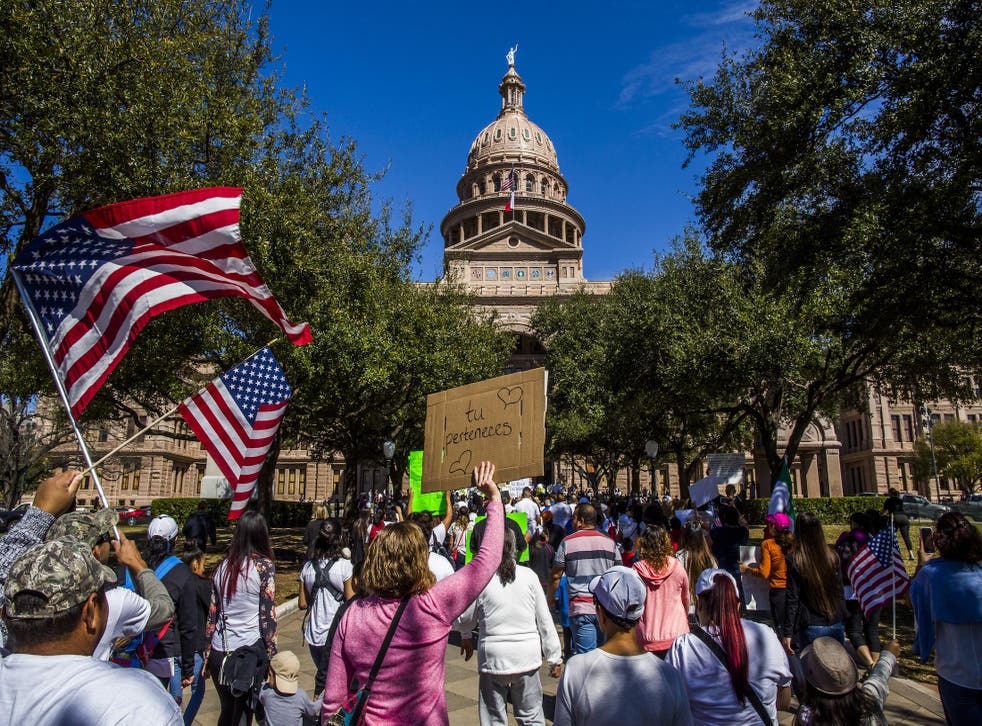 Fine restaurants in New York, San Francisco and the nation's capital closed for the day—grocery stores, food trucks, coffee shops, and diners in places like Chicago, Los Angeles and Boston also closed shop. Cities across the country got a taste of how the United States would look like on "A Day Without Immigrants," a strike highlighting the contributions immigrants bring to the states.
The movement spread mostly online without the help of national organising groups and is a direct response to President Trump's promise to seal the southern US-Mexico border and his suspended ban on citizens from seven majority-Muslim countries. The strike on Thursday called on legal and undocumented immigrants to skip work, school, dining out and refrain from shopping.
"It's like the Arab Spring," Manuel Castro, executive director of the New Immigrant Community Empowerment, told The New York Times. "Our members were coming to us, asking what the plan was. Frankly, it kind of came out of nowhere."

In Chicago, celebrity chef Rick Bayless closed four of his restaurants out of respect to his staff. In Charlotte, North Carolina, more than 250 businesses closed their doors. More than 100 businesses, restaurants, and groceries closed shop in Michigan.
And in Washington DC, Andy Shallal, who immigrated from Iraq, closed his Busboys and Poets restaurants to express solidarity to fellow immigrants. "As an immigrant myself, I could not stand on the sidelines and watch the rest of my staff not be here," he told NBC Washington. "I wanted to make sure we are in solidarity with them."
José Andrés, a Spanish-born celebrity chef and vocal opponent of the President's immigration policies, announced that he close five of his restaurants in support of the movement.
People strike across America for A Day Without Immigrants

Show all 16
Other businesses who stayed open on Thursday offered messages of support to those feeling threatened under the new administration.
"Today, many of our DMV-area team members are participating in a Day Without Immigrants," the Maryland-based Cava restaurant said in a statement. "We support them and have worked with them to schedule any time off to exercise that right. Your meal might take a little longer today – we appreciate your patience!"
Celebrity Chef Mario Batali also expressed support of the movement but announced that his restaurants would remain open. "We have a cultural mix in each resto," he wrote on Twitter. "We are open but will not be fully staffed. We will honor all reservations but are in solidarity."
"We apologize for any delay tomorrow," the Italian marketplace Eataly wrote in a statement. "We are an immigrant company & support any employees participating in the strike."
Leandra Gonzalez, a teacher at the Paul Public Charter School in DC, admitted that her students are worried about their lives under the Trump administration. A number of area charter schools and day-care centres were also closed on Thursday.
"I made sure the students understood that it's not about skipping school and having the day off," she told The Washington Post. "It's about having the school understand what it would be like if they weren't there because they bring so much culture and interesting stories."