Peru drugs mule Michaella McCollum released from prison
The British woman has been freed after serving just a third of her sentence, but her partner in crime remains behind bars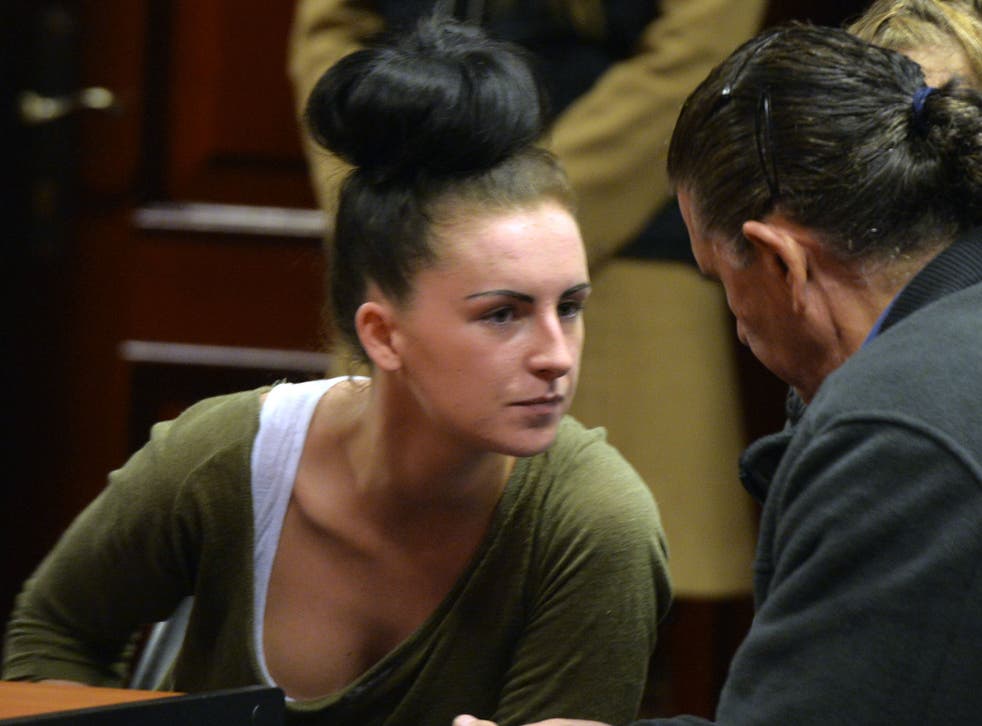 Michaella McCollum, the drugs mule and one half of the infamous 'Peru Two', has been released from prison.
McCollum, from County Tyrone, and Melissa Reid, from Scotland, were both imprisoned for six years and eight months in 2013 after admitting trying to smuggle cocaine worth £1.5 million in their luggage from Peru to Spain.
McCollum was freed having served just two years and three months.
Kevin Winters, McCollum's solicitor, said: "I can confirm Michaella has been released from jail and I'm waiting to hear the outcome of the judicial process."
It is not yet known whether the terms of her release will allow her to return home or if she will have to remain in Peru for some time.
A judicial process will now determine what, if any, conditions are attached to her effective parole.
Her 'Peru Two' accomplice remains behind bars.
McCollum and Reid initially claimed they were abducted, held at gunpoint, and forced to board a flight from Lima to Spain with 24lb of cocaine in food packets concealed inside their luggage when they were arrested in August 2013.
World's 10 deadliest street drugs

Show all 10
However, in September 2013 they pleaded guilty to the charges.
The British pair, who were 20 at the time, initially faced maximum prison sentences of 15 years. Instead they received eight, the minimum sentence for drug traffickers in Peru, and this was reduced by one sixth because of their cooperation.
It was hoped they would be allowed to serve their time in the UK, since they received sentences of less than seven years and so could apply to, however they both remained in Peru despite their repeated efforts.
According to the UK Government there are more than 30 Britons currently serving prison sentences for drug offences in Peru.
Join our new commenting forum
Join thought-provoking conversations, follow other Independent readers and see their replies