Can TikTok save a man from execution? The viral campaign to save Pervis Payne
For 33 years Mr Payne has maintained his innocence, and groups from the Innocence Project to TikTok have spoken out to defend him. Nathan Place writes
Wednesday 17 March 2021 17:56 Comments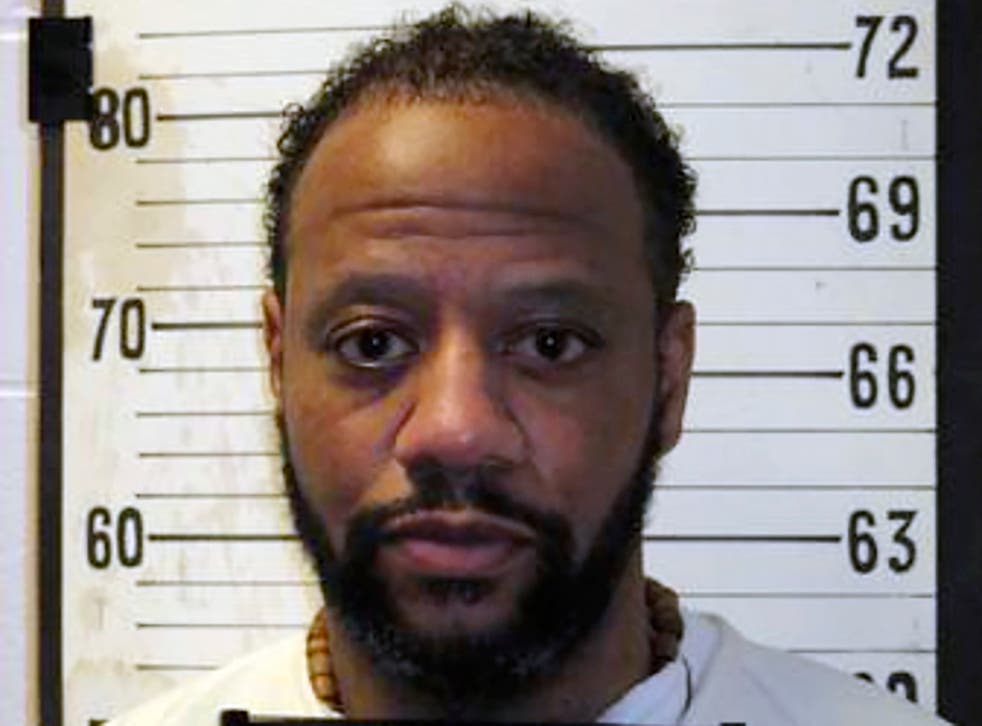 As the execution of a Tennessee man approaches, voices across the internet are defending his innocence.
Pervis Payne, 54, has been on death row since 1988, when he was convicted of murdering Charisse Christopher and her two-year-old daughter. In the 33 years since then, Mr Payne has maintained his innocence, and a wide range of people and organisations have criticised the case – from the Innocence Project to TikTok.
The Innocence Project, a criminal justice group now representing Mr Payne, says key evidence in his trial was withheld or "mysteriously" misplaced, DNA testing of evidence was refused for decades, and claims Mr Payne – who is Black – was unfairly stereotyped by the prosecution.
Despite all this, Mr Payne's execution is set to take place on April 9 – after a four-month delay due to to the Covid-19 pandemic – and people all across social media are speaking out. On Wednesday, the hashtag #justiceforpervis was trending on Twitter and TikTok.
"In this country, they'll tell you you're innocent until proven guilty – unless you're Pervis Payne. Then you're guilty with proof of innocence," the TikTok user PositiveAF said in a video that has been viewed over three million times, calling the execution "a modern day lynching".
More prominent figures have chimed in as well.
"Today, I join more than 150 faith, civil rights, legal, and legislative organisations across Tennessee in calling for clemency for #PervisPayne," Martin Luther King III tweeted on 10 March. "There is too much doubt in the evidence to allow for his execution - it would be unconstitutional."
Mr Payne says that on the day of the murders, he actually tried to help Ms Christopher and her daughter, Lacie. In June 1987, Mr Payne says he was in his apartment in Millington, Tennessee, when he heard a cry for help. When he arrived at the apartment of his neighbour, Ms Christopher, he says he found her and Lacie already bleeding from stab wounds. Frantically trying to help, Mr Payne says, he removed the knife from her neck.
When a police officer approached, Mr Payne, realising he had connected himself to the murder weapon, says he panicked and ran away. Police arrested him later that day.
In September 2020, a judge finally allowed DNA testing to be done – for the first time – on evidence from the crime scene, and the genes of another man were found on the bloody knife. But by that time, it was too late.
"Male DNA from an unknown third party was found on key evidence including the murder weapon, but unfortunately, is too degraded to identify an alternate suspect via the FBI's database," the Innocence Project said in a statement.
"We continue to find it frustrating and disturbing that the State still has no explanation for how key pieces of DNA evidence that could conclusively prove who committed this crime – including the victim's fingernail clippings – have gone missing," the statement went on. "Today's results make crystal clear that it would be a gross miscarriage of justice for Tennessee to execute Pervis Payne."
Register for free to continue reading
Registration is a free and easy way to support our truly independent journalism
By registering, you will also enjoy limited access to Premium articles, exclusive newsletters, commenting, and virtual events with our leading journalists
Already have an account? sign in
Join our new commenting forum
Join thought-provoking conversations, follow other Independent readers and see their replies