Two dead and 35 injured after Philadelphia Amtrak train derails
Amtrak has suspended all train journeys from New York to Philadelphia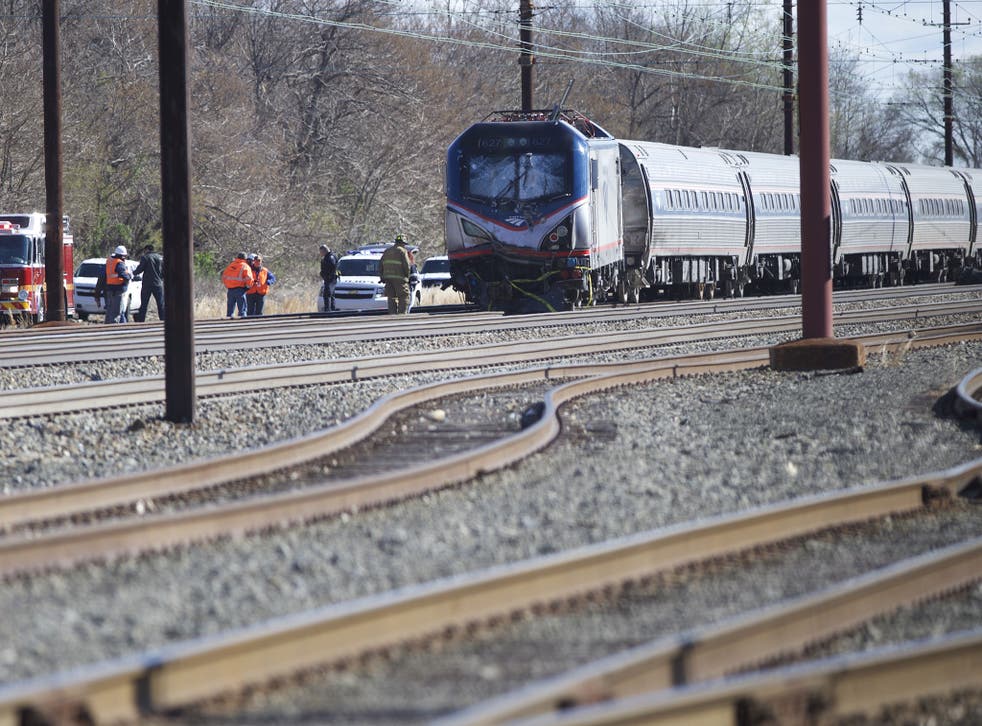 Two people have died after a train carrying around 350 passengers and crew crashed and derailed just south of the US city of Philadelphia.
Authorities said an Amtrak train struck a piece of construction equipment just south of Philadelphia.
The Chester Fire Department told ABC News that 17 people have been hurt, with one person seriously injured. That number was later revised to 35 people who were injured.
Services on the Northeast Corridor, between New York and Philadelphia, were suspended as a result of the crash, which derailed the lead engine of the train.
Amtrak said Train 89 was heading from New York to Savannah, Georgia, when it struck a backhoe - a mechanical digger - that was on the track in Chester, about 15 miles outside of Philadelphia.
About 341 passengers and seven crew members were on board. One passenger, who was sitting in the second carriage, told ABC News that the train became "extremely bumpy" and the window across the aisle from him started to break apart.
Passengers have reportedly been moved to a local church.
Local emergency responders were on the scene and the crash was being investigated.
Join our new commenting forum
Join thought-provoking conversations, follow other Independent readers and see their replies