Philando Castile shooting: Police officer reacted to 'presence of gun' not the man's race, says attorney
Castile was shot dead by a police officer in front of his girlfriend and child
May Bulman
Saturday 09 July 2016 20:52 Comments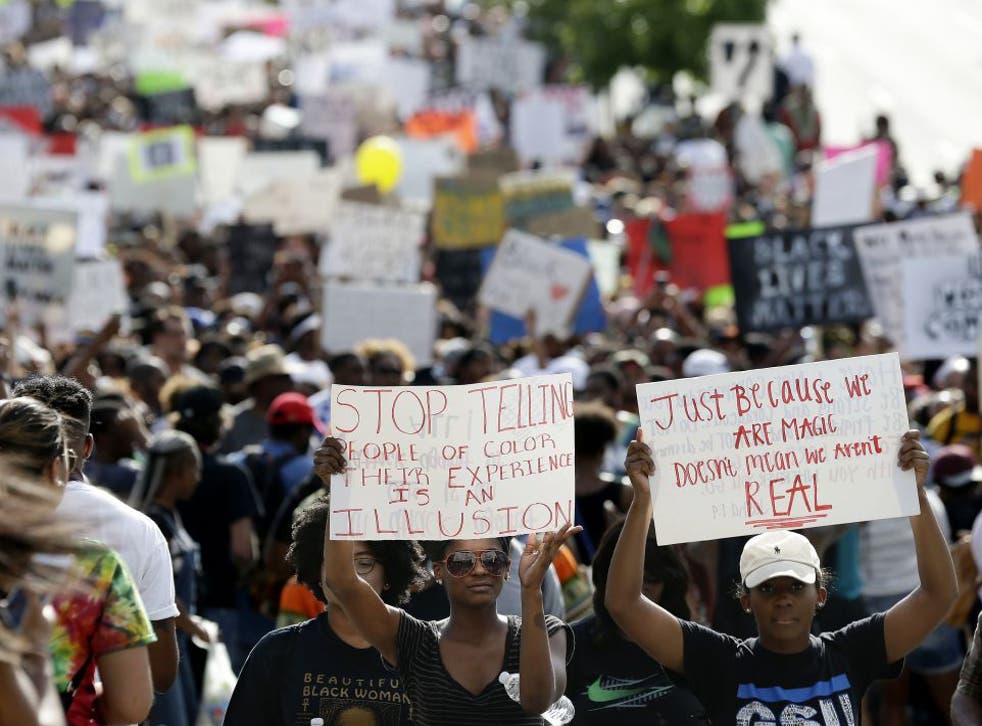 The attorney for a police officer who killed a black motorist in front of his girlfriend and child has said the officer reacted to the man's gun, not his race.
The lawyer said the police officer, Jeronimo Yanez, was reacting to "the presence of that gun and the display of that gun" when he opened fire on Philando Castile.
Mr Castile, 32, was shot dead in his car in Falcon Heights, a suburb of St Paul, Minnesota, after police pulled him over because of a broken tail light.
He was reportedly struck multiple times as reached for his wallet.
Mr Castile's girlfriend, Lavish Reynolds, recorded the scene, showing Mr Castile slowly bleeding to death as the officer continued to point his firearm into the car on Facebook Live. Mr Castile died later in hospital.
Ms Reynolds said he was permitted to carry the gun.
Protests and outrage across the US following killings by police

Show all 19
The court heard that Mr Yanez was distraught and saddened over the shooting in the Minneapolis suburb of Falcon Heights.
But the attorney wouldn't elaborate on what led up to the shooting, citing a pending investigation.
The incident was the second shooting of a black man by a police officer in two days, sparking outrage across the US among civil rights groups including the Black Lives Matter movement.
Register for free to continue reading
Registration is a free and easy way to support our truly independent journalism
By registering, you will also enjoy limited access to Premium articles, exclusive newsletters, commenting, and virtual events with our leading journalists
Already have an account? sign in
Join our new commenting forum
Join thought-provoking conversations, follow other Independent readers and see their replies