Philando Castile: Medical examiner rules shooting death a 'homicide'
The announcement came shortly after state investigators identified the police officer who shot him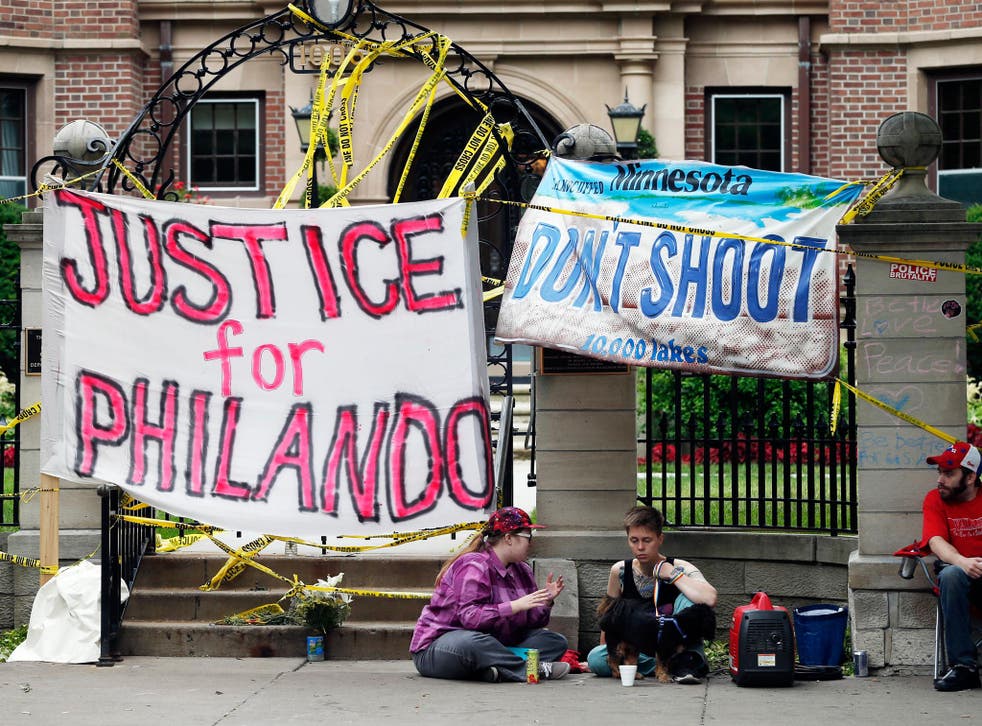 A county medical examiner has ruled the death of montessori school employee Philando Castile a homicide.
"This individual died of multiple gunshot wounds. Manner of death is homicide," said a press release issued by the Hennepin County Medical Examiner.
State investigators also identified Mr Castile's shooter as St Anthony Police officer Jeronimo Yanez, a four-year veteran on the force. He has been placed on administrative leave.
Investigators have not announced charges for Yanez or the other officer involved in pulling over Mr Castile, Joseph Kauser.
Thursday night, the Minnesota Department of Public Safety Bureau of Criminal Apprehension (BCA) outlined the sequence of events when they identified the officers.
Protests and outrage across the US following killings by police

Show all 19
"At approximately 9.05 pm Wednesday, the two St Anthony police officers conducted a traffic stop," the BCA statement reads. "Castile was the driver of that vehicle.
"Officer Yanez approached the vehicle from the driver's side and Officer Kauser from the passenger side. At one point during the interaction, Officer Yanez discharged his weapon, striking Castile multiple times. No one else was injured. A gun was recovered at the scene."
Mr Castile's girlfriend, Diamond Reynolds, documented the aftermath via Facebook livestream, where she recounted the moments before Yanez fired "four or five" shots into Mr Castile.
Her four-year-old daughter was in the back of the vehicle at the time of the shooting.
Register for free to continue reading
Registration is a free and easy way to support our truly independent journalism
By registering, you will also enjoy limited access to Premium articles, exclusive newsletters, commenting, and virtual events with our leading journalists
Already have an account? sign in
Register for free to continue reading
Registration is a free and easy way to support our truly independent journalism
By registering, you will also enjoy limited access to Premium articles, exclusive newsletters, commenting, and virtual events with our leading journalists
Already have an account? sign in