Philando Castile: Minnesota governor thinks shooting would not have happened 'if driver were white'
Gov Mark Dayton spoke about the 'disporportionate impact' of policing on black people
Feliks Garcia
New York
Thursday 07 July 2016 23:37 Comments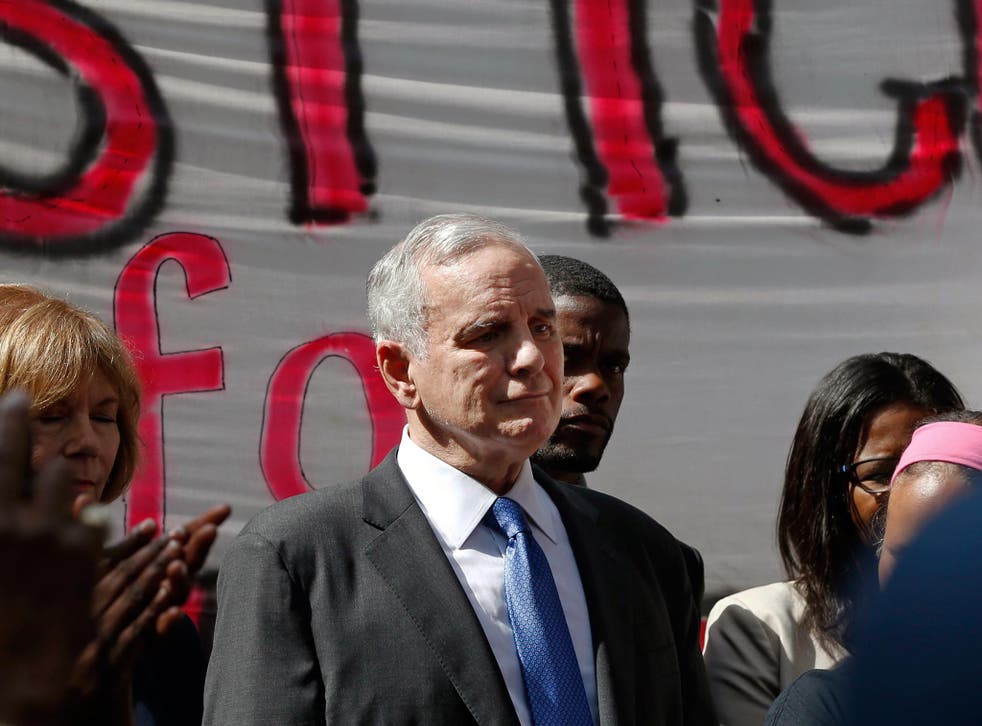 The governor of Minnesota responded to the fatal shooting of Philando Castile, which was streamed live by his fiancé as he lay dying in the driver's seat of his car during what began as a routine traffic stop.
"Would this have happened if the driver were white, if the passengers were white?" Gov Mark Dayton asked. "I don't think it would have."
"So I'm forced to confront – and all of us in Minnesota are forced to confront – that this kind of racism exists."
Mr Dayton added he was "shocked and horrified" after witnessing the "senseless tragedy" that occurred Wednesday night.
In his news conference Thursday afternoon, Mr Dayton said he had spoken to leaders of the black community in St Paul about the disproportionate impact policing has had on their lives.
"I've been told by very respectable African-American leaders that they understand how this dynamic goes on," he said.
Protests after Baton Rouge police fatally shoot Alton Sterling

Show all 10
The governor said he was in talks with the Justice Department, as well as the Obama administration's chief of staff, Mark McDonough, to "request … an immediate independent federal investigation into this matter".
The Justice Department has not yet announced that it will launch an investigation into the death of Mr Castile. Instead, the New York Times reported, they will monitor the state investigation.
Diamond Reynolds filmed her account of the shooting in the moments after a police officer shot Mr Castile "four or five times" as he attempted to show his licence and registration; her four-year-old daughter was in the back of the car.
In the video, officers handcuffed Ms Reynolds and she remained in custody overnight.
Upon her release, Ms Reynolds spoke about her experience and distrust of police. She said she made the recording "because I wanted everyone in the world to know that no matter how much the police tamper with evidence, how much they stick together … they manipulate our minds to believe what they want."
"I didn't do it for pity, I didn't do it for fame," she added. "I did it so that the world knows that these police are not here to protect and serve us, they are here to assassinate us.
"They are here to kill us because we are black."
Register for free to continue reading
Registration is a free and easy way to support our truly independent journalism
By registering, you will also enjoy limited access to Premium articles, exclusive newsletters, commenting, and virtual events with our leading journalists
Already have an account? sign in
Join our new commenting forum
Join thought-provoking conversations, follow other Independent readers and see their replies