Philando Castile: Officers involved in shooting death identified by Minnesota authorities
Both have been on the force for four years and are on administrative leave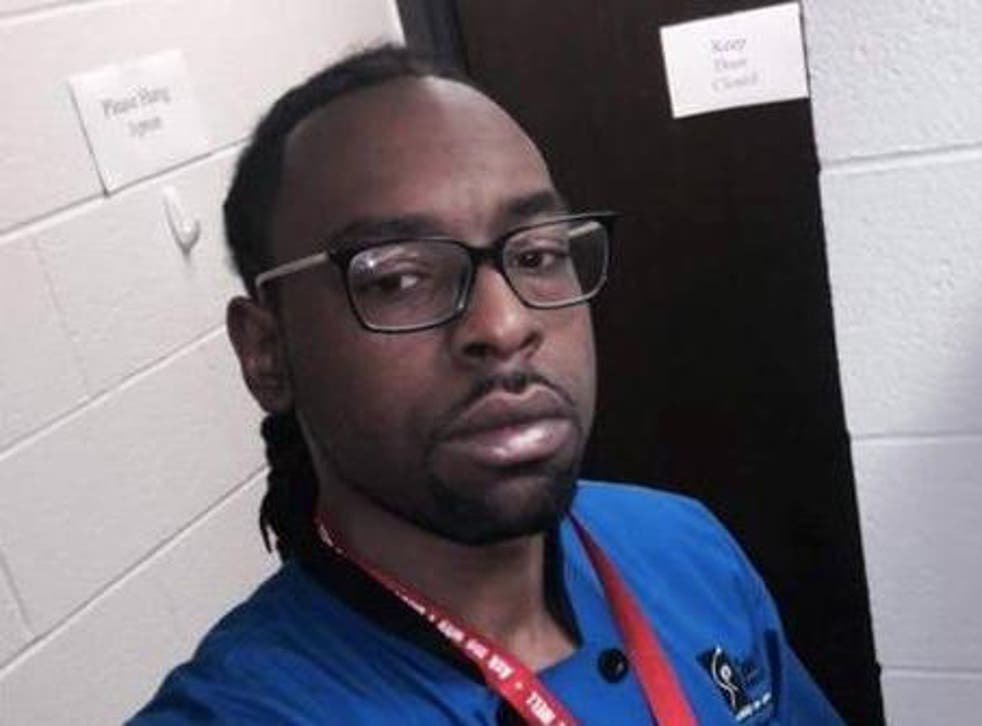 Two police officers involved in the fatal shooting of Philando Castile have been identified by the Minnesota Department of Public Safety Bureau of Criminal Apprehension (BCA).
Officers Jeronimo Yanez and Joseph Kauser were identified as the two who pulled over Mr Castile Wednesday evening in the St Paul suburb of Falcon Heights. They have both been with the St Anthony Police Department for four years, and have been placed on administrative leave during the ongoing investigation.
"At approximately 9.05 pm Wednesday, the two St Anthony police officers conducted a traffic stop," the statement reads. "Castile was the driver of that vehicle.
"Officer Yanez approached the vehicle from the driver's side and Officer Kauser from the passenger side. At one point during the interaction, Officer Yanez discharged his weapon, striking Castile multiple times. No one else was injured. A gun was recovered at the scene."
Mr Castile was reportedly a licensed gun owner and was carrying his gun legally. According to his girlfriend, Diamond Reynolds, who filmed the moments after Yanez shot her boyfriend, Mr Castile had informed the officer that he had the gun in the car.
Police officers killed by sniper at protests in Dallas

Show all 20
Yanez shot Mr Castile "four or five times", according to Ms Reynolds' account. The statement says Mr Castile received medical attention from additional personnel responding to the scene – including Roseville Police and firefighters – until an ambulance arrived and took him to the hospital, where he died.
The statement said the BCA investigation is still ongoing as they collect information from witnesses and squad car video. The bureau added that St Anthony police officers do not wear body cameras.
Mr Castile's death sparked national furor after Ms Reynolds broadcast the aftermath in real time via Facebook livestream Wednesday night. Throughout the video, she narrates the sequence of events as she is handcuffed and placed in the back of a squad car.
President Obama Delivers a Statement.mp4
Earlier Thursday, Minnesota Gov Mark Dayton called the shooting "racist" and said it would not have happened if Mr Castile were white.
"Would this have happened if the driver were white, if the passengers were white?" he asked at a news conference. "I don't think it would have."
"So I'm forced to confront – and all of us in Minnesota are forced to confront – that this kind of racism exists."
President Barack Obama held an impromptu conference Thursday while traveling in Poland. He said that the instances of violence the black community face from police are "not isolated incidents" and stem from a troubling history of racism in the US.
"To be concerned about these issues is not political correctness. It's just being an American," Mr Obama said. "And to recognize the reality that we got some tough history and we haven't gotten through that history yet."
Register for free to continue reading
Registration is a free and easy way to support our truly independent journalism
By registering, you will also enjoy limited access to Premium articles, exclusive newsletters, commenting, and virtual events with our leading journalists
Already have an account? sign in
Register for free to continue reading
Registration is a free and easy way to support our truly independent journalism
By registering, you will also enjoy limited access to Premium articles, exclusive newsletters, commenting, and virtual events with our leading journalists
Already have an account? sign in