The town that re-emerged 30 years after it flooded thanks to El Nino
Local government releases extraordinary photos of the town from before and after it disappeared underwater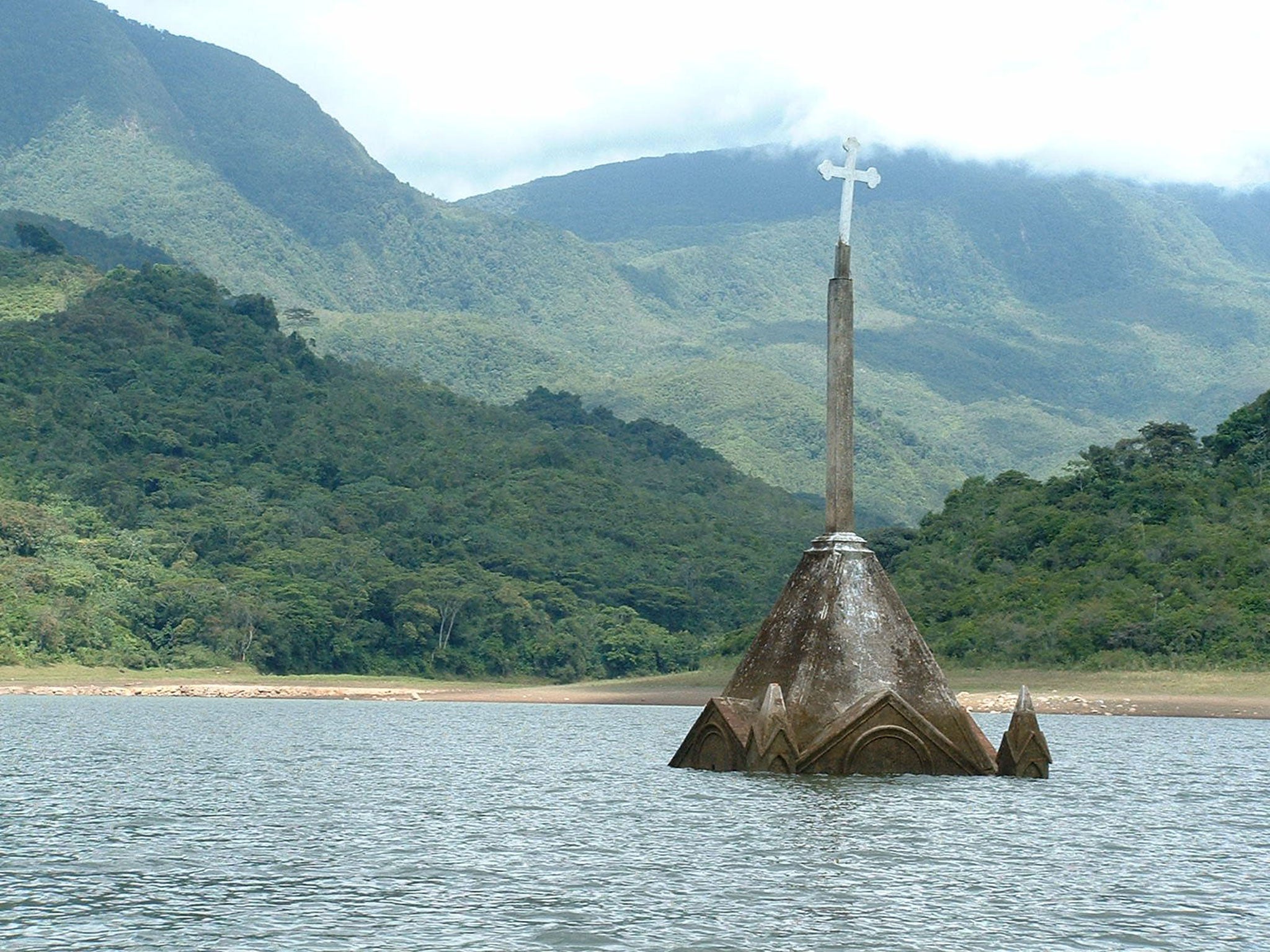 It's more commonly associated with creating destructively extreme weather events, but for one region in South America, the El Nino phenomenon had a different effect.
Now, local officials have released a remarkable set of photographs showing how a town re-appeared after being totally flooded for nearly 30 years, thanks to the warming effects of the El Niño weather system.
Potosi, in Venezuela's western Táchira state, was flooded to make way for a dam in 1984. Only a church spire remained visible above the water.
But following many years of drought, the lake dried so much that the town is visible again.
The local government has now collected a series of photographs which show the re-surfaced town, and also in its former glory.
At 1,100 meters above sea level in the Andes mountain range, Potosi was home to 1,200 people, many of whom worked on the land. But the town, serviced by a church, stores, a school and public square, was needed by the government to build the Uribante Caparo hydropower dam.
In 1984, the townspeople – who themselves had never had steady electricity – were forced to leave and Potosi became a reservoir.
"We went out with one hand in front and one behind," former resident Mireya Perez said. "We had to live and did not want to leave our village."
Another person said: "We were the last family evicted. With our belongings and animals, we took a helicopter and barge. The next day, and the water had covered the floor of the house."
The church spire remained visible and for many years was used as a reference point for measuring the water level of the reservoir.
However, warming temperatures caused the water levels to drop from around 2003, and again in 2010. Now, the entire shell of the church is completely exposed.
The drought has been blamed on the El Niño weather system, which can cause warm seas and unusual weather, including drought.
Join our commenting forum
Join thought-provoking conversations, follow other Independent readers and see their replies