Four planes forced to make emergency landings after bomb threats
Checks of passengers, baggage, cabins and holds carried out by police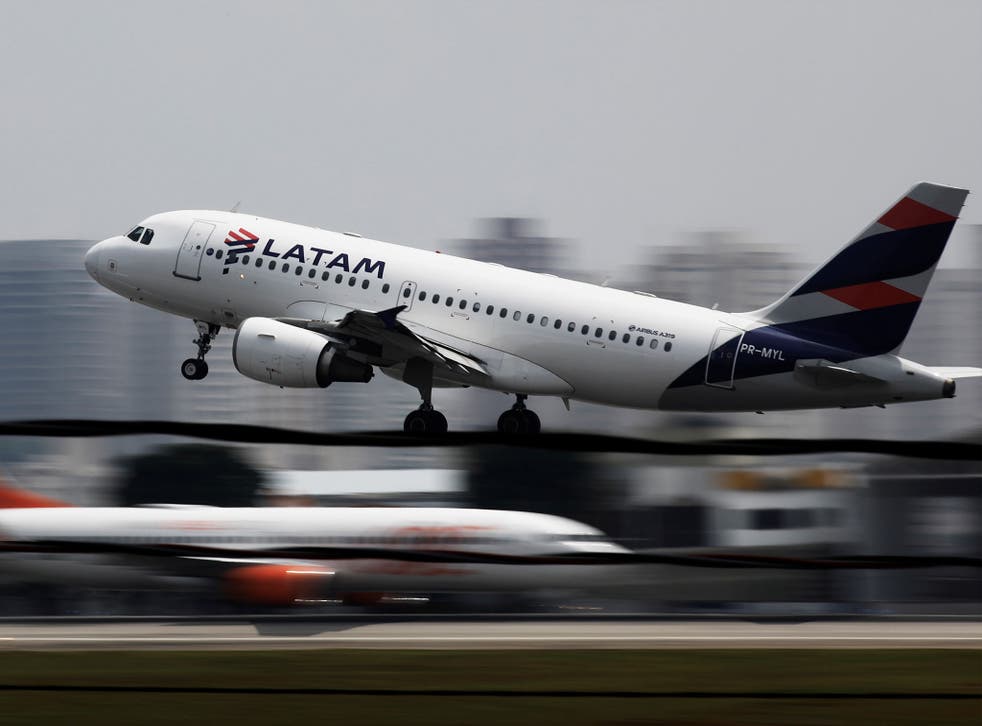 Four passenger planes have been forced to make emergency landings after a series of bomb threats were issued to authorities in Chile.
The jets, two operated by Latam Airlines – Latin America's largest airline – and two by the budget carrier Sky, touched down safely before undergoing security checks.
The Chilean Civil Aviation Authority said the threats were made by an anonymous phone call and appeared to be false.
Emergency slides were used to disembark passengers and video showed police rushing towards one of the affected aircraft parked on the tarmac.
A Latam jet scheduled to depart Peru's capital Lima for Santiago, Chile, with 83 on board diverted to Pisco airport in Peru.
Another, from Mendoza in Argentina to Santiago, was grounded.
Two planes operated by Chile-based Sky Airlines bound for Rosario, Argentina, and the northern Chilean city of Calama returned to Santiago without incident.
The disruption in Chile, Peru and Argentina came on the same day that a court in the UK heard how a man running late for his flight made a bomb hoax to delay the plane.
A French man booked onto a flight from London to Los Angeles tried to delay it by calling police to say there were explosives on board.
Librarian Jacob Meir Abdellak, who lives in east London, made the call eight minutes before his 5.47am Norwegian Air flight from Gatwick on 11 May because he was significantly late and airline staff had refused to allow him on board, a court heard.
Register for free to continue reading
Registration is a free and easy way to support our truly independent journalism
By registering, you will also enjoy limited access to Premium articles, exclusive newsletters, commenting, and virtual events with our leading journalists
Already have an account? sign in
Register for free to continue reading
Registration is a free and easy way to support our truly independent journalism
By registering, you will also enjoy limited access to Premium articles, exclusive newsletters, commenting, and virtual events with our leading journalists
Already have an account? sign in
Join our new commenting forum
Join thought-provoking conversations, follow other Independent readers and see their replies