Planned Parenthood faces $500m threat to federal funding amid fall-out over controversial feotal tissue video
Group insists that it has not acted illegally
Andrew Buncombe
Monday 03 August 2015 14:34 Comments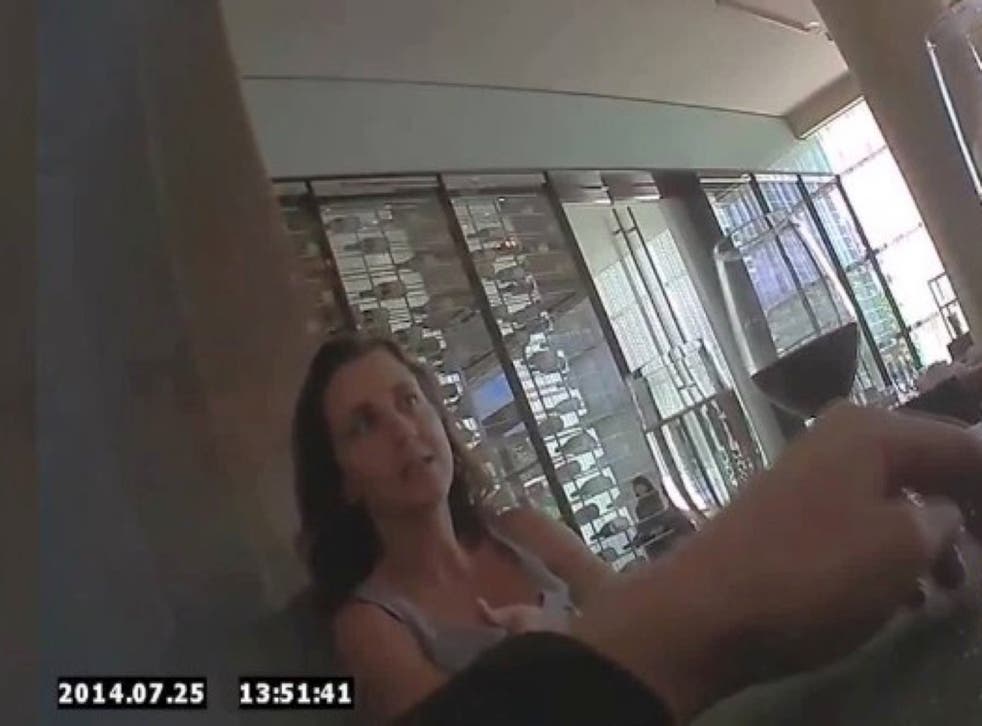 One of the major providers of healthcare to poor and working class Americans, is facing a threat to its federal funding after the emergence of a controversial video about the practice of providing foetal tissue to researchers.
The Republican-controlled Senate is set to vote on Monday evening on whether or not to halt up to $500m in aid to Planned Parenthood Federation of America, most commonly known as Planned Parenthood.
It remains unclear whether or not the move will pass. Senate Majority Leader Mitch McConnell and the other 53 Republican senators will need support from several Democrats to reach the 60-vote threshold, with some moderates on both sides still apparently undecided.
Even if the measure fails, it will intensify debate about issues such as abortion as so-called pro-life groups step up their efforts ahead of next year's presidential election.
"I think most Americans don't want their tax dollars going to this," Republican presidential candidate Senator Rand Paul told CNN. "So I think when something is so morally repugnant to so many people, why should tax dollars go to this?"
Mr Paul and other Republicans want the millions that go to Planned Parenthood given instead to community health centres across the country that provide similar services with the exception of abortions, the Associated Press said.
Planned Parenthood, which, found itself on the backfoot after the release of a "sting" video which recorded one of its senior executive talking about the provision of foetal tissue.
The organisation initially defended its executive but subsequently issued an apology amid a groundswell of concern about the apparently casual tone of the official. The video footage was unknowingly filmed as the executive ate lunch and drank a glass of wine.
Democrats have largely supported the group and argue the videos and the congressional Republican response is politically motivated and another attack on women. The White House has said it would block legislation to defund the pro-choice group.
"They're attacking women's health," said Senate Minority Leader Harry Reid.
Members of the group that filmed the video - the Centre for Medical Progress - has long targeted Planned Parenthood and its attack on the group was seized on by conservatives as a means to rally its base.
Yet the controversy has also spurred liberals and those who belief abortions should be legally available in the US. While it apologised over the video, it has insisted that it broke no laws.
There are roughly one million US abortions yearly. In its most recent annual report, Planned Parenthood said it performed 328,000 of them.
But the group said that abortions account for three per cent of the 10.9m services its provides in nearly 700 clinics. It also provides tests and treatments for sexually transmitted diseases, pregnancy tests and cancer tests and treatment.
Supporters of Planned Parenthood say cutting federal aid would not affect the abortions it provides because federal money cannot be used for abortions except for cases of rape, incest or when a woman's life is in peril.
Register for free to continue reading
Registration is a free and easy way to support our truly independent journalism
By registering, you will also enjoy limited access to Premium articles, exclusive newsletters, commenting, and virtual events with our leading journalists
Already have an account? sign in
Join our new commenting forum
Join thought-provoking conversations, follow other Independent readers and see their replies