Planned Parenthood files 'first wave' of lawsuits to protect abortion rights across the US
Lawsuits were filled in Missouri, Alaska and North Carolina - and more are on the way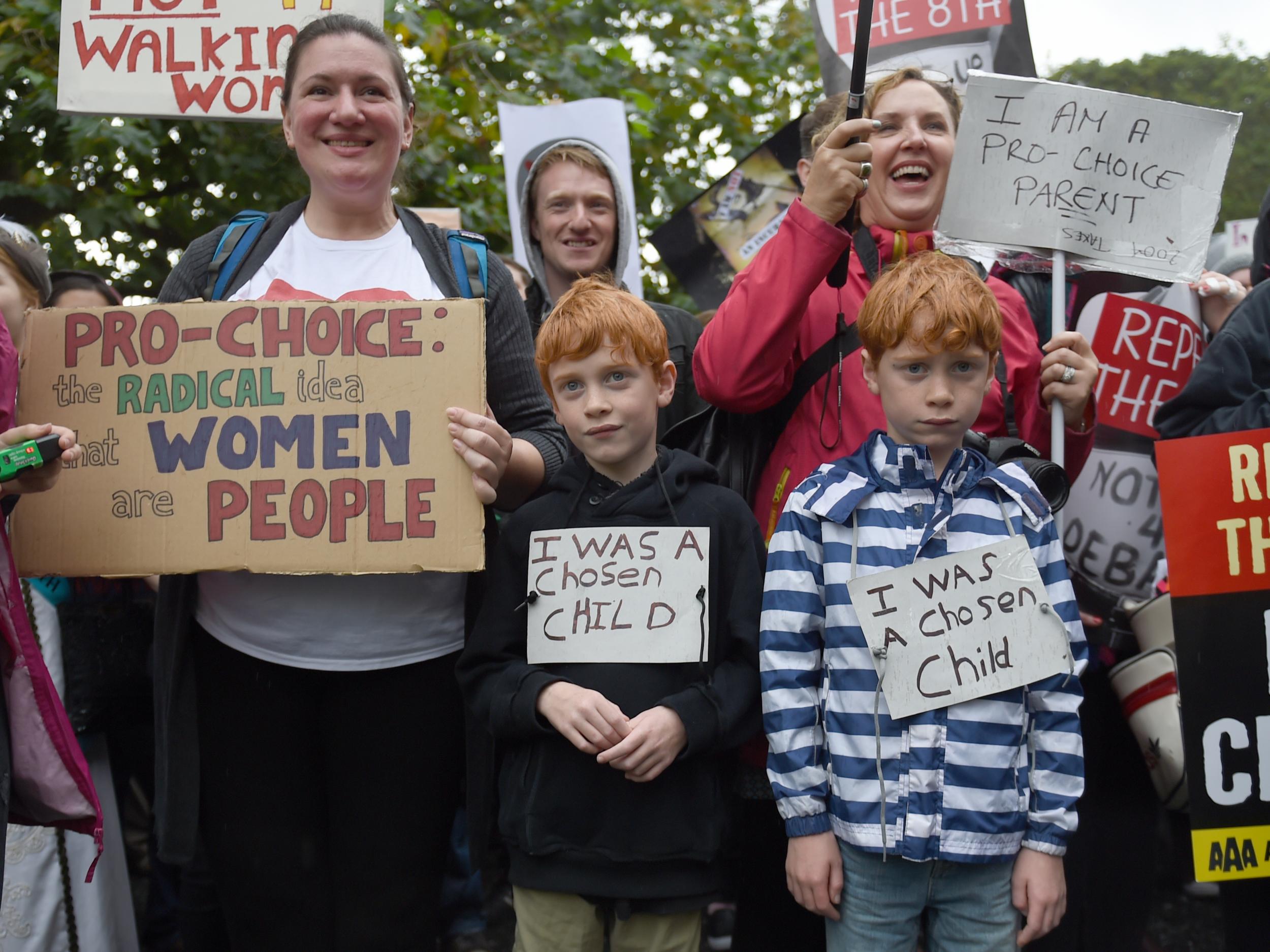 Planned Parenthood has filed "the first wave" of lawsuits in three states to defend abortion services across the US, just two months before pro-life Donald Trump becomes president.
The lawsuits were filed in Missouri, Alaska and North Carolina, in association with the American Civil Liberties Union (ACLU) and Center for Reproductive Rights.
There are different laws and challenges in each state. In North Carolina, abortion has been long banned after 20 weeks, but the regulation was tightened up this year. Women can only get an abortion at the point when they are facing a medical emergency. There is no exception for rape or incest.
In Alaska, there is a virtual ban on second trimester abortion and most women have to fly to another state if they want to get the procedure.
In Missouri, there is only one clinic left in St Louis that is fitted up to the level required by state government to carry out abortions. There used to be 29 clinics in 1982, as reported by St Louis Post Dispatch. If these requirements were lifted, further clinics could be built in Joplin, Springfield, Columbia and Kansas City.
The restrictions "have created a situation where for 1.2 million women in Missouri who could be impacted with a pregnancy, where they might make a decision about an abortion, there is only one facility for them to go to," said Mary Kogut, president and CEO of Planned Parenthood of the St Louis and southwest Missouri region.
The three lawsuits come after a landmark ruling in June struck down cumbersome restrictions placed on clinics in Texas, mandating them to be fitted out like surgical centers and staffed with doctors who had hospital admittance privileges, all in order to give most women with a pill and cup of water.
Even though the restrictions were deemed medically unnecessary and unconstitutional by the supreme court in Texas, they were not invalidated elsewhere.
Jennifer Dalven, director of the reproductive freedom project at the ACLU, told The Independent that the lawsuits were "just the first wave" in their fight for women's health care.
"You need real facts, not junk science, to prove these anti-abortion laws are necessary. All of these laws fail this test," she said.
"There certainly are states that have better, or fewer unnecessary restrictions, and do what they can to protect abortion rights. But we think it's important to ensure women can get the care they need, including insurance. Most states don't cover insurance in their public medicaid programme."
Congressional Republicans are planning to cut off the $550 million funding for Planned Parenthood as early as 2017, as part of a fast-tracked budget procedure wrapped up in the repealing of Obamacare.
The move comes despite the fact that a bill in 2015 already eliminated using federal money for Planned Parenthood abortions.
The clinics use the federal money to provide other health care services for men and women including cancer screenings.
Pro-life activists plan to ban abortion at 20 weeks of pregnant and make the Hyde amendment, which bans federal money for abortions, permanent.
The president-elect said he would prefer abortion laws to be determined at a state level, and said if abortion was banned in a state where a woman needed the procedure, she would have to travel to another state.
Join our commenting forum
Join thought-provoking conversations, follow other Independent readers and see their replies