Playboy Bunnies in mourning as sale of Hugh Hefner's mansion is completed
Under terms of the deal, Hugh Hefner can live out remainder of his days in the property dreaming of parties past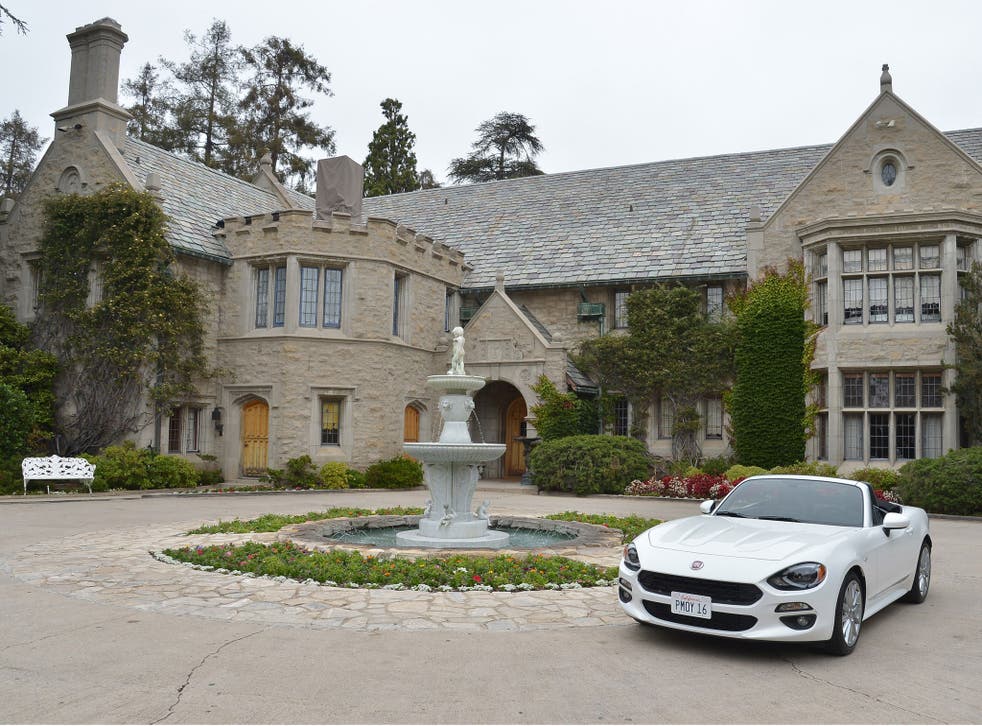 Cue a slight drooping of bunny tails and ears and keening in the hallowed halls of pornographia: the house where every guest was always available no longer is.
This would be the Playboy Mansion in Los Angeles which on Tuesday afternoon, after weeks of last-minute wrangling, was finally transferred to the next-door neighbour, Daren Metropoulos Jr, who plans to knock down some well-clipped hedges and join the famed property with his own.
Though that will have to wait. Under the terms of sale - signed provisionally by both sides and announced in June - Mr Metropoulos will allow its current owner and Playboy founder, Hugh Hefner to occupy the mansion, in all its faux-Gothic and deep-shag glory, for the remainder of his life. Playboy will pay him $1 million a year for upkeep.
Still, Mr Metropoulos, who is the son of C. Dean Metropolis, a billionaire investor and controller of Hostess Brands - the purveyor of, amongst other delights, Twinkies - may feel he has landed a bargain. He paid $100 million for the property, which was first listed for $200 million.
And he is an appropriate buyer, not because of any playful instincts he may or may not harbour, but because his and Hef's homes, a stone's throw from the Bel-Air Country Club, were once upon a time part of the same estate first built in 1922. Mr Hefner bought his mansion for a mere $1.05 million in 1971.
Once he takes full possession, Mr Metropoulos will have the ghosts of countless frolics to contend with. The mansion, with 22 rooms, fountains, screening room, wine cellar, a pool and obligatory koi pond, was for year's recognised as the global headquarters of sexual excess and hedonism, where celebrities mixed with Mr Hefner's carefully curated stable of Playboy models.

As Mr Hefner has aged and the popularity of his magazine has faded with him - in March this year, its editors announced it would no longer feature full-fontal nudity on its pages - the 20,000 square foot property, which sits on five acres, has more commonly been used for corporate events, where under-table footsy-footsy has largely given way to above-table schmoozing.
Mr Metropoulos, who is 33 and works for his father, purchased his house in 2009 for $18 million. "I feel fortunate and privileged to now own a one-of-a-kind piece of history and art," he said in a brief statement confirming that the last details of the sale agreement had been completed.
"I look forward to eventually rejoining the two estates and enjoying this beautiful property as my private residence for years to come," he added.
The Twinkie tycoon has yet to reveal his plans for the cave-like grotto, the feature of the mansion most closely associated with the kind of carnal naughtiness Mr Hefner's magazine was created to encourage.
Join our new commenting forum
Join thought-provoking conversations, follow other Independent readers and see their replies