Cards Against Humanity cost Ohio news staff their jobs
A controversial card game has led to WTOL TV news professionals losing their jobs.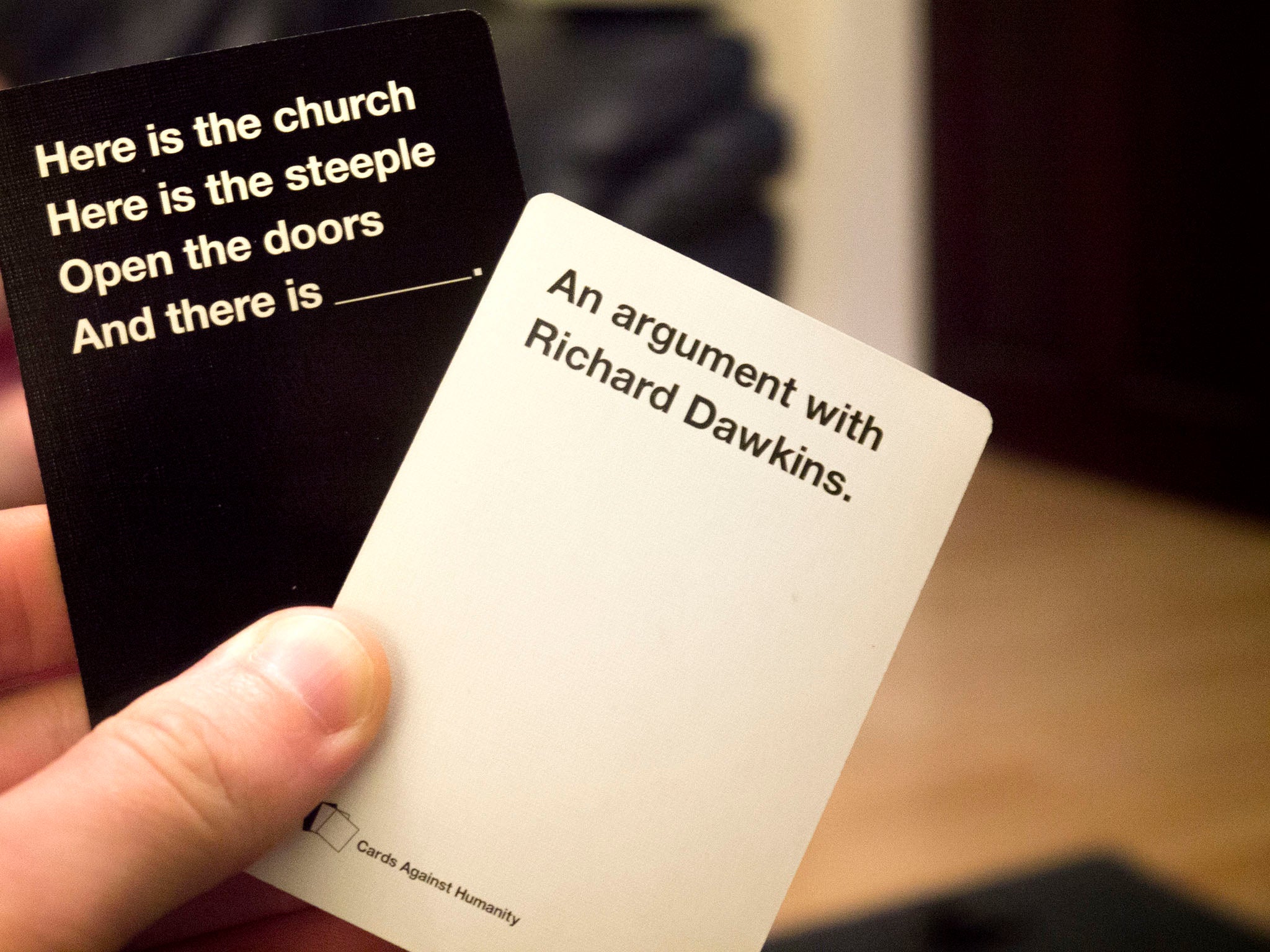 Seven employees at a US news channel have allegedly been fired after playing Cards Against Humanity.
According to reports in the Toledo Blade, the employees at WTOL TV station were sacked for playing the 'party game for horrible people' while at the station over the New Year weekend.
Although the apparent sackings have not been confirmed by the station, job openings have appeared on the WTOL website for anchors, meteorologists, a producer and content specialists.
The terminated staff have been widely reported online as including meteorologist Kimberly Newman:
Anchor Ali Bradley, whose social media reaction was rather more brazen, was also reported as being among those sacked:
Brian Lorenzen, WTOL vice-president and general manager, said in a statement to the Toledo Blade: "WTOL takes seriously its employment policies and our obligation to provide an environment in which all employees are treated with respect and dignity. As a result, WTOL had to take personnel actions this week related to several employees. Due to personnel matters being involved, we cannot comment further."
Cards Against Humanity is a popular but politically incorrect card game, in which players have to match answer questions such as "I drink to forget [blank]" with answers such as "chunks of dead hitchhiker" and "a cooler full of organs."
Kanye West, Jaden Smith and Justin Beiber are thought to be fans of the unusual game.
On Black Friday in November, Cards Against Humanity made over $70,000 after people paid the company for "nothing in return" following an online campaign, mocking the consumerism of the event.
The Independent has reached out to WTOL for comment.
Join our commenting forum
Join thought-provoking conversations, follow other Independent readers and see their replies