'I have no idea what that is': Canadian military ordered to play Pokemon Go after fans invade bases
'We should almost hire a 12-year-old to help us out with this,' notes security expert in newly released files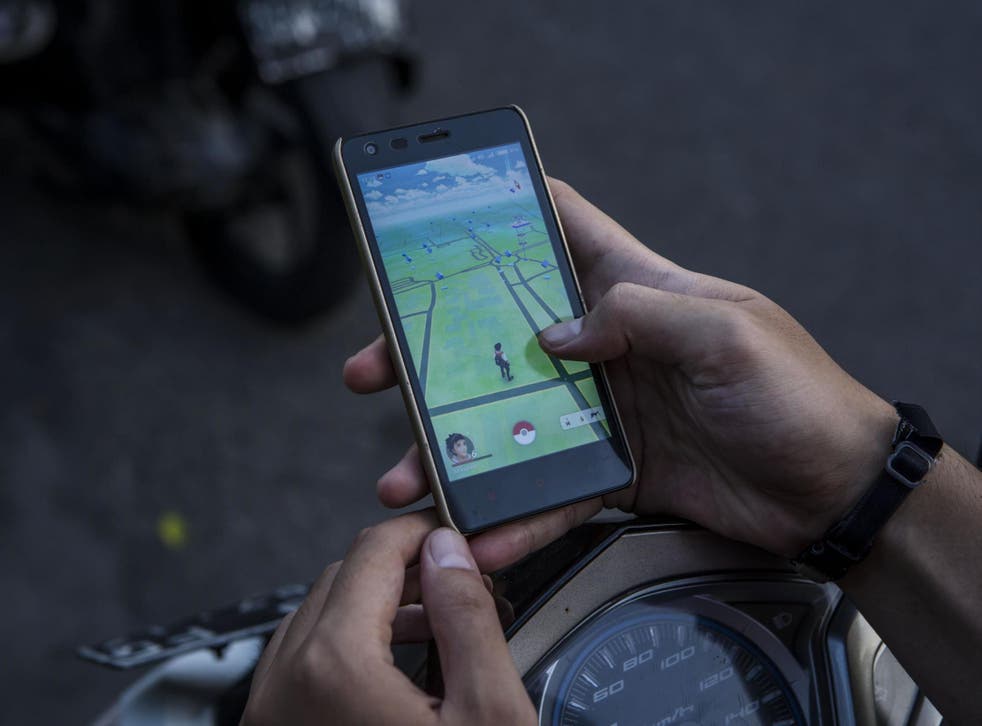 In July 2016, civilians began wandering onto military bases across Canada, smartphones in hand. Defence chiefs were perplexed.
It turned out the interlopers were playing Pokemon Go, the augmented reality mobile game which launched that month and quickly sparked a global phenomenon.
More than three years on, newly released documents have revealed how the Canadian military responded to the trespassers entering its compounds in search of digital creatures.
Much of the initial reaction expressed confusion and curiosity, files obtained by the Canadian Broadcasting Corporation (CBC) show.
"Plse advise the Commissionaires that apparently Fort Frontenac is both a PokeGym and a PokeStop. I will be completely honest in that I have not [sic] idea what that is," wrote Major Jeff Monaghan at the Canadian Forces base in Kingston, Ontario.
"The game's premise seems to be going to the 'PokeStops/Gyms' to collect 'Pokemons'," noted David Levenick, a security expert at Borden base of northwest Toronto. "We should almost hire a 12-year-old to help us out with this."
Pokemon Centre opens in London

Show all 5
At least three officers at different bases were assigned to play the game, which challenges users to find virtual monsters in real-world locations. They were tasked with wandering around their compounds, phones and notepads in hand, looking for places of interest to Pokemon players.
Reports of unusual behaviour among the public continued to flood in.
Documents obtained through an Access to Information request show a vehicle was reported to be "acting suspiciously" in the car park of Greenwood air force base in Nova Scotia. When police investigated, the vehicle's occupants were found to be playing Pokemon Go.
Two men driving deep into another air force base in North Bay, Ontario, at night were also discovered to be in pursuit of virtual monsters.
And a mother at a military museum in the grounds of Borden base was found to be playing Pokemon Go "whilst the three children with her were climbing all over the tanks," wrote Mr Levenick in his memo.
Eight days after the game launched, military police issued a criminal intelligence advisory to all officers noting that several Department of National Defence and armed forces sites "are host to game landmarks (PokeStops and Gyms) and its mythical digital creatures (Pokemon)".
Officials complained to the Pokemon Go's developer, Niantic, about the game's intrusion into some military bases. They warned a PokeStop at North Bay would cause increase in traffic and "could have a negative impact on 22 Wing's Mission," while another at Halifax naval base was deemed to be a "security risk".
But the military correspondence shows the response to the game was not always hostile.
After a PokeStop was found at a museum at Garrison Petawawa in Ontario, Major Alicia Saucier wrote: "Maybe some extra people will visit the museum!"
Rear Admiral John Newton even recommended adding a PokeStop at another location in Halifax because "this addition, with the already existing PokeStops at the museum and the admiral's residence, would increase the museum's attendance".
"Life and work are best accomplished if there is good fun, health and friendship," he wrote. "If Pokemon Go enables these values, while we protect our interests, then we all stand to marvel at this intersection of technology, gaming and health."
At the height of its popularity, hundreds of millions of people worldwide were playing Pokemon Go, which rose to the top of app download charts as the craze swept around across the globe. User numbers have since declined, although the game retains a loyal fanbase.
The app has been credited with promoting physical activity and helping local businesses by increasing footfall, but it also attracted controversy following a string of accidents involving users distracted by their phones.
Players in Bosnia have strayed into minefields in search of Pokemon, while police in Washington state last year pulled over a driver who was playing the game on eight devices simultaneously.
Join our new commenting forum
Join thought-provoking conversations, follow other Independent readers and see their replies